Magic Online Weekly Announcements, October 3, 2023
Posted on Oct 03, 2023
Treasure Chest Information - UPDATE COMING TOMORROW!
MTGO Community Links: Forums  Discord  Twitter/X  Facebook  Instagram
---
THE LEAD
Vintage Cube Returns Tomorrow
One of MTGO's most popular events is back tomorrow for a two-week run – it's Vintage Cube!  We've thrown in a couple extra wrinkles this time changing out 19 cards. Chris Wulf, the top trophy leader for the past couple of Cube seasons, walks through his changes in an article going live soon.
You can find the full Cube list along with its changes on this page.
The usual Draft League and single-elimination queue will be available for which entry options are 10 Event Tickets or 100 Play Points.
Vintage Cube 64-Player Elimination Drafts Return Thursday
The hot ticket from a few weeks ago returns – Vintage Cube 64-Player Elimination Drafts return starting Thursday, October 6!
These events will be scheduled around existing events every half-hour Thursday-Sunday between 6:30 a.m. and 8:30 p.m. PT (13:30-03:30 next day UTC), and every hour at the bottom of the hour at other times. On Monday-Wednesday they'll appear every hour on the 30s. We'll keep this up through the entire two-week run of Vintage Cube.
As before, the object is to draft once, win that pod, then draft again for the bigger prizes. Here are the details:
64-Player Vintage Cube Elimination Draft
Location: Limited Play Lobby -> Premier Events
Entry Options: 15 Event Tickets or 150 Play Points
Number of Players: 64 minimum, 64 maximum (event will wait up to 15 minutes after start time to fill)
Format: Vintage Cube Draft, then three 50-minute single elimination rounds. Players who finish 3-0 draft again in a similar fashion. This event is Phantom – cards opened will not be added to Collections.
Prizes:
| | | | |
| --- | --- | --- | --- |
| Match Wins | Play Points | Treasure Chests | Season 3 Qualifier Points |
| 6 | 500 | 50 | 24 |
| 5 | 350 | 35 | 12 |
| 4 | 300 | 20 | 6 |
| 3 | 150 | 10 | 3 |
| 2 | 150 | 5 | 1 |
---
MTGO BROADCASTS
Super League Rolls On – Wednesdays at 1pm PT
One of Magic Online's most popular streams is back – Super League Season 1 continues every Wednesday at 1 p.m. PT (4 p.m. ET / 20:00 UTC). Catch all the action at twitch.tv/officialmagiconline or twitch.tv/anzidmtg. 16 Magic: The Gathering celebrities will compete over 12 weeks to determine who reigns supreme in the ever-evolving Modern format.
In Week 5, Nathan Steuer and Jesse Robkin punched their tickets to the Top 8 in November! YungDingo and AspiringSpike fared worse, but they have one more chance to make the playoffs in their next appearance.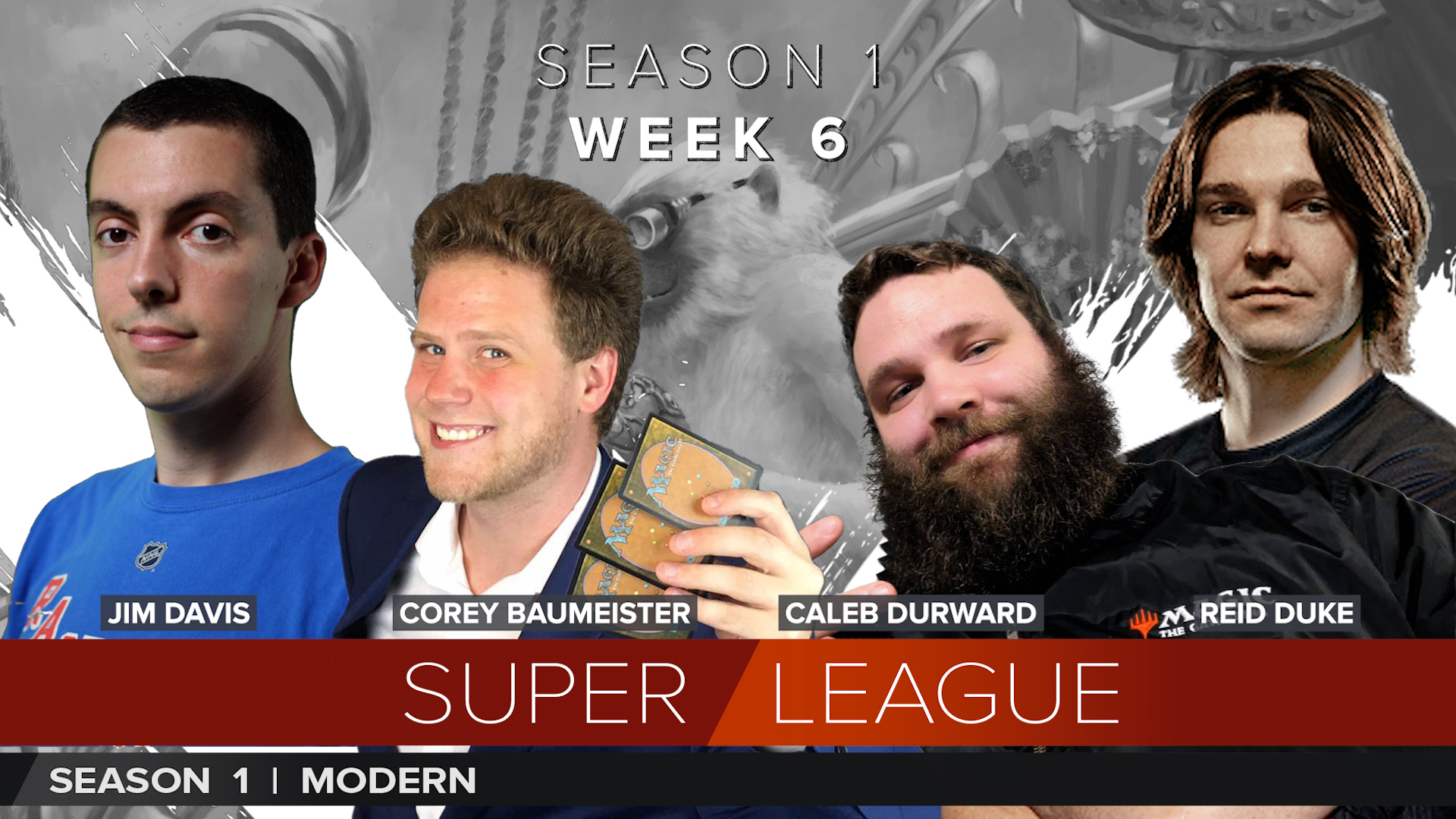 Next up is another battle that features four players who found success in their first pod: Hall of Famer Reid Duke, Pro Tour caster Corey Baumeister, plus popular streamers Jim Davis and Caleb Durward. Two more Top 8 invitations will be on the line, so tune in tomorrow!
---
PREMIER PLAY
Six Regional Championship Invites Available This Weekend
The chase continues for invitations to the first round of tabletop Regional Championships in 2024! Your next chances to qualify involve mastery of the game's oldest formats.
First up is a Pioneer Qualifier this Friday, October 6 at 2 p.m. PT (21:00 UTC).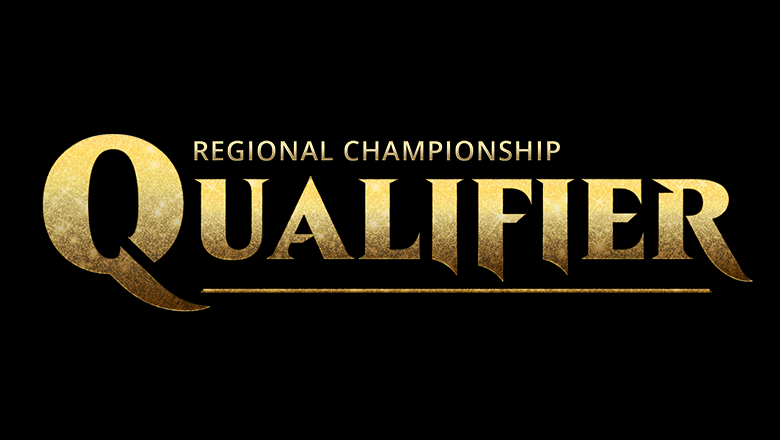 The Qualifier can be entered only with 40 MOCS Season 3 Qualifier Points. The Top 2 finishers earn seats at the RC early next year.
Then on Sunday, October 8 at 7 a.m. PT (14:00 UTC), it's time for another Wilds of Eldraine Limited Super Qualifier!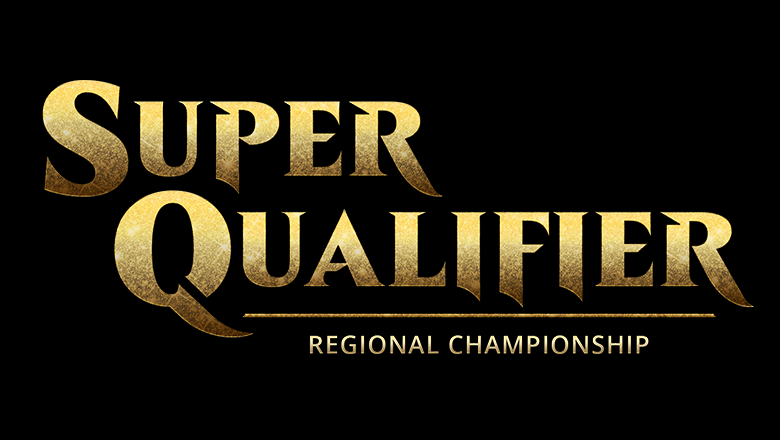 Entry Options for the Super Qualifier are 40 Event Tickets, 400 Play Points, or 40 Season 3 Qualifier Points. This event sends the Top 4 finishers to the RC and pays out prizes to the Top 128! The last one of these sold out at 672 players, so be sure to enter early.
Click the Premier Play Information link at the top of this Blog for full details. For more details on tabletop Regional Championships, visit magic.gg. 
---
ALTERNATE PLAY
Alternate Play Schedule
Here's a look at the schedule of events coming up between now and The Lost Caverns of Ixalan®. Each description mentions whether or not the Draft is Phantom – cards won't be added to players' collections in Phantom events. All transitions take place at 10:00 a.m. PT (17:00 UTC) unless otherwise noted.
October 4-18 – Vintage Cube returns! This will be a typical run of Vintage Cube rather than the previously announced Supreme version. 64-Player drafts are also returning by popular demand.
October 18-25 – To kick off Spooky Season, it's Innistrad Chaos Draft! (Phantom)
October 25-November 1 – We're lining up something spooky for Halloween week, but it's not ready to talk about yet ...
November 1-8 – Let's kick Wilds of Eldraine draft up a notch and give it the Supreme treatment! Pick 2 cards from a pack, discard the pack, pick 2 from a different pack, etc. (Phantom)
November 8-14 – There's something even cooler in the works here – more details closer to this time.
---
WEEKLY UPDATES
Treasure Chest Fast Follow Update Tomorrow 
The latest update to MTGO Treasure Chests will take place tomorrow, October 4, around 10 a.m. PT (17:00 UTC). Be sure to follow our Discord and Twitter/X channels for the precise timing of the changeover. Click the Treasure Chest Information link at the top for the changelist.
Wilds of Eldraine
on MTGO
Our return to the fairy-tale plane of Eldraine is now available on Magic Online! Check out our traditional set article for information on a ton of new initiatives: 
Event Updates - including boosts to core Limited events, a new super-size Modern Challenge, and more

 

Commander Gauntlet and the shift in events for New Players

 

Anime Borderless Art Bundles

 

Commander Decks, Booster Fun, a handful of

Unfinity

cards, a

Treasure Chest update

, and more

 

 
Redemption Corner
We've updated our Redemption page with new quantity percentages. 
For those who will be collecting sets of Wilds of Eldraine, we need to announce a delay in the on-sale date. It is now anticipated to start on Wednesday, October 11. 
Information on remaining stock of other sets can be found on that link above. 
IMPORTANT: As of May 23, all new orders of Redemption Tokens are non-refundable!  
MTGO UI Improvements
In case you missed it, we implemented several quality-of-life improvements along with the Wilds of Eldraine launch. Here are a few highlights, but you'll find all the details in this article. 
Improved event filtering on the Home Scene and in the Constructed Play Lobby

 

Right-clicking a Commander to see how many times it's been cast this game

 

Shifts in timer location and in how Atraxa, Grand Unifier works

 

Choosing favorite lands for Limited and Constructed

(#Yes!!!)

 

 
Freeform with Commander Now Available
We're particularly excited with our newest game mode – Freeform with Commander!  
Check out Ryan Spain's article describing the how, what, and why of this wild new play mode, then give it a shot! 
Two-Factor Authentication Is Now Live – Protect Your Account Today!
A long-requested security feature is now part Magic Online – check out Ryan Spain's article to learn the why, what, and how to put Two-Factor Authentication into effect to help protect your account!
Magic Online
Format Challenges Every Weekend
Format Challenges are the first step toward qualifying for Premier Play through your favorite Magic formats and provide excellent prizes for those looking to test their mettle in their favorite formats. Learn more about Premier Play qualification to get started today. 
Magic Online's Format Challenges run as shown on the schedule below.  
On weekends featuring Showcase Challenge events, the Format Challenge that starts at either 6 a.m., 8 a.m., or 10 a.m. Pacific time is pre-empted by the Showcase Challenge; Format Challenges scheduled at other times remain in place. 
NOTES: 
CONSTRUCTED 
In MOCS Season 3, Vintage and Pauper Challenges are never pre-empted.

 

32-Player events require 32 players to fire and give prizes to the Top 32.

 

Pauper and Vintage Challenges are always 32-Player tournaments. 

 

All other events listed require 64 players to fire and give prizes to the Top 64.

 


 
LIMITED 
32-Player Limited Challenge events are 6 rounds with no playoff.

64-Player Limited Challenge events are 7 rounds with no playoff.
Check out the Magic Online Format Challenges page for further event details. 
---
PATCH NOTES – October 4, 2023
Lord Skitter's Blessing will correctly not draw extra cards when you don't control an enchanted creature.
Treasure Chest and Vintage Cube collations have been updated.
---
NEXT SCHEDULED DOWNTIME – November 8, 9 a.m. to Noon PT
The next scheduled maintenance will be Wednesday, November 8 from 9 a.m. to noon PT (16:00-19:00 UTC). This is to support the release of The Lost Caverns of Ixalan®.