MTGO Improvements – August 2023
Posted on Aug 29, 2023
With this week's downtime (and ahead of the launch of Wilds of Eldraine next Tuesday), we're including a handful of client updates aimed at improving the gameplay and UI navigation in Magic Online. Before diving into the specifics of a few of the changes, please allow me to introduce myself!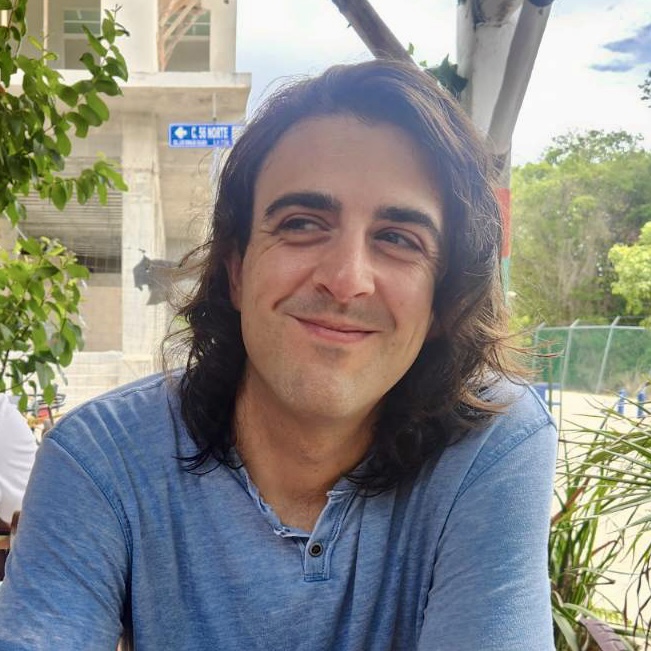 Aaron Penfold, Associate Product Manager
My name is Aaron Penfold, and I'm the newest member of the Magic Online team. I'm thrilled to join Daybreak Games as an Associate Product Manager working with Tony Mayer, Ryan Spain, and the rest of the team. This is a bit of a double homecoming for me of sorts, as I previously worked at Wizards of the Coast across a variety of roles (including time on the Magic Online team), and prior to that I spent some time at Daybreak (Sony Online Entertainment at the time) as a temporary employee on the Planetside 2 quality assurance team.
Like many of you, I'm sure, Magic has not only been a game I've loved playing, but it's also led to many wonderful friendships and great memories. I'm looking forward to working alongside Ryan, Tony, and the rest of the team to ensure Magic Online continues to provide a great Magic experience.
Now let's look at the ways we're making the game better after tomorrow's downtime ...
Home Scene & Play Lobby Improvements
Event Filtering
To make it easier to find the type of Constructed match or event you'd like to play, we've added a dropdown that allows you to filter by event type! After selecting an applicable format in the Constructed scene, you'll notice a drop-down menu above the event list that allows you to choose between All Events, Scheduled & Premier, Leagues & Queues, and Casual Games.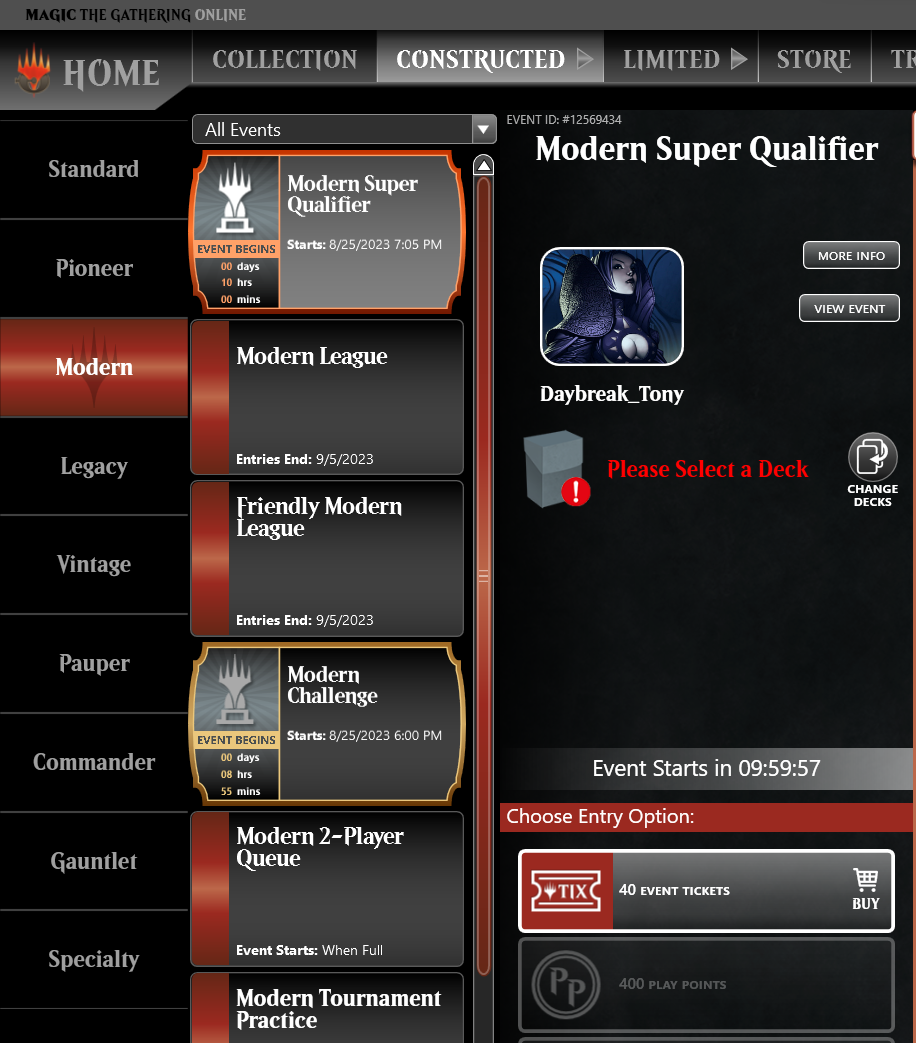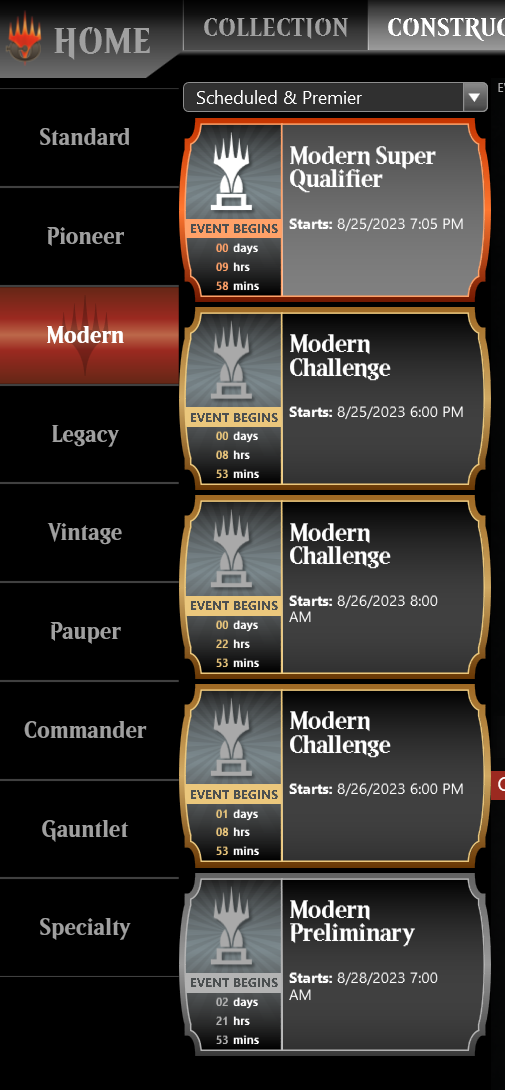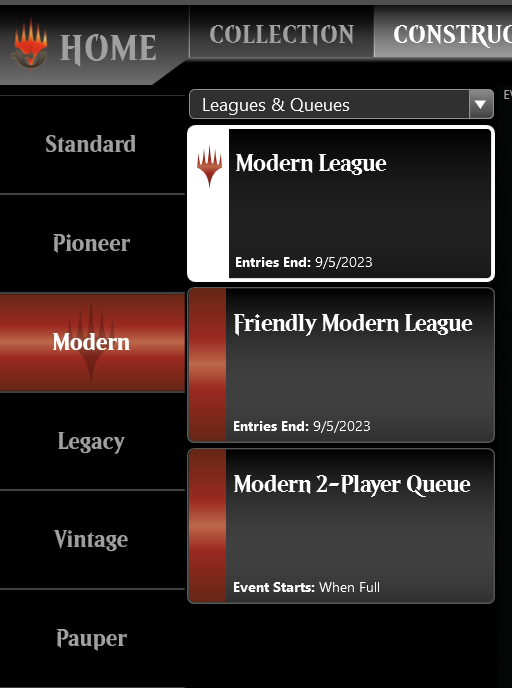 If you toggle between formats here, the dropdown choice is remembered, so you can quickly see similar event offerings across formats.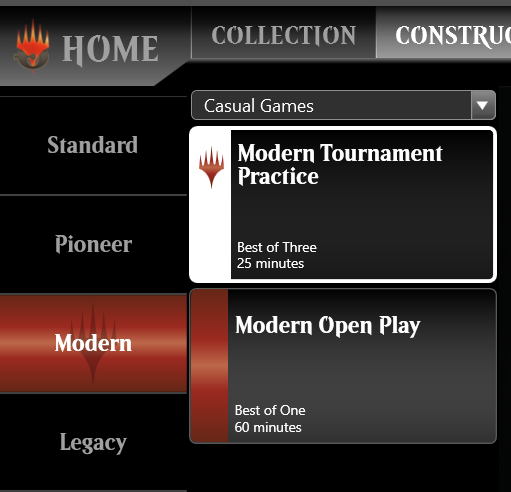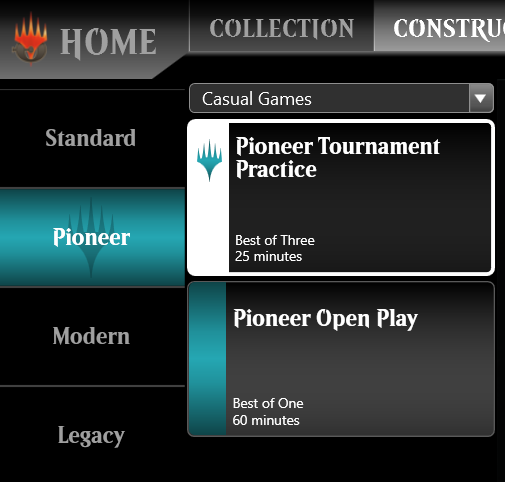 We've also added a filter dropdown for Premier events displayed on the Home scene, allowing you to view either all upcoming scheduled events or just the biggest events of the week.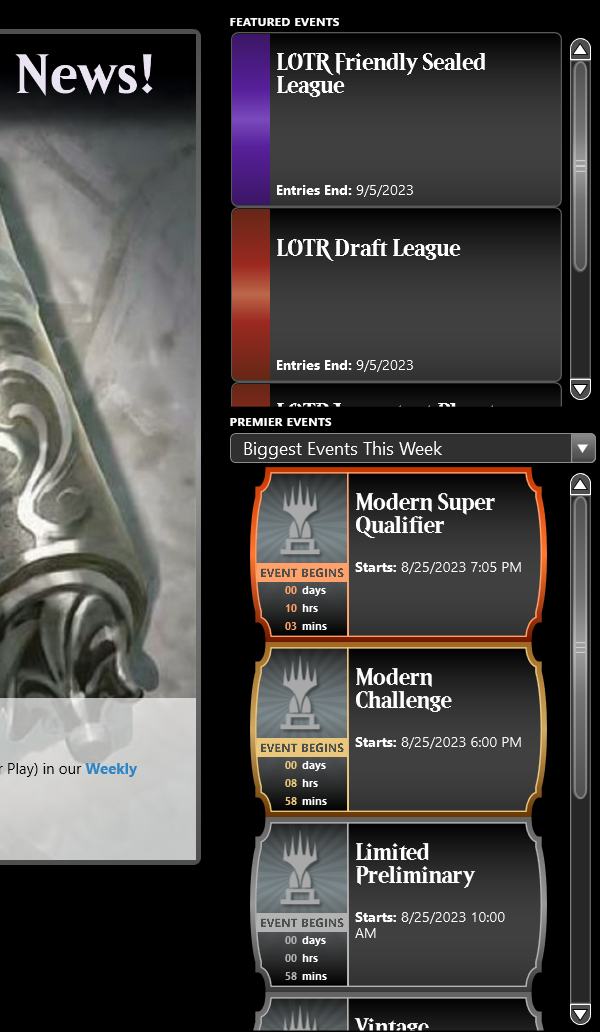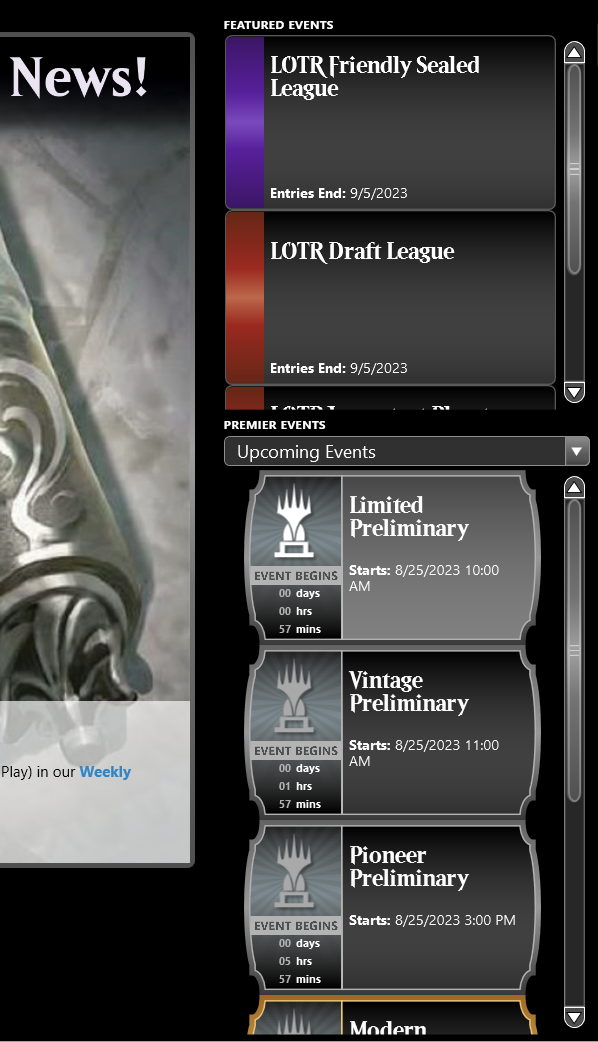 Deckbuilding Improvements
Introducing: Favorite Land Selection
When building a deck, you'll notice new dropdowns placed conveniently above each Basic Land type. With these dropdowns, you're now empowered to handpick the precise version of each land that resonates with your aesthetic preferences! Just choose your versions, set the quantities, and press "Add Basic Lands" as you usually would.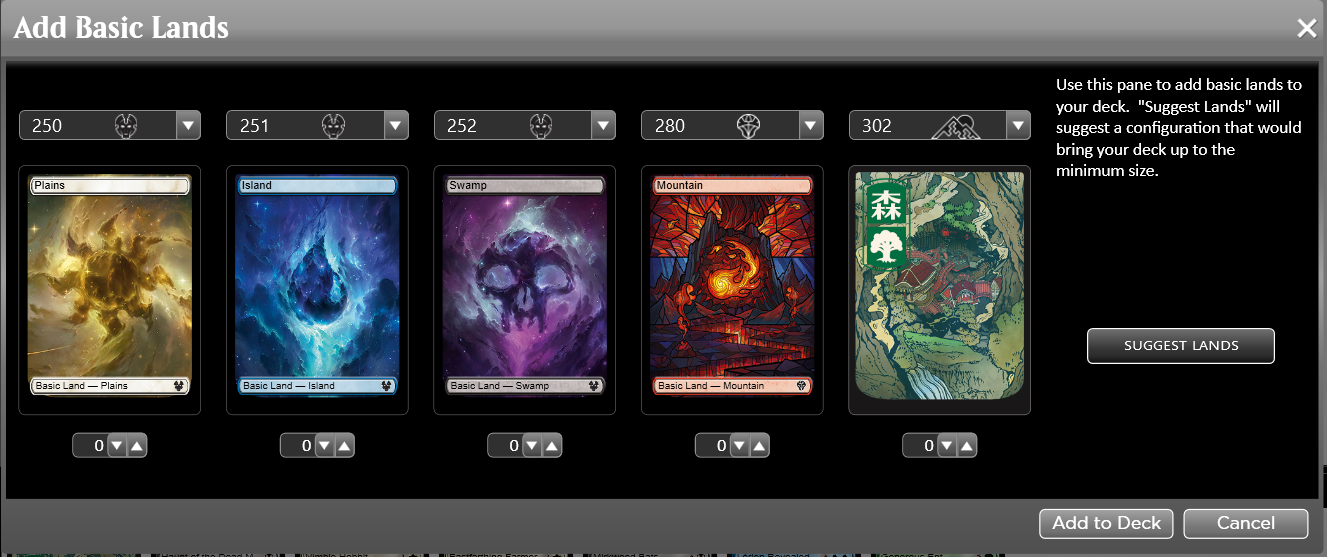 In Limited deckbuilding, these dropdowns offer you the choice to select from a range of basic land versions associated with the format, as well as those from your personal collection. You have the flexibility to add any number of copies, provided you have at least one copy in your collection.

When it comes to Constructed deckbuilding, you'll want to right-click in the pane where you're building a deck and select "Add Land to Deck."  Adding a higher quantity of a specific version than what's available  in your collection triggers the tool to substitute the shortfall with other versions of the respective basic land that are present in your collection. Version preference is stored (Constructed deckbuilding only) for the next time you use the "Add Land to Deck" button when deckbuilding.
Duel Scene Improvements
Opponent Timers
In multiplayer matches, we've relocated opponent play clocks to their respective player information bars, away from the battlefield. This refined placement resolves an issue where cards on the battlefield occasionally found themselves partially concealed by the clock. Moving the clocks ensures vital information, such as counters, remains unhindered and visible to all players.

Commander Tax Transparency
Keeping tabs on each commander's current tax is now a breeze. Just right click any commander in a public zone and you'll see the text "Cast from Command Zone n times" in the context menu.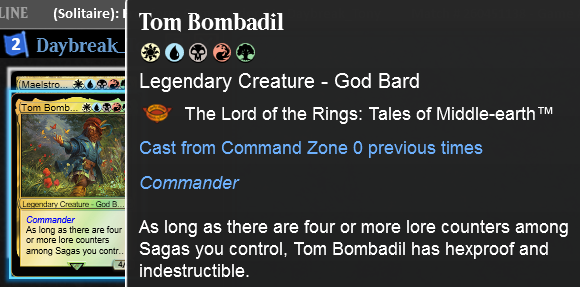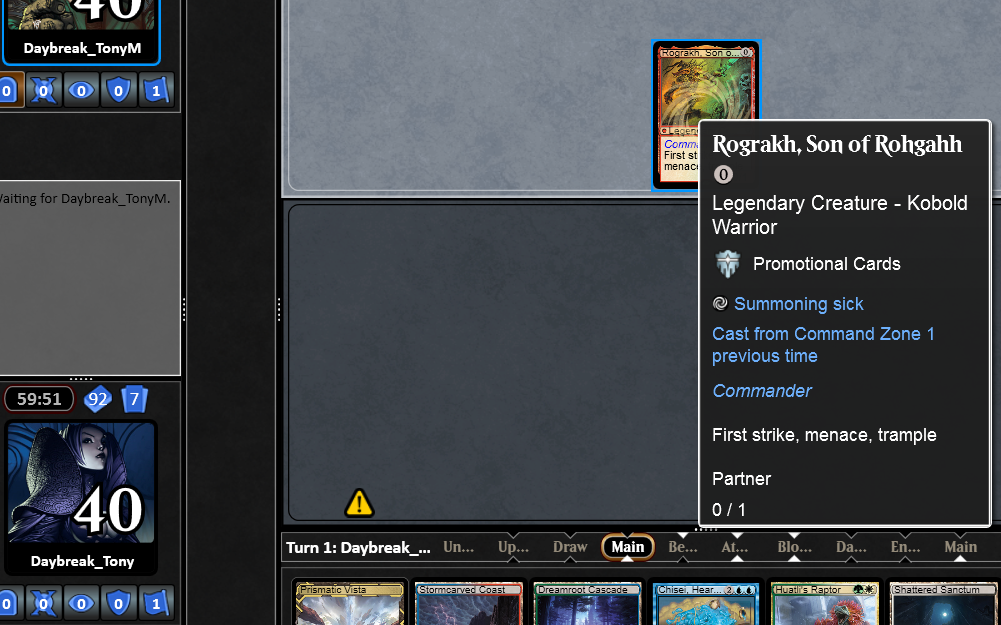 Atraxa, Grand Unifier
We improved the user experience for this potent creature. Now when you reveal the ten cards, the types available appear in the prompt box. Once you have a maximized set of card choices, they auto-highlight. From there you can swap cards of the same type. When you're done selecting, click 'Done.' (Clicking 'No' passes through the entire trigger without selecting anything, so click carefully!)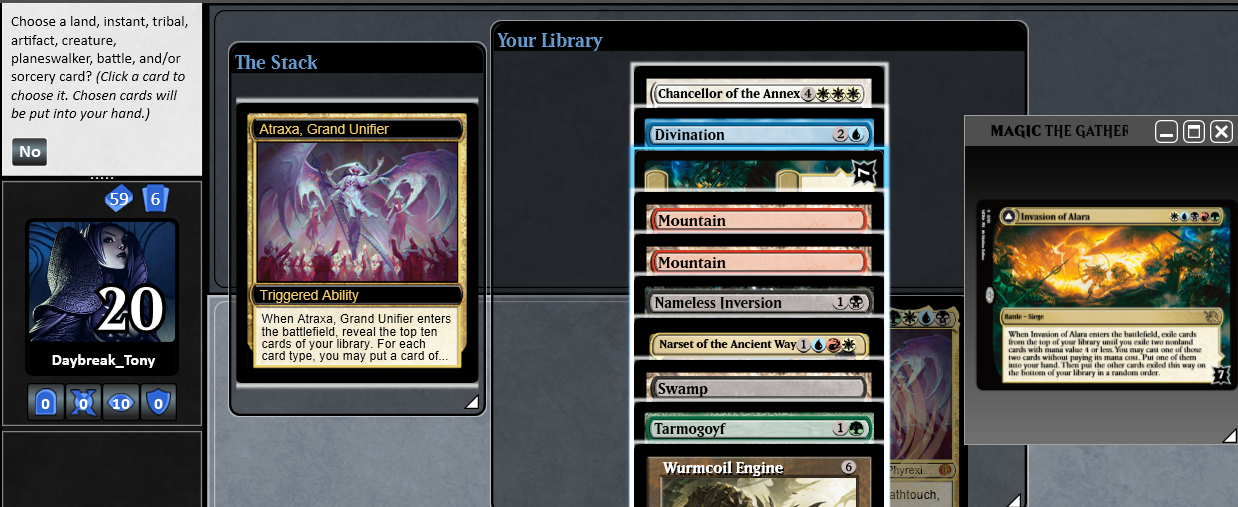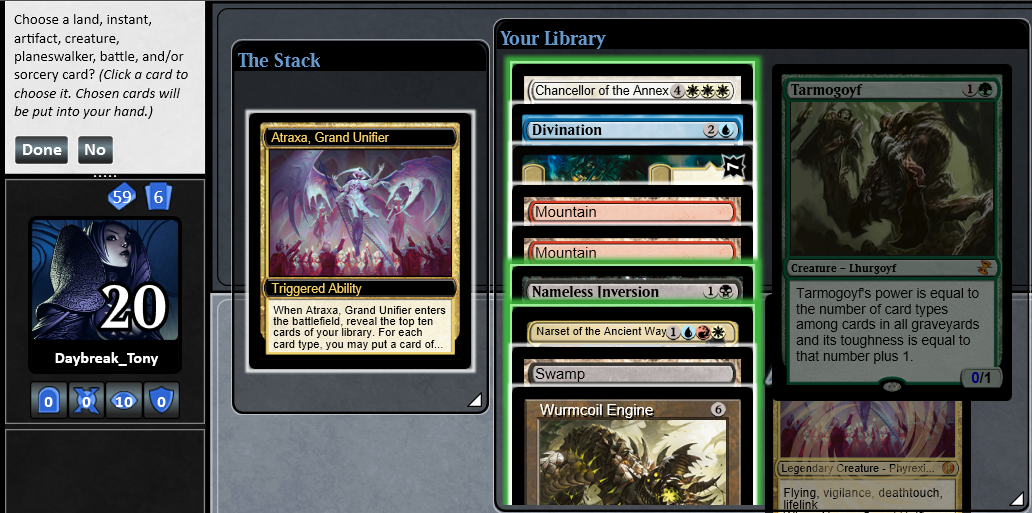 Wrapping Up
That concludes the details we wanted to cover today, but I'd like to close with a bit of a call to action. If you ever have any suggestions for improvements you'd like to see in Magic Online, please feel free to pass them along on the official Magic Online forums. Community feedback is truly important to us, and many of the updates discussed today were based on suggestions that players posted on the forums.
By Aaron Penfold