Magic Online Weekly Announcements, September 26, 2023
Posted on Sep 26, 2023
MTGO Community Links: Forums  Discord  Twitter/X  Facebook  Instagram 
---
THE LEAD
CubeCon Cartographia Cube
Returns
Tomorrow!
Magic Online is partnering with CubeCon, the largest gathering of Cube players on the planet, to support their annual event October 19-22 in Madison, Wisconsin, USA. 
One of the organizers of that convention, John Terrill (aka @CulticCube), returns for his third round in MTGO's Cube Spotlight Series with a refresh of last year's successful Cartographia Cube – a curated play experience centered on lands and the triggered abilities that love them. 
Check out this article to walk through the core strategies and new wrinkles that are in this year's Cube, then go play it starting this Wednesday, September 27 at 10 a.m. PT (17:00 UTC). It will remain live for one week, so don't miss your chance to explore! 
The usual Draft League will be available for which entry options are 10 Event Tickets or 100 Play Points. 
Super Jump Returns Tomorrow as Evergreen League!
We are proud to bring back a popular game mode that grabs the attention of both new players and MTGO veterans alike – the Super Jump League! Last seen a year ago as a one-day free-play experience, Super Jump has been amped up to harness the power of Vintage Cube into a repeatable, friendly package. It's our newest bridge for players to dip their toe into Magic Online. 
Similar to the Jumpstart experience we brought back over the summer with LTR, Super Jump displays a choice of three 20-card half-decks each fitting a theme. Then you select a second half-deck from another group of three half-decks, look over the completed deck, then push Play – it's that simple! There are 50 different half-decks to explore and so many combinations to try. 
But the reason it's called Super Jump is in the power and archetypes – a piece of Power in most monocolored half-decks. That's right, you could live the dream of casting 2 Moxen on Turn 1 in Super Jump!  
Classic Cube themes such as Reanimator, Blink, Artifacts-matter, Sacrifice, Tempo, Aggro – even a couple Combo decks make it into the mix. There's even some multicolor half-decks to try as well with dual lands to fetch. 
While this event is geared toward new players – 10 New Player Points per course – anyone can join the League for just 4 Event Tickets or 40 Play Points (reduced from LTR)! Each League consists of 7 single-game matches, and the course continues until you reach 5 wins or 3 losses. Super Jump is Phantom – cards opened are not added to Collections. Nominal prizes are awarded for 3 or more wins in a course. 
MTGO at Magic Con Las Vegas This Week!
We'd like to thank everyone who visited the MTGO booth at Magic Con Las Vegas this weekend. It was a real treat to see so many Magic Online fans in person as well as to introduce the game to many new fans! 
---
MTGO BROADCASTS
Super League Rolls On – Wednesdays at 1pm PT 
One of Magic Online's most popular streams is back – Super League Season 1 continues every Wednesday at 1 p.m. PT (4 p.m. ET / 20:00 UTC). Catch all the action at twitch.tv/officialmagiconline or twitch.tv/anzidmtg. 16 Magic: The Gathering celebrities will compete over 12 weeks to determine who reigns supreme in the ever-evolving Modern format.  
In Week 4, Jesse Robkin swept their pod, while Caleb Durward took three matches to advance to the upper bracket – one step away from the Top 8! Devon O'Donnell and Kanister fared worse, so they head to the lower bracket looking to avoid elimination in their next appearance.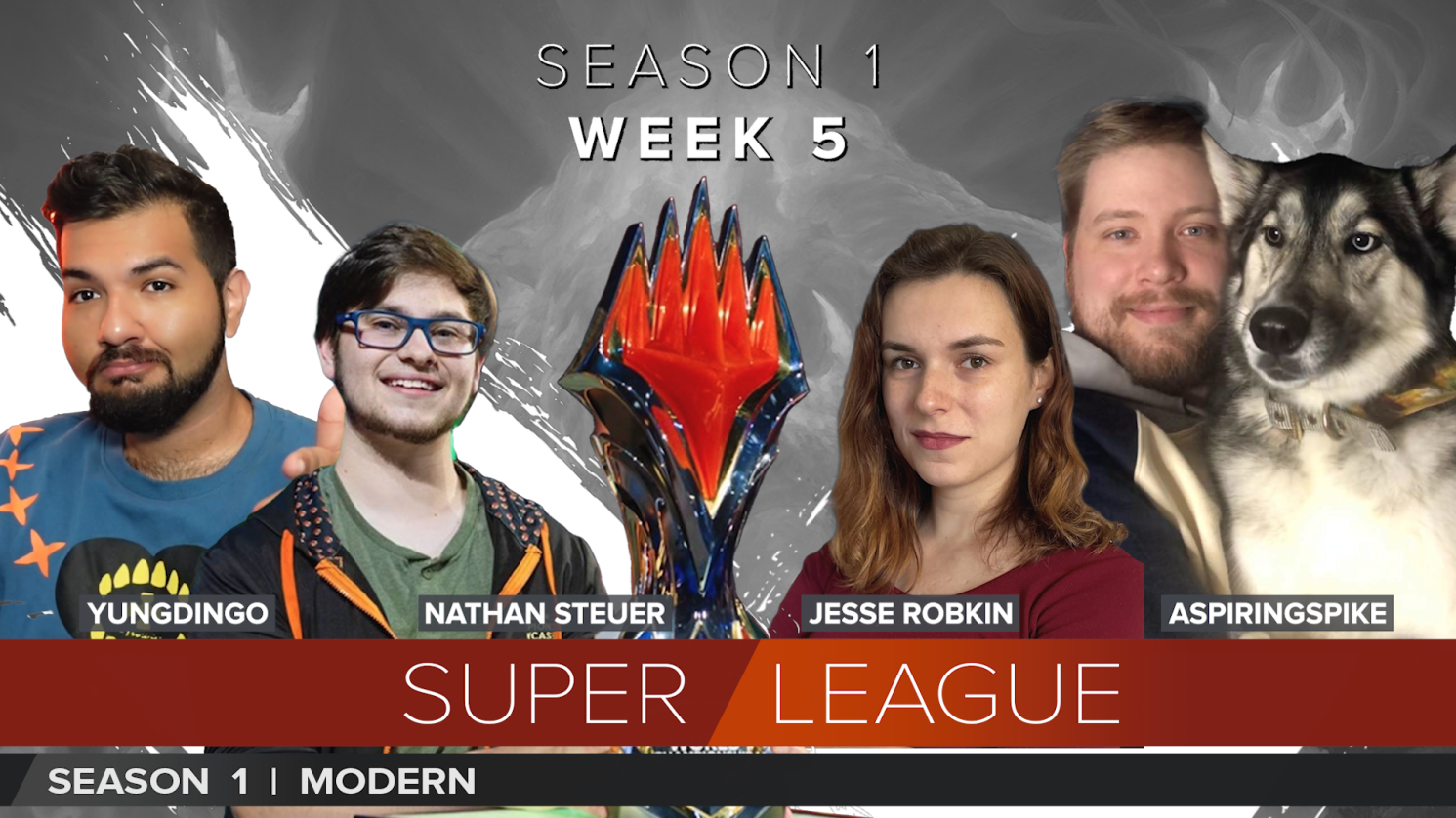 Now that everyone has had their first go-around in the League, it's time to start qualifying players for the Top 8 in November. Week 5 features four players who found success in their first pod: YungDingo, Nathan Steuer, Jesse Robkin and AspiringSpike
---
PREMIER PLAY 
Two Qualifier Events This Weekend 
The chase continues for invitations to the first round of tabletop Regional Championships in 2024! Your next chances to qualify involve mastery of the game's oldest formats. First up is a Legacy Qualifier this Saturday, September 30 at 7 a.m. PT (14:00 UTC). Then there's a Vintage Qualifier on Sunday, October 1, also at 7 a.m. PT.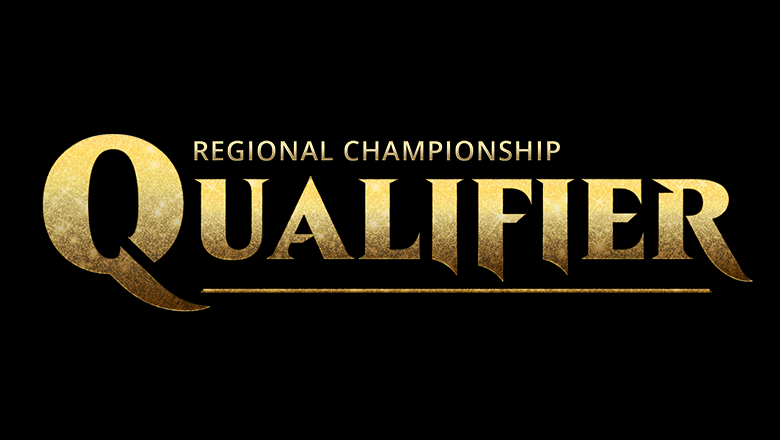 Each Qualifier can be entered only with 40 MOCS Season 3 Qualifier Points. The Top 2finishers earn seats at the RC early next year. 
Click the Premier Play Information link at the top of this Blog for full details. For more details on tabletop Regional Championships, visit magic.gg.  
---
ALTERNATE PLAY
Alternate Play Schedule 
Here's a look at the schedule of events coming up between now and The Lost Caverns of Ixalan®. Each description mentions whether or not the Draft is Phantom – cards won't be added to players' collections in Phantom events. All transitions take place at 10:00 a.m. PT (17:00 UTC) unless otherwise noted. 
September 27-October 4 –

Designer John Terrill is bringing back his

CubeCon

Cartographia Cube

with updates to its land-focused play experience. See his article here. (Phantom)

October 4-18 –

Vintage Cube

returns! This will be a typical run of

Vintage Cube

rather than the previously announced Supreme version. 64-Player drafts are also returning by popular demand.

 

October 18-25 –

To kick off Spooky Season, it's

Innistrad Chaos Draft

! (Phantom)

 

October 25-November 1

– We're lining up something spooky for Halloween week, but it's not ready to talk about yet ...

 

November 1-8 –

Let's kick

Wilds of Eldraine

draft up a notch and give it the

Supreme

treatment! Pick 2 cards from a pack, discard the pack, pick 2 from a different pack, etc. (Phantom)

 

November 8-14 –

There's something even cooler in the works here – more details closer to this time.

 

 
---
WEEKLY UPDATES
Wilds of Eldraine
on MTGO
Our return to the fairy-tale plane of Eldraine is now available on Magic Online! Check out our traditional set article for information on a ton of new initiatives: 
Event Updates - including boosts to core Limited events, a new super-size Modern Challenge, and more

 

Commander Gauntlet and the shift in events for New Players

 

Anime Borderless Art Bundles

 

Commander Decks, Booster Fun, a handful of

Unfinity

cards, a

Treasure Chest update

, and more

 

 
Redemption Corner
We've updated our Redemption page with new quantity percentages. 
For those who will be collecting sets of Wilds of Eldraine, we need to announce a delay in the on-sale date. It is now anticipated to start on Wednesday, October 11. 
Information on remaining stock of March of the Machine (regular), Phyrexia: All Will Be One (regular) and The Brothers' War (regular) can be found on that link above. 
IMPORTANT: As of May 23, all new orders of Redemption Tokens are non-refundable!  
MTGO UI Improvements
In case you missed it, we implemented several quality-of-life improvements along with the Wilds of Eldraine launch. Here are a few highlights, but you'll find all the details in this article. 
Improved event filtering on the Home Scene and in the Constructed Play Lobby

 

Right-clicking a Commander to see how many times it's been cast this game

 

Shifts in timer location and in how Atraxa, Grand Unifier works

 

Choosing favorite lands for Limited and Constructed

(#Yes!!!)

 

 
Freeform with Commander Now Available
We're particularly excited with our newest game mode – Freeform with Commander!  
Check out Ryan Spain's article describing the how, what, and why of this wild new play mode, then give it a shot! 
Two-Factor Authentication Is Now Live – Protect Your Account Today!
A long-requested security feature is now part Magic Online – check out Ryan Spain's article to learn the why, what, and how to put Two-Factor Authentication into effect to help protect your account!
Magic Online
Format Challenges Every Weekend
Format Challenges are the first step toward qualifying for Premier Play through your favorite Magic formats and provide excellent prizes for those looking to test their mettle in their favorite formats. Learn more about Premier Play qualification to get started today. 
Magic Online's Format Challenges run as shown on the schedule below.  
On weekends featuring Showcase Challenge events, the Format Challenge that starts at either 6 a.m., 8 a.m., or 10 a.m. Pacific time is pre-empted by the Showcase Challenge; Format Challenges scheduled at other times remain in place. 
NOTES: 
CONSTRUCTED 
In MOCS Season 3, Vintage and Pauper Challenges are never pre-empted.

 

32-Player events require 32 players to fire and give prizes to the Top 32.

 

Pauper and Vintage Challenges are always 32-Player tournaments. 

 

All other events listed require 64 players to fire and give prizes to the Top 64.

 


 
LIMITED 
32-Player Limited Challenge events are 6 rounds with no playoff.

64-Player Limited Challenge events are 7 rounds with no playoff.
Check out the Magic Online Format Challenges page for further event details. 
---
PATCH NOTES – September 27, 2023
Virtue of Strength will correctly triple mana if its controller clicks to cast/activate and then taps lands.
Provisions Merchant will correctly only grant the bonus if a Food is sacrificed.
Super Jump booster contents, art, and descriptions have been refreshed.
---
NEXT SCHEDULED DOWNTIME – November 8, 9 a.m. to Noon PT
The next scheduled maintenance will be Wednesday, November 8 from 9 a.m. to noon PT (16:00-19:00 UTC). This is to support the release of The Lost Caverns of Ixalan®.