Magic Online Weekly Announcements, August 1, 2023
Posted on Aug 01, 2023
Treasure Chest Information - LIST UPDATED TODAY, CHANGES LIVE THURSDAY
MTGO Community Links: Forums  Discord  Twitter/X  Facebook  Instagram
---
THE LEAD
Commander Masters Live on MTGO Thursday!
Check out our latest set article to get all the ins and outs of Commander Masters (CMM) before it goes on sale this Thursday following downtime! Get all the info on:
CMM Draft Leagues (Keeper and Phantom)
Store offerings, including the stunning Unfinity land bundles (only available for a month) and CMM Boosters & its powerful Commander Decks
Treasure Chest updates
Alternate Play, featuring Vintage Cube starting August 16 and the long-awaited return of 64-player single-elimination drafts
Technical improvements – including smaller download size and a new feature for streamers
Downtime Thursday Morning PT
Our next scheduled maintenance will take place this Thursday, August 3rd from 9 a.m. to 12 noon Pacific time (16:00-19:00). Commander Masters Leagues as well as Store and Treasure Chests updates will be available immediately following maintenance.
Freeform with Commander Now Available
We're particularly excited with our newest game mode – Freeform with Commander!
Check out Ryan Spain's article describing the how, what, and why of this wild new play mode, then give it a shot! And what better way to try out cards in a new format than ...
---
PREMIER PLAY
LTR Limited Super Qualifiers This Weekend
The last eight MTGO invitations to this fall's round of Regional Championships will be given away in a pair of Super Qualifiers this weekend featuring The Lord of the Rings: Tales of Middle-earth™ Sealed Deck with Top 8 Draft.
The first Limited Super Qualifier starts at 3 a.m. PT (10:00 UTC) on Saturday, August 5. The second Super Q kicks off at 7 a.m. PT (14:00 UTC) on Sunday, August 6.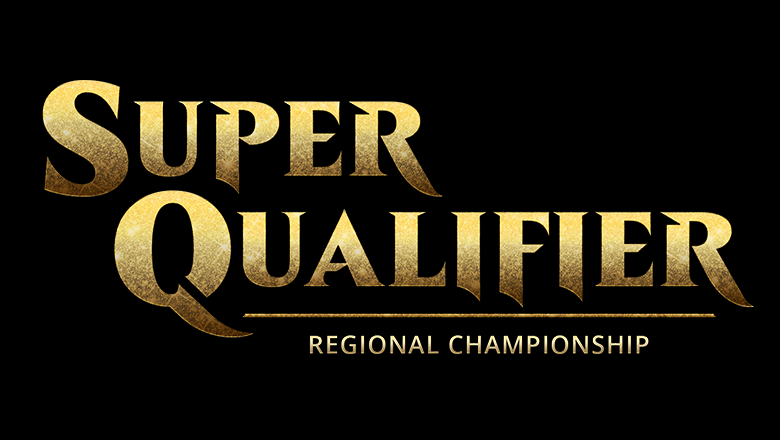 Because we are utilizing LTR product, each Super Qualifier's entry options are 50 Event Tickets, 500 Play Points, or 40 MOCS Season 3 Qualifier Points. The Top 4 finishers in each tournament earn seats at the RC round this fall and prizes pay out to the Top 128! The prizes are enhanced as well:
| | | | | | |
| --- | --- | --- | --- | --- | --- |
| Place | Play Points | Treasure Chests | LTR Full Set | LTR Boosters | Leaderboard Points |
| 1 | 1000 | 200 | 1 foil | 3 | 10 |
| 2 | 1000 | 200 | 1 foil | 3 | 9 |
| 3-4 | 900 | 150 | 1 regular | 3 | 8 |
| 5-8 | 750 | 100 | 1 regular | 3 | 7 |
| 9-16 | 500 | 50 | -- | 3 | -- |
| 17-32 | 500 | 25 | -- | 3 | -- |
| 33-64 | 250 | 10 | -- | 3 | -- |
| 65-128 | 250 | -- | -- | 3 | -- |
Click the Premier Play Information link at the top of this Blog for full details. For more details on tabletop Regional Championships, visit magic.gg. 
---
ALTERNATE PLAY
Magic 30 Cube Ends at Downtime
You still have time to explore the Magic 30 Cube, but only until Thursday's downtime.
There will be the usual League Draft option as well as the Single Elimination Queue. The entry options for both are 10 Event Tickets or 100 Play Points.
---
WEEKLY UPDATES
The Lord of the Rings: Tales of Middle-earth™ on MTGO
Check out this article for the scoop on everything on offer:
Art Bundles and other items

Note: LTR Bundles will continue to be sold until September 5

Event updates, including special prize structures
Jumpstart's return as a New Player experience
---
Redemption Corner
Redemption Tokens for March of the Machine, Phyrexia: All Will Be One and The Brothers' War remain available – except for The Brothers' War Premium (foil) and Phyrexia: All Will Be One Premium (foil), which are now completely sold out. We've updated our Redemption page with that information.
IMPORTANT: As of May 23, all new orders of Redemption Tokens are non-refundable!
For more details on the redemption program, click here.
---
Two-Factor Authentication Is Now Live – Protect Your Account Today!
A long-requested security feature is now part Magic Online – check out Ryan Spain's article to learn the why, what, and how to put Two-Factor Authentication into effect to help protect your account!
---
Magic Online Format Challenges Every Weekend
Format Challenges are the first step toward qualifying for Premier Play through your favorite Magic formats and provide excellent prizes for those looking to test their mettle in their favorite formats. Learn more about Premier Play qualification to get started today.
Magic Online's Format Challenges run as shown on the schedule below.
On weekends featuring Showcase Challenge events, the Format Challenge that starts at either 6 a.m., 8 a.m., or 10 a.m. Pacific time is pre-empted by the Showcase Challenge; Format Challenges scheduled at other times remain in place.
NOTES:
CONSTRUCTED
In MOCS Season 3, Vintage and Pauper Challenges are never pre-empted.
32-Player events require 32 players to fire and give prizes to the Top 32.

Pauper and Vintage Challenges are always 32-Player tournaments.

All other events listed require 64 players to fire and give prizes to the Top 64.


LIMITED
32-Player Limited Challenge events are 6 rounds with no playoff
64-Player Limited Challenge events are 7 rounds with no playoff
Check out the Magic Online Format Challenges page for further event details.
---
PATCH NOTES – August 3, 2023
A number of issues tied to Animatou's Augury will be fixed
Forth Eorlingas! will work correctly when the opponent damages its controller mid-combat
Coalition Relic will correctly not provide mana if no charge counters have been removed
Relic of Sauron's mana ability will correctly not use the stack
Change the Equation will no longer be able to counter Magma Opus or other high-cost red/green spells
Myriad issues with the Myriad ability will be fixed (creatures tapped and attacking, creating tokens in multiplayer games, etc)
Certain effects that grant their controller hexproof or protection (Blossoming Calm, Seht's Tiger, The Stasis Coffin, and Teferi's Protection) will work as expected
Wernog, Rider's Chaplain will correctly give its controller's opponents who investigate Clue tokens.
Tiebreaker values in Scheduled Events will be hidden

We are actively working on the underlying display issues and hope to restore tiebreaker values soon

The scroll icon of Lesson cards will display as expected
---
NEXT SCHEDULED DOWNTIME – August 30, 9 a.m. to Noon PT
After Thursday's downtime, the next scheduled maintenance will be Wednesday, August 30 from 9 a.m. to noon PT (16:00-19:00 UTC). This is to support the release of Wilds of Eldraine.