One of fantasy's most anticipated collaborations finds a home on MTGO
Posted on Jun 13, 2023
On June 20th, the first-of-its-kind collaboration between two of the best-selling fantasy brands of all time – The Lord of the Rings™ and Magic: The Gathering® – reaches its digital home on Magic Online!
The Lord of the Rings: Tales of Middle-earth™ (set code LTR) is a straight-to-Modern, draftable, and collectible experience that will delight Magic Online travelers regardless of the length of their journeys. Whether it's Commander, Sealed Deck, or Eternal Constructed formats, this set has what you seek.
---
New Products
Sales of everything mentioned below begin June 20th at 10 a.m. Pacific time (17:00 UTC). Booster packs will be available for $4.99 USD each, and we have a wide variety of items on offer:
Art Bundles
MTGO is featuring five separate bundle options to add to your Collection via purchase:​
The Borderless Lands of Middle-earth Bundle ($23.99 USD) features six key locations in a special treatment: Barad-dûr, Minas Tirith, Mines of Moria, Mount Doom, Rivendell, and The Shire.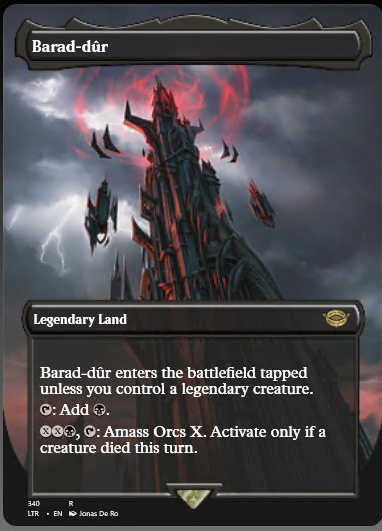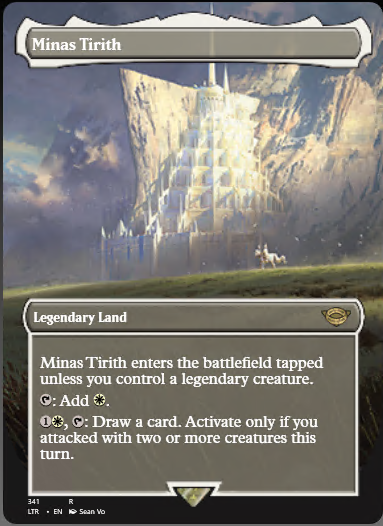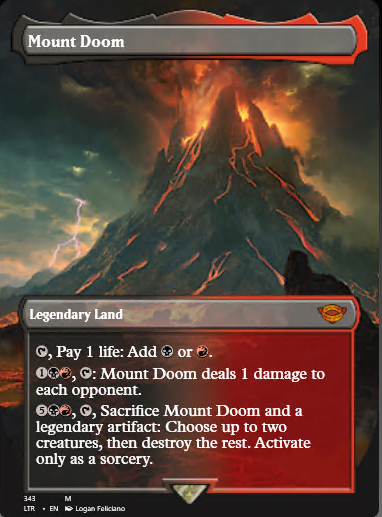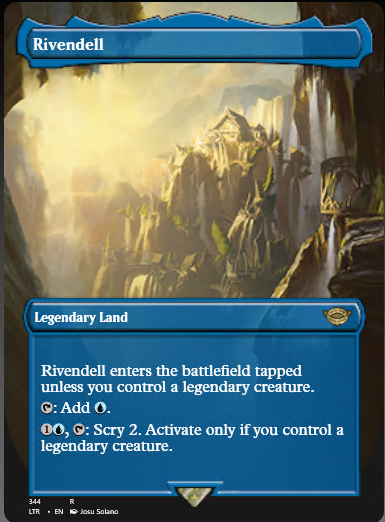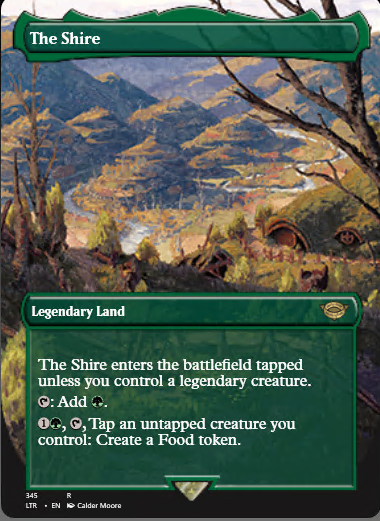 The other four bundles represent some of Middle-earth's most famous denizens! Three of the bundles come with the special Sol Ring variant linked to the Dwarfs, Humans, and Elves, respectively. All bundles feature the Showcase Ring treatment of each character's card, except as otherwise noted.​
Humans ($17.99 USD) – Sol Ring; Aragorn, Company Leader; Boromir, Warden of the Tower; Faramir, Prince of Ithilien​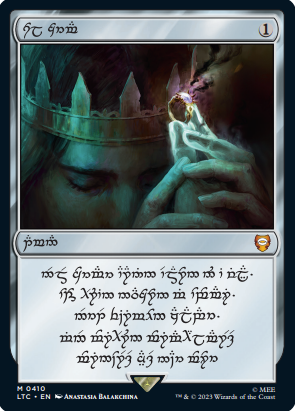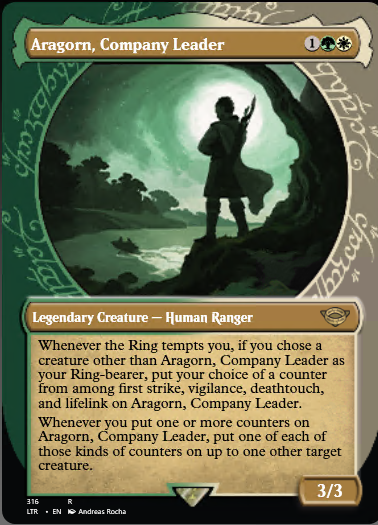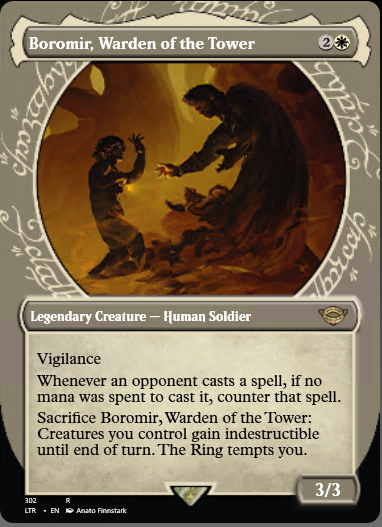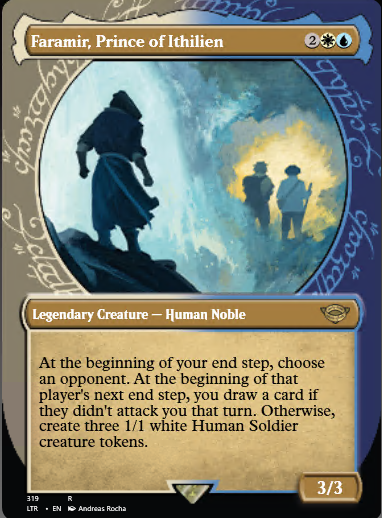 Elves ($17.99 USD) – Sol Ring; Elrond, Master of Healing; Galadriel of Lothlórien; Legolas, Master Archer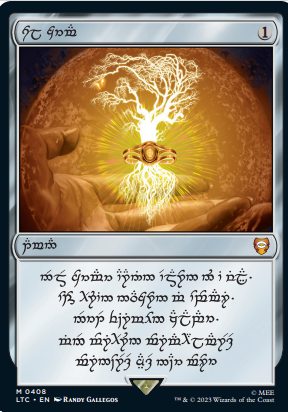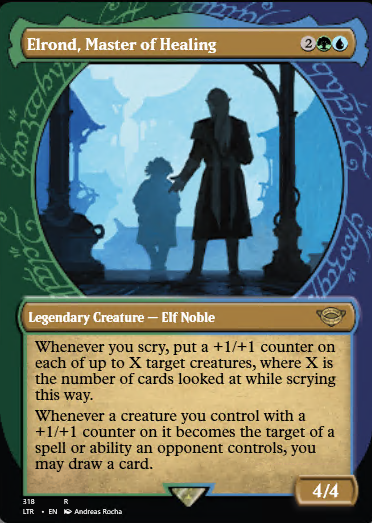 ​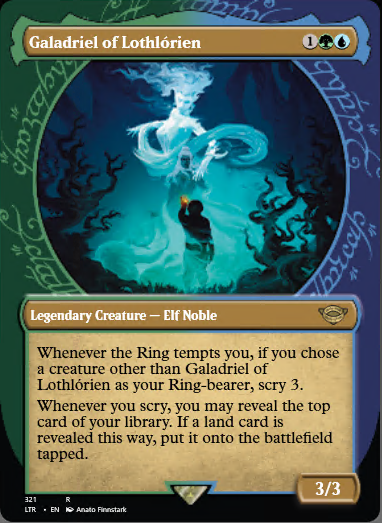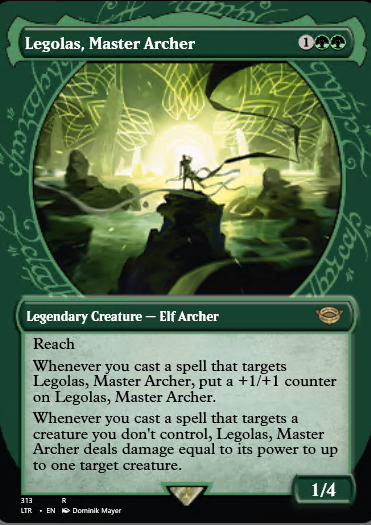 Dwarfs ($12.99 USD) – Sol Ring; Gimli, Mournful Avenger; Glóin, Dwarf Emissary (extended-art)​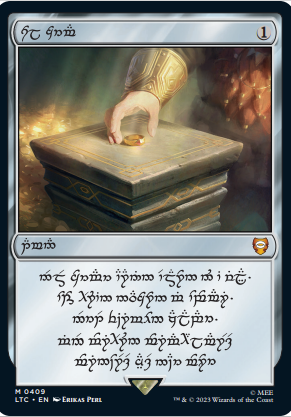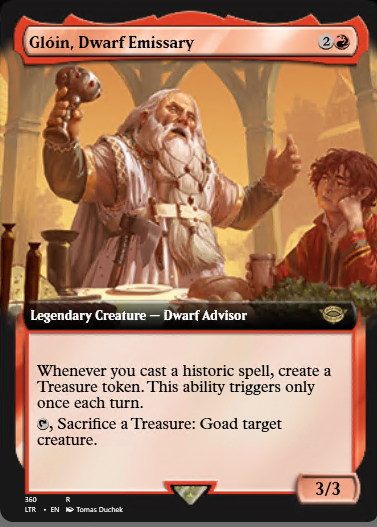 Halflings ($17.99 USD) - Frodo, Sauron's Bane; Samwise Gamgee; Merry, Esquire of Rohan; Pippin, Guard of the Citadel; Sméagol, Helpful Guide​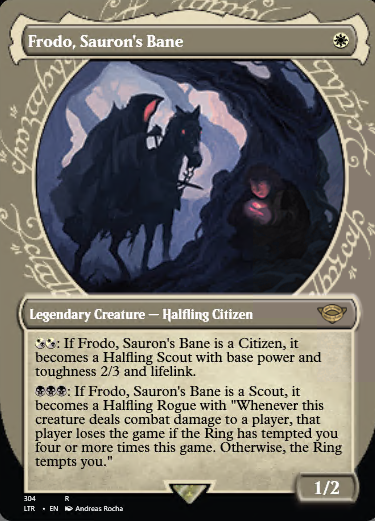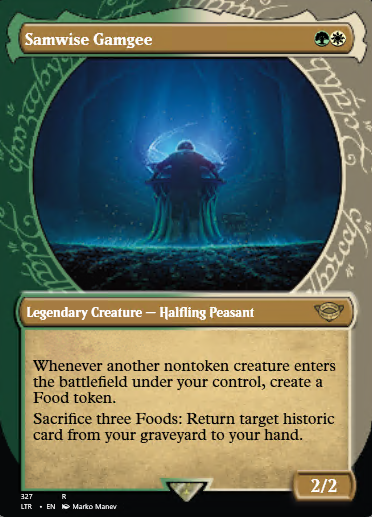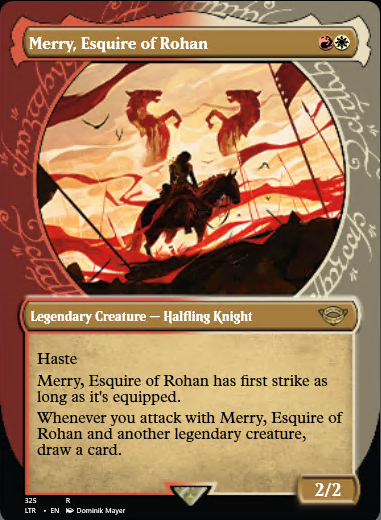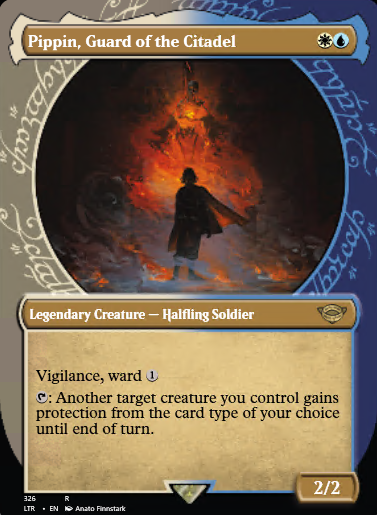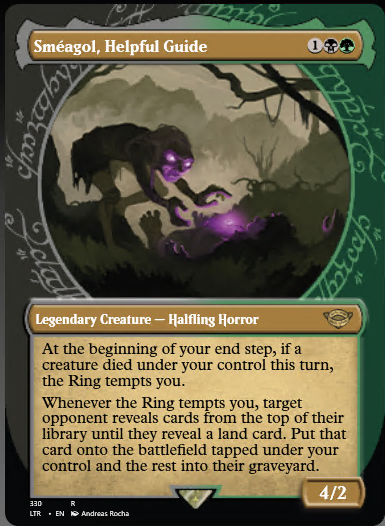 As with earlier Art Bundles, these versions of the cards will not be available in Treasure Chests. Get them while you can for a limited time – once Wilds of Eldraine hits our digital shelves, these Bundles will be gone!​
---
Starter Kit​
For those of you joining us for the first time, we have a great tool to help build your Collection as well as your confidence in playing Magic Online – the Starter Kit! For just $12.99 USD, the Starter Kit is made up of two separate 60-card decks – one for Gondor and one for Mordor.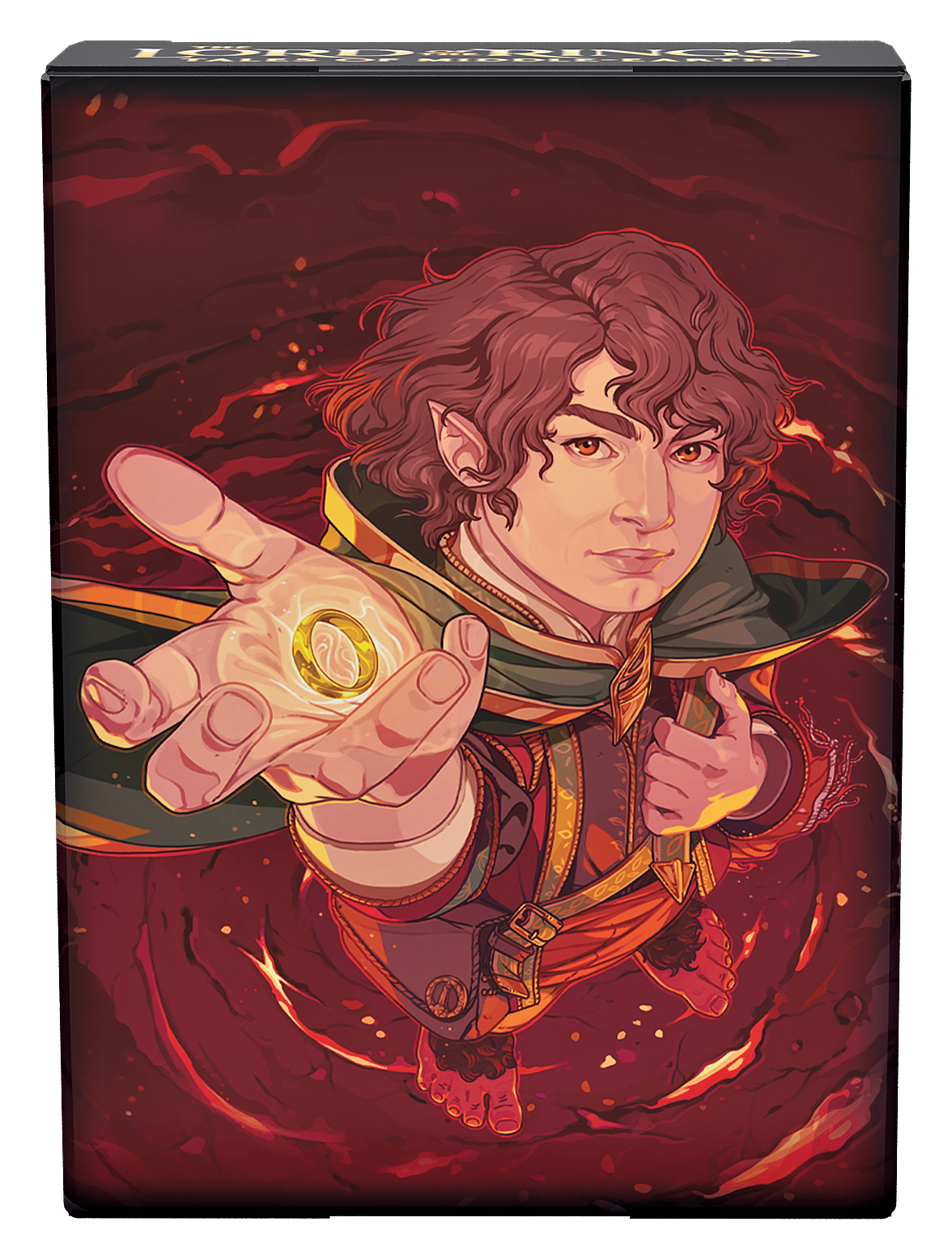 You can pick your side and dive right into the Modern format – either in the Casual rooms (Open Play or Tournament Practice) or in one of our two Leagues (more details on that in Events below). In addition, these decks feature ten cards that are new to Magic: the Gathering ® and MTGO!​
---
Jumpstart​
We have been looking for a bridge experience for new players to learn our game's basic controls. So for the first time, Jumpstart joins Magic Online in its original form. The Lord of the Rings: Tales of Middle-earth™ Jumpstart League features ten half-decks (two per color) that combine into shuffle-and-go gameplay! Select one of three randomly-drawn mono-color options, then pick a second from another random group of three, then you're ready to play!​
Each course of the Jumpstart League runs until you win 5 single-game matches or lose 3. If you're brand-new to MTGO, just create an account and buy an Account Upgrade Kit for $4.99 USD to unlock the game's full functionality. Once that's done, you'll receive 30 New Player Points – enough for three runs through Jumpstart – plus 60 Play Points, usable to enter regular events once you're ready!​
Existing accounts can also join the fun with either 4 Event Tickets or 50 Play Points. The Jumpstart League is Phantom – cards opened won't be added to players' Collections. Prizes are in Play Points and Treasure Chests.​
Accounts that earn maximum wins in this League between June 20th and July 4th will be granted a special Samwise Gamgee avatar by July 7. This non-tradeable avatar is the same one as accounts using the code granted by The Lord of the Rings Online will receive in their welcome package – see more information on the cross-promotion below.
---
Commander Decks​
Four 100-card Commander Decks highlighting other key figures from The Lord of the Rings story will also go on-sale on June 20th. Each deck sells for $34.99 USD and includes 20 cards unique to the deck. Choose from the following:​
Riders of Rohan (blue-white-red)​
Food and Fellowship (white-black-green)​
Elven Council (green-blue)​
The Hosts of Mordor (blue-red-black)​
---
Events
We will offer our normal suite of events to support the new set, but with several changes:
Entry options factor in the higher price of the The Lord of the Rings: Tales of Middle-earth™ booster pack. In most cases, they are lower than previous straight-to-Modern sets.
Prize pools have been increased - in some cases higher, and in others deeper.
Friendly Sealed is being run as a 2-stage League as an experiment. It features doubled prizes for each three-match stage.
By popular demand, we are adding back the Friendly Modern League, both as an experiment and an additional stepping stone for new players who want to go beyond Jumpstart.
All these events' details can be found in this companion article.
---
How The Ring Will Tempt You
The signature mechanic of this set is The Ring tempts you. Whenever this effect resolves, you choose a creature to be your Ring-bearer, then that creature is provided a suite of extra abilities that grows during the game. Each player can have their own Ring-bearer and Ring emblem.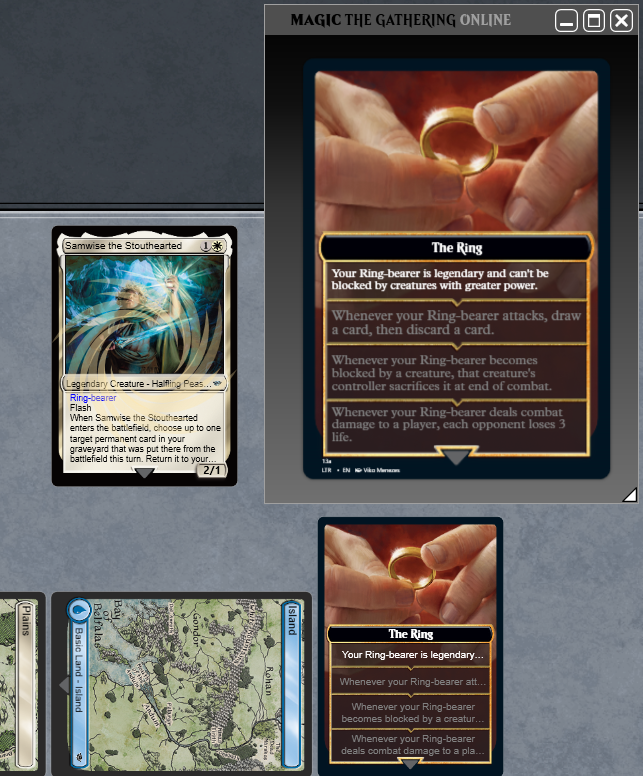 The set of abilities increases even if The Ring tempts you when you control no creatures. If you control multiple creatures as this effect resolves, you're prompted to choose a Ring-bearer.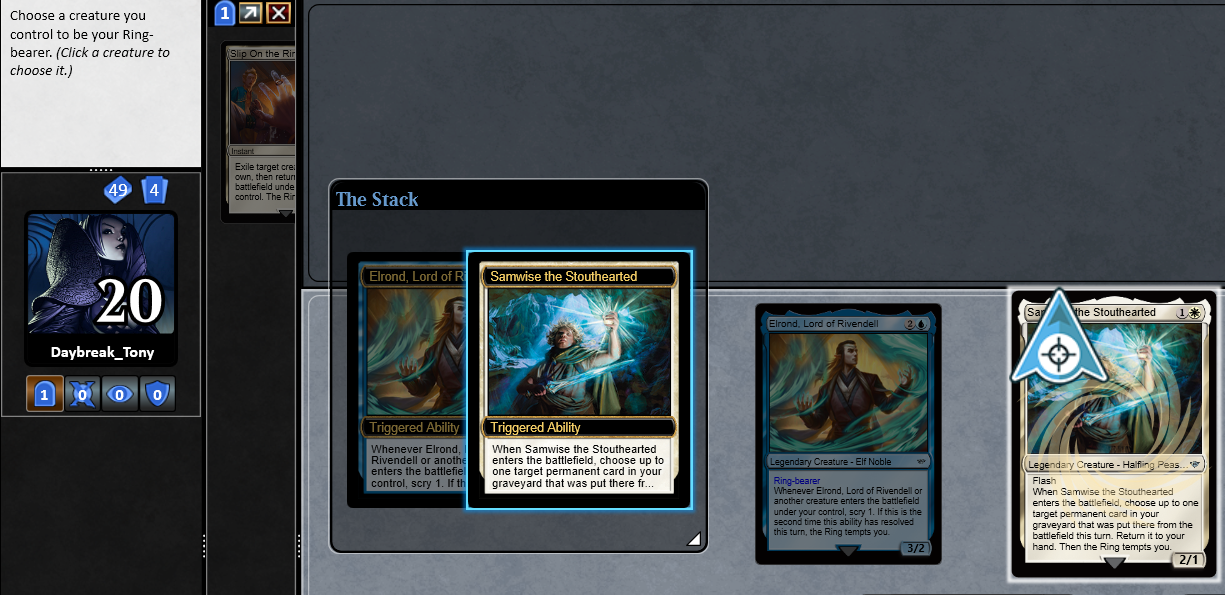 As The Ring's power grows, your Ring-bearer becomes an even more fearsome attacker!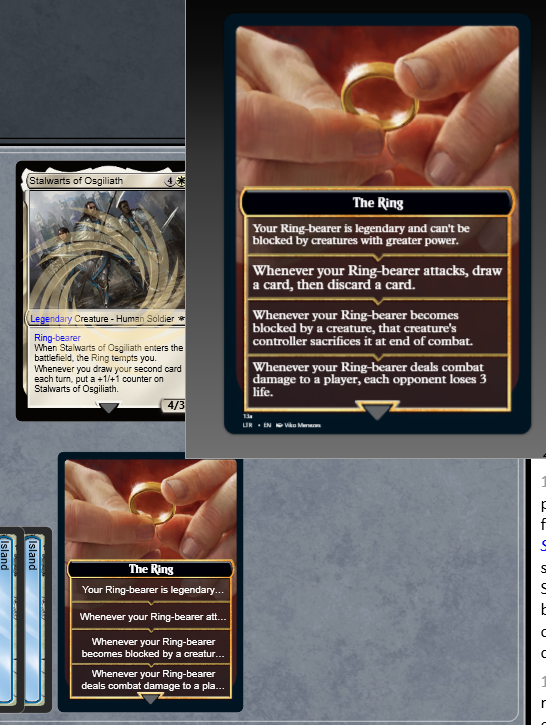 ---
Avatars 
We will grant Prestige avatars from March of the Machine shortly after the end of that season on June 20th.​ 
Now let's look ahead to the avatars of Middle-earth! First up are the five Treasure Chest avatars available only during this set's run:​ 
Arwen Undómiel​ 
Éowyn, Fearless Knight​ 
Gimli, Counter of Kills​ 
Legolas, Counter of Kills​ 
Sméagol, Helpful Guide​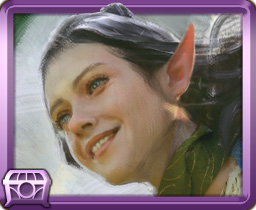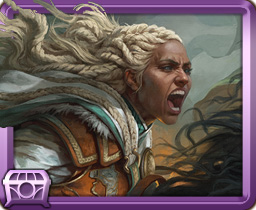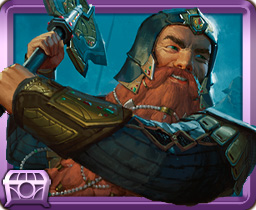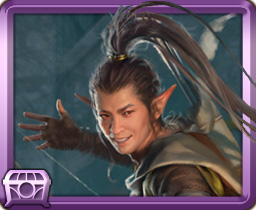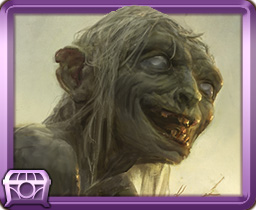 Finally, we will dole out some Prestige! As usual, you get five points for each Competitive trophy you earn in Leagues and one for each Friendly trophy. At the end of the season (when Wilds of Eldraine releases), you'll earn every avatar for which you qualify:​
Earning at least five points gets you the uncommon Aragorn, the Uniter Prestige avatar.​
Earning at least 20 points nabs you the rare Frodo Baggins Prestige avatar.​
Earning 40 points or more awards you with the mythic rare Gandalf the White Prestige avatar.​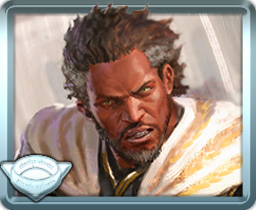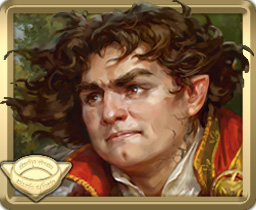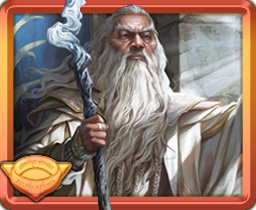 ---
Alternate Play
Here is the lineup of other play formats that will be available between The Lord of the Rings: Tales of Middle-earth™ and the release of Commander Masters on August 3rd:
June 20-July 5 – As usual, we will provide a Best-of-One Draft league with the newest set.
July 5-12 – It's time for Supreme Draft – Gold Edition: 18 multicolor sets enter, all but 36 cards leave. (Phantom)
July 12-19 – Commander Legends makes its return to digital draft tables in a very different form! Each League course will consist of a 4-player draft pod, followed by a single game of play. Prizes are still awarded by votes with the game's winner receiving an extra vote. (Keeper and Phantom)
July 20-26 – We're still considering our options for this week ...
July 26-August 3 – Magic 30 Cube returns for its penultimate run. The Cube's designer, Carmen Handy, has some extra special surprises in store for this edition.
---
Booster Fun
There are a ton of different ways of getting this set's cards into your Magic Online Collection – here is the most concise list we have:
Card Groups
Distribution Method

Middle-earth Map Lands (regular)

Naz-gûl (regular, all 9 arts)

Showcase Ring (regular & foil)

Borderless Scene Cards (regular & foil)

Borderless Lands (regular & foil)
Boosters

Borderless Lands (regular)

Showcase Ring (some)

Starter Kits (regular)

Sol Ring Promos (regular)
Bundle

Middle-earth Map Lands (foil)

Naz-gûl (foil, all 9 arts)

Borderless Scene Cards (regular C/U)

Magic Online

Player Rewards

July/Aug/Sept

Realms and Relics Box Toppers

Main Set Rare/Mythic (extended art)

Showcase Ring (non-Bundle rare/mythic)

Borderless Scene Cards (regular R/M)

Bundle, Buy-a-Box, and Prerelease Promos

Treasure

Chests

(Curated)

Commander Set (extended art)

Jumpstart New Cards (regular)

Starter Kit New Cards (extended art)

Treasure

Chests

(TC-Only)
---
Treasure Chest Update
In addition to the groups of cards mentioned above, our Cardset development team was able to pick up a fair number of cards from older sets that dovetailed with this set's development. 
The Treasure Chest update will take place June 20 around 10 a.m. PT – watch our Twitter and Discord channels for exact timing. Visit the Treasure Chest information page for full details on the upcoming changes.
---
The Lord of the Rings Online Cross-Promotion
Our friends at The Lord of the Rings Online have a special offer for Magic Online players who want to delve deeper into game experiences in this realm. Starting June 21 at 10 a.m. PT (17:00 UTC), enter the code LOTROMTGO2023 into the code redemption part of the The Lord of the Rings Online Store to get the following benefits:
Limited Edition Samwise Gamgee Property Guard
Limited Edition Samwise's Portrait Frame
Riding Skill
Universal Toolkit
Items in this package are bound to character. The code expires July 5th at 10 a.m. PT – be sure to check it out!
---
Odds & Ends
Because this is a straight-to-Modern set, commons and uncommons from The Lord of the Rings: Tales of Middle-earth™ are not included in Deck Builder's Essentials or the Account Upgrade Kit.
Likewise, it is a non-redeemable set.
We hope you are as thrilled as we are to take this journey through Middle-earth – see you Online!