Magic Online Weekly Announcements, May 23, 2023
Posted on May 23, 2023
MTGO Community Links: Forums - Discord - Twitter - Facebook - Instagram
---
THE LEAD
Two-Factor Authentication Live on May 31
A long-requested security feature will be added to Magic Online during next week's downtime. We'll have a full article on how to activate Two-Factor Authentication (2FA) next Tuesday.
---
Congratulations to Marco Vassallo, TrueHero of the MOCS Season 1 Showcase!
Saturday's MOCS Season 1 Showcase was dominated by Marco Vassallo (TrueHero) and Sean Goddard (Beekeeper).
The players first faced off in the finals of the Vintage Cube pod – which Marco took down. Then they met again in the finals of the Modern pod – Sean denied Marco the 6-0 sweep, setting up a rematch in the championship round.
In the finals, Marco flipped the script - his twin strategies of Goryo's Vengeance and Through the Breach overwhelmed Sean's Indomitable Creativity.

Marco Vassallo took home $20,000 as Champion, while Sean Goddard earned $15,000. Both players will appear at World Championship XXIX in September!
The MTGO game team thanks all 8 Showcase competitors, our talented team of casters, and the exceptional behind-the-scenes production team for a great event!
If you want to be part of the next Showcase in August, click the Premier Play Information link at the top to learn more.
---
All-Access Returns Next Week!
Are you a Mox or five short of your dream Vintage deck? Maybe you want to set up and run through your own Modern playtesting gauntlet. Or perhaps you just want to try out some quirky Commander brews, but you don't have a deep collection. Good news, All-Access Weeks are back! From May 31 to June 14, the Mythic Event Token will be available in the Magic Online Store allowing players to use almost every card in the game.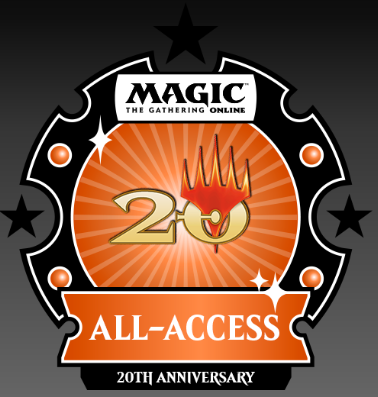 The token is $25.00 USD and goes on-sale next Wednesday, May 31 following downtime. The access will last from time of purchase until downtime on June 14. We'll remove all Mythic Event Tokens from accounts and turn off All-Access during that downtime. If you're still competing in a Constructed League on that day, you'll be allowed to complete that course.
You can also enter one of two constructed Super Qualifiers by purchasing a second Mythic Event Token and spending both as an entry option. Don't worry, you'll still have the access until June 14 even if the Token is no longer on your account in this case. Those events are:
Legacy Super Qualifier – Friday, June 2 at 7 a.m. PT
Pioneer Super Qualifier – Friday, June 9 at 2 p.m. PT
Additionally, for players with enough Qualifier Points, there are 4 Showcase Challenges – the first step along the MOCS path – over the two weekends in the All-Access period. And as usual, the normal suite of Preliminaries and Challenges are available to try out.
Note: Just like previous All-Access periods, certain cards (Secret Lair versions, Battlebond, and old-frame Power Nine) are unavailable. All-Access doesn't apply to Limited events.
---
Vintage Cube With a Twist for Week 3!
Magic Online's most popular format is back – Vintage Cube rolls on! You have one more week to enjoy this iteration - events close next Wednesday.
After taking in feedback from the community regarding this iteration of the Cube, Creative Director Ryan Spain has some changes that we'll put into place today at 10 a.m. PT (we will pause the League at 9:20 to enable all drafts in flight to finish prior to putting these changes in). Find out Ryan's reasoning behind these changes in this updated article – or for the unabridged version, listen to his conversation with Marshall Sutcliffe and Luis Scott-Vargas featured on this week's Limited Resources podcast!
| CARD ADDED | CARD REMOVED |
| --- | --- |
| Retrofitter Foundry | Sorcerous Spyglass |
| Thundermaw Hellkite | Rampaging Ferocidon |
| Yawgmoth, Thran Physician | Thoughtpicker Witch |
| Nicol Bolas, God-Pharoah | Tezzeret the Seeker |
| Boon-Bringer Valkyrie | Angel of Sanctions |
| Ledger Shredder | Looter il-Kor |
| Cabal Therapy | Cabal Therapist |
It is expected that players who drafted prior to the changes will be paired with those who draft afterwards, so you may still see a card now removed from the Cube in another player's deck.
The Cube card list taking effect today can be viewed on this page.
Entry options for this Phantom event (your choice – League or single-elimination Queue) are the customary 10 Event Tickets or 100 Play Points. See you in the Cube!
---
PREMIER PLAY
Six Regional Championship Invites Up For Grabs This Weekend!
Your next chances to earn a seat at this fall's round of Regional Championship come up this weekend.
First up is a Pioneer Qualifier this Saturday, May 27 at a special start time of 5 a.m. PT (12:00 UTC).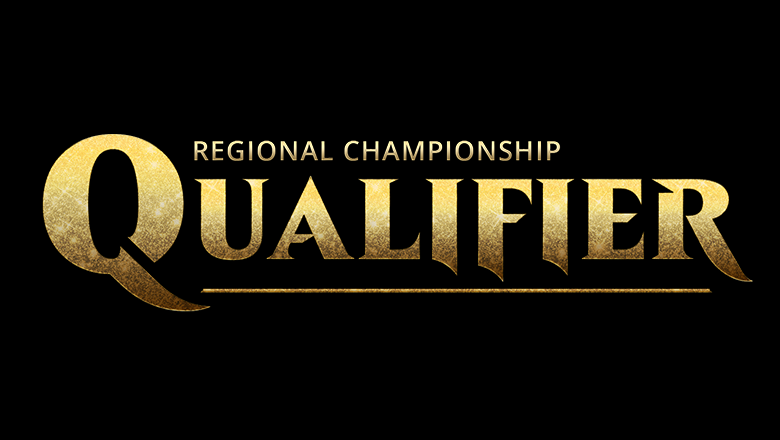 The Qualifier's sole entry option is 40 MOCS Season 2 Qualifier Points. The Top 2 finishers in the event earn seats at the RC round that starts in late September, and prizes pay out to the Top 64!
Then on Sunday, May 28th, MTGO will hold a Limited Super Qualifier at 7 a.m. PT (14:00 UTC). It's March of the Machine Sealed Deck with a Top 8 Draft playoff.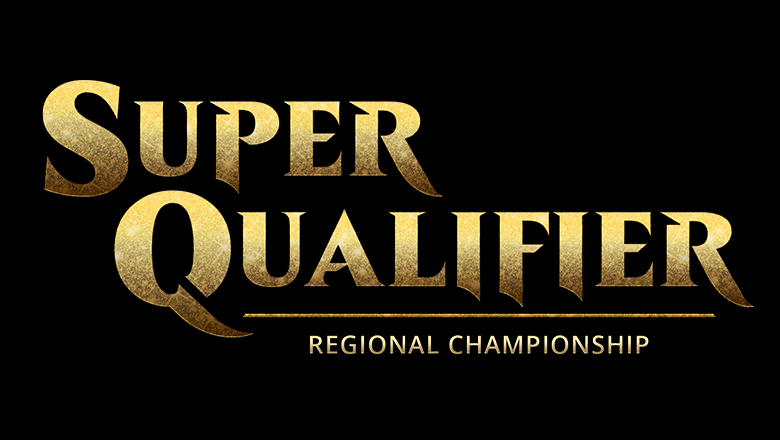 The Super Qualifier's entry options are 40 Event Tickets, 400 Play Points, or 40 MOCS Season 2 Qualifier Points. The Top 4 finishers earn seats at the RC and prizes pay out to the Top 128!
Click the Premier Play Information link at the top of this Blog for full details. For more details on tabletop Regional Championships, visit magic.gg.
---
ALTERNATE PLAY
Alternate Play Schedule
Here's a look at the schedule of events coming up between now and The Lord of the Rings: Tales of Middle-earth™. Each description mentions whether or not the Draft is Phantom – cards won't be added to players' collections in Phantom events. All event transitions are at 10 a.m. PT unless otherwise noted:
Now- May 31 – Vintage Cube is back for a THREE-week run to support the Season 1 MOCS Showcase on May 20 (twitch.tv/magic). (Phantom)
May 31-June 7 – How many Phyrexian incursions into planes have there been? One of the most famous ones is among the most beloved old draft formats – it's Invasion Block (IPA) Flashback! (Phantom)
June 7-14 – Another famous Phyrexian battle front was the plane of Rath. We'll head back there via Tempest Remastered. (Phantom)
June 14-LTR Release – Emblematic of March of the Machine and back for the first time in four years – it's Battle of the Planes! (Phantom)
---
WEEKLY UPDATES
Redemption Update
Redemption Tokens for March of the Machine will go on sale in the MTGO Store tomorrow, May 24 at 10 a.m. PT (17:00 UTC ). We apologize for the late notice in delaying the start fo the sale.
IMPORTANT: Starting today, Redemptions Tokens are non-refundable! We've updated our Redemption page with that information.
Tokens for Phyrexia: All Will Be One and The Brothers' War remain available.
For more details on the redemption program, click here.
---
March of the Machine on MTGO
Want to learn all about what we're offering for the multiplanar battle spectacular that is March of the Machine? Go read the article now for info on:
A new Art Bundle
How to Battle on MTGO
Alternate Play Schedule, including Magic 30 Cube and Vintage Cube
Our next All-Access
Odds and Ends
---
March of the Machine: The Aftermath on MTGO
After the battle of the Multiverse has been won, what becomes of the story's key figures? All is explained in the 50-card micro-set March of the Machine: The Aftermath! This Standard-legal expansion – which has a set code of MAT – is now available in the Magic Online Store.
The booster sells for $2.49 USD in the MTGO Store. Because the set is not designed for Limited play, the main way to get the cards will be by purchasing boosters. (Note: Cards in the set will be available for use in future Cubes)
You can get more descriptions about each 5-card booster's contents in this article from Wizards of the Coast. MAT will not be redeemable, though regular and foil digital sets will exist inside the game.
Like most expansions, extended-art and retro versions of the cards are now available in the Curated slot of Treasure Chests. They will also appear in the Booster Fun slot of each pack.
The next Magic Online Player Rewards drop on June 1st (based on play and purchases in May) will feature foil, alternate-art versions of the set's uncommons.
---
Magic Online Format Challenges Every Weekend
Format Challenges are the first step toward qualifying for Premier Play through your favorite Magic formats and provide excellent prizes for those looking to test their mettle in their favorite formats. Learn more about Premier Play qualification to get started today.
Magic Online's Format Challenges run as shown on the schedule below.
On weekends featuring Showcase Challenge events, the Format Challenge that starts at either 6 a.m., 8 a.m., or 10 a.m. Pacific time is pre-empted by the Showcase Challenge; Format Challenges scheduled at other times remain in place.
NOTES:
CONSTRUCTED
In MOCS Season 2, Vintage and Standard Challenges are never pre-empted
32-Player events require 32 players to fire and give prizes to the Top 32.

Pauper and Vintage Challenges are always 32-Player tournaments.

All other events listed require 64 players to fire and give prizes to the Top 64.
LIMITED
32-Player Limited Challenge events are 6 rounds with no playoff
64-Player Limited Challenge events are 7 rounds with no playoff
Check out the Magic Online Format Challenges page for further event details.
---
Next Scheduled Downtime - May 31, 2023 at 9 a.m. PT
Our next scheduled downtime is next Wednesday, May 31 from 9 a.m. to 12 noon Pacific time (16:00-19:00 UTC). This is for the release of Two-Factor Authentication into the MTGO game client. We'll have an article live before then to discuss how to activate this security feature.
---