Magic Online Weekly Announcements, May 16, 2023
Posted on May 16, 2023
Treasure Chest Information - NEW INFO TODAY
MTGO Community Links: Forums - Discord - Twitter - Facebook - Instagram
---
THE LEAD
Tune in to the MOCS Season 1 Showcase This Saturday!
Tune in as eight of Magic Online's best players compete for their share of $70,000 and two invitations to the 2023 World Championship! Headlining the field is Karl Sarap (#terribad), fresh off a Top 8 Pro Tour March of the Machine and a Top 4 finish at last year's World Championship.
The broadcast begins this Saturday, May 20, at 10 a.m. Pacific (17:00 UTC/19:00 CEST/02:00 Sunday JST) on twitch.tv/magic.
Reigning Magic: The Gathering World Champion (and PT MOM winner) Nathan Steuer enters the commentary booth, joining Beky Bell, Carmen Handy, and Haiyue Yue to call all the action in Vintage Cube and Modern!
Learn more about the Showcase in this Viewers Guide article.
---
March of the Machine: The Aftermath Live on MTGO
After the battle of the Multiverse has been won, what becomes of the story's key figures? All is explained in the 50-card micro-set March of the Machine: The Aftermath! This Standard-legal expansion – which has a set code of MAT – is now available in the Magic Online Store.
The booster sells for $2.49 USD in the MTGO Store. Because the set is not designed for Limited play, the main way to get the cards will be by purchasing boosters. (Note: Cards in the set will be available for use in future Cubes).
You can get more descriptions about each 5-card booster's contents in this article from Wizards of the Coast. MAT will not be redeemable, though regular and foil digital sets will exist inside the game.
Like most expansions, extended-art and retro versions of the cards will be available in the Curated slot of Treasure Chests when those update tomorrow (see TC item below). They will also appear in the Booster Fun slot of each pack.
The next Magic Online Player Rewards drop on June 1st (based on play and purchases in May) will feature foil, alternate-art versions of the set's uncommons.
---
Vintage Cube Continues Until May 31
Magic Online's most popular format is back – Vintage Cube rolls on! The Cube returns because it's a featured format of the upcoming MOCS Season 1 Showcase event mentioned above.
Our Cube has also returned to its roots, as explained by our new Cube curator – Creative Director Ryan Spain – in this article. Be sure to check out Ryan's philosophy on crafting this experience.
The full Cube card list can be viewed on this page.
NOTE: There was a tweak last week while a bug was being fixed, so be sure to check the list for updates.
Entry options for this Phantom event (your choice – League or single-elimination Queue) are the customary 10 Event Tickets or 100 Play Points. See you in the Cube now until May 31!
---
PREMIER PLAY
Two MOM Limited Qualifiers This Weekend
Your next chances to earn a seat at this fall's round of Regional Championship come up this weekend. The name of the game this weekend is March of the Machine Sealed Deck with Top 8 Draft.
These Limited Qualifiers begin at:
1 a.m. PT (8:00 UTC / 10:00 CEST) Saturday, May 20
7 a.m. PT (14:00 UTC) Sunday, May 21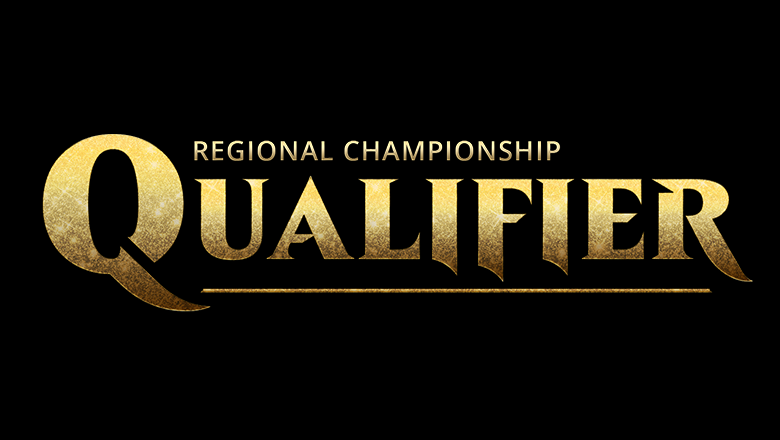 Each Qualifier's entry option is 40 MOCS Season 2 Qualifier Points. The Top 2 finishers in each tournament earn seats at the RC round that starts in late September, and prizes pay out to the Top 64!
Click the Premier Play Information link at the top of this Blog for full details. For more details on tabletop Regional Championships, visit magic.gg.
---
Save the Date – All-Access Returns May 31
One of our most popular programs, All-Access, comes back to Magic Online for two weeks start May 31st – we'll have more details about this next week, but we want to ensure it gets onto your calendar.
---
ALTERNATE PLAY
Alternate Play Schedule
Here's a look at the schedule of events coming up between now and The Lord of the Rings: Tales of Middle-earth™. Each description mentions whether or not the Draft is Phantom – cards won't be added to players' collections in Phantom events. All event transitions are at 10 a.m. PT unless otherwise noted:
Now- May 31 – Vintage Cube is back for a THREE-week run to support the Season 1 MOCS Showcase on May 20 (twitch.tv/magic). (Phantom)
May 31-June 7 – How many Phyrexian incursions into planes have there been? One of the most famous ones is among the most beloved old draft formats – it's Invasion Block (IPA) Flashback! (Phantom)
June 7-14 – Another famous Phyrexian battle front was the plane of Rath. We'll head back there via Tempest Remastered. (Phantom)
June 14-LTR Release – Emblematic of March of the Machine and back for the first time in four years – it's Battle of the Planes! (Phantom)
---
Phantom Sealed Returns!
March of the Machine has another play option available in a League – Phantom Sealed Deck. This event costs just 6 Event Tickets or 60 Play Points to join and provides you with up to three rounds of play. Like all Phantom events, cards opened in this League won't be added to your Collection. The League runs until June 20, the same day all of the other March of the Machine Leagues drop to a close.
---
WEEKLY UPDATES
Treasure Chest Update
Our update to incorporate March of the Machine: The Aftermath into Treasure Chests is scheduled to take place tomorrow around 10 a.m. PT (17:00 UTC) - look for precise timing announcements on Twitter and Discord that day.
The Aftermath's rares and mythics will be available in both extended-art and foil-etched treatments. Some of the cards will also have retro or Planar Legends versions as well. These cards have been added to the Curated slot.
Another item returning to the Curated slot are full sets! The Brother's War and Phyrexia: All Will Be One regular sets are possible to open in a Treasure Chest.
Finally, we get to hack away at our Commander Backlog by adding 28 cards from March of the Machine Commander set (including the 3 Prerelease team-up cards), most of which didn't require any developer time to implement. These cards will be in the TC-Only slot:
| | | |
| --- | --- | --- |
| Begin the Invasion | Emergent Woodwurm | Katilda and Lier |
| Bitterthorn, Nissa's Animus | Excise the Imperfect | Moira and Teshar |
| Blight Titan | Exsanguinator Cavalry | Nesting Dovehawk |
| Brimaz, Blight of Oreskos | Goro-Goro and Satoru | Pain Distributor |
| Chivalric Alliance | Guardian Scalelord | Shalai and Hallar |
| Conclave Sledge-Captain | Hedron Detonator | Slimefoot and Squee |
| Darksteel Splicer | Herald of Hoofbeats | Vivien's Talent |
| Death-Greeter's Champion | Infernal Sovereign | Vodalian Wave-Knight |
| Deluxe Dragster | Kasla, the Broken Halo | Wildfire Awakener |
| Elenda and Azor |   |   |
The TC-Only slot also contains a pair of commons that need additional copies distributed: Guildsworn Prowler and Guardian Naga.
To see the updated Treasure Chest list with the full group of changes and new slot ratios, click the Treasure Chest link at the top of the Blog.
---
Redemption Update
Redemption Tokens for March of the Machine will go on sale in the MTGO Store tomorrow, May 17 next Wednesday - May 24 at 10 a.m. PT (17:00 UTC ).
Tokens for Phyrexia: All Will Be One and The Brothers' War remain available.
For more details on the redemption program, click here.
---
March of the Machine on MTGO
Want to learn all about what we're offering for the multiplanar battle spectacular that is March of the Machine? Go read the article now for info on:
A new Art Bundle
How to Battle on MTGO
Alternate Play Schedule, including Magic 30 Cube and Vintage Cube
Our next All-Access
Odds and Ends
---
Magic Online Format Challenges Every Weekend
Format Challenges are the first step toward qualifying for Premier Play through your favorite Magic formats and provide excellent prizes for those looking to test their mettle in their favorite formats. Learn more about Premier Play qualification to get started today.
Magic Online's Format Challenges run as shown on the schedule below.
On weekends featuring Showcase Challenge events, the Format Challenge that starts at either 6 a.m., 8 a.m., or 10 a.m. Pacific time is pre-empted by the Showcase Challenge; Format Challenges scheduled at other times remain in place.
NOTES:
CONSTRUCTED
In MOCS Season 2, Vintage and Standard Challenges are never pre-empted
32-Player events require 32 players to fire and give prizes to the Top 32.

Pauper and Vintage Challenges are always 32-Player tournaments.

All other events listed require 64 players to fire and give prizes to the Top 64.
LIMITED
32-Player Limited Challenge events are 6 rounds with no playoff
64-Player Limited Challenge events are 7 rounds with no playoff
Check out the Magic Online Format Challenges page for further event details.
---
Patch Notes - May 12, 2023 (Hotfix)
Karn, Scion of Urza correctly has no effect on future draw steps after activating its +1 ability.
In the Game History section of Settings, Game and Match ID numbers can now be copied with a button click.
Patch Notes - May 17, 2023
---
Next Scheduled Downtime - June 14, 2023 or earlier
Feature development is in progress, so we will announce the next downtime once we determine it. There will definitely be a downtime on Wednesday, June 14 from 9 a.m. to noon PT (16:00-19:00 UTC) to support adding The Lord of the Rings: Tales of Middle-earth™ to the game client in advance of a June 20 on-sale date.
---