Magic Online Weekly Announcements, October 31, 2023
Posted on Oct 31, 2023
MTGO Community Links: Forums  Discord  Twitter/X  Facebook  Instagram
---
THE LEAD
The Lord of the Rings: Tales of Middle-earth™ Special Edition on Magic Online​
MTGO fans are in for a unique treat – the beautiful Scroll frame featured in tabletop Collector will be draftable online! Collect all of your The Lord of the Rings: Tales of Middle-earth™ favorites in a Special Edition booster going on sale next Wednesday, November 8 following downtime.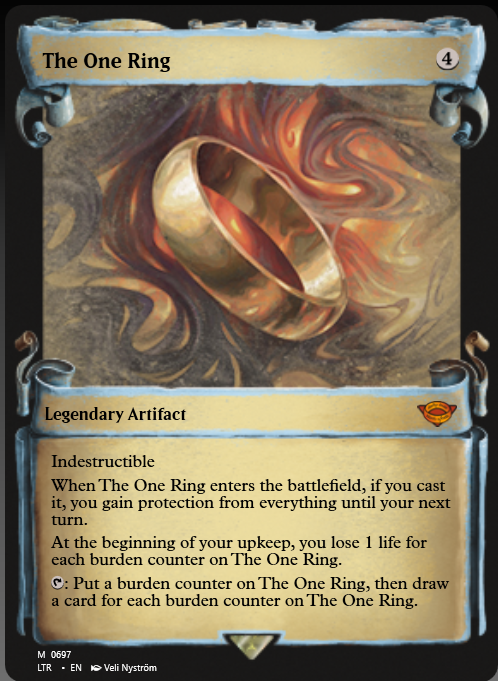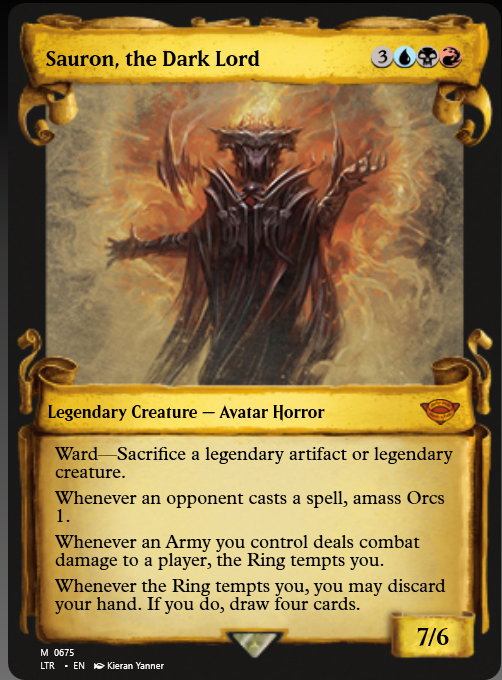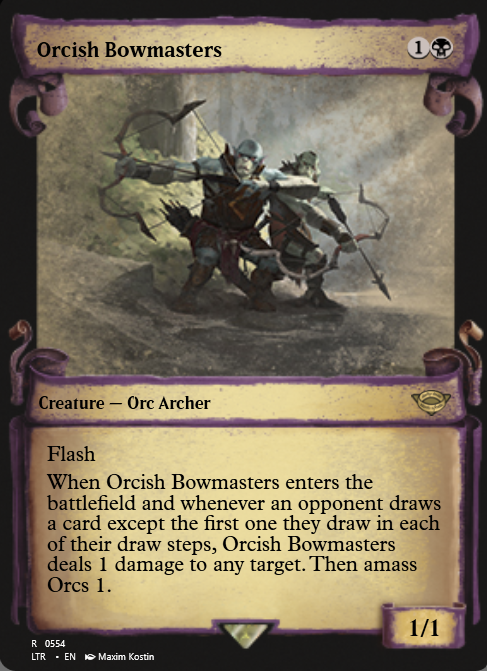 Each booster is $4.99 USD in the Magic Online Store and contains the same product mix as the original booster, but with all cards from the main set replaced by Showcase Scrolls of Middle-earth versions. Many of your Booster Fun favorites from The Lord of the Rings: Tales of Middle-earth will also be available to add to your Collection.​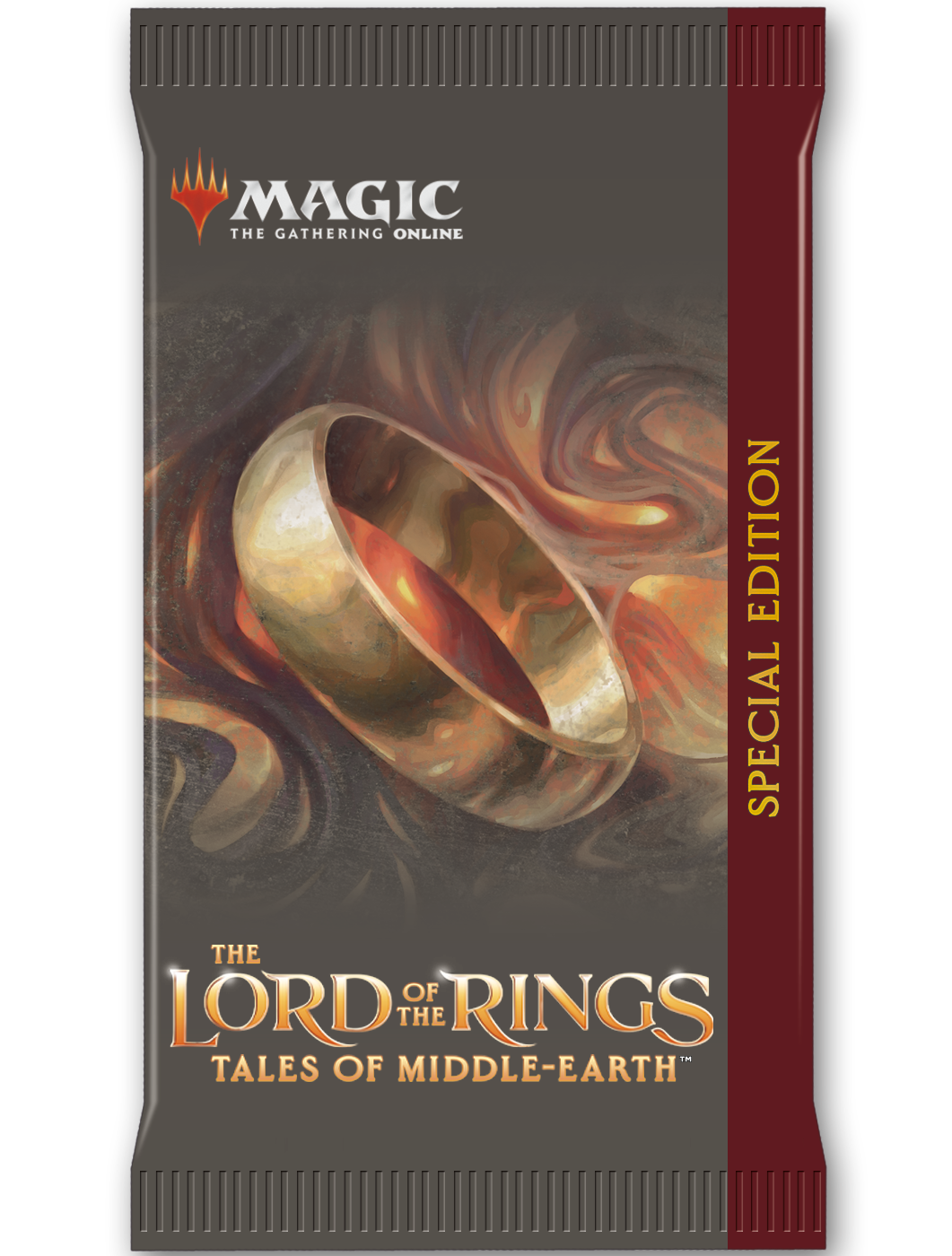 Additionally, all of the Booster Fun cards from tabletop's holiday release - the 24 cards comprising tabletop's Scene Boxes, the 5 new cards from Jumpstart, the poster cards, the Borderless Brothers Hildebrandt cards, and Showcase Scrolls of Middle-earth versions of Commander cards - will be available in Treasure Chests. starting November 14 when the next set launches.
Draft Leagues featuring The Lord of the Rings: Tales of Middle-earth™ Special Edition kick off following downtime on November 8, but will be featured for just two weeks until November 22.​
​Art ©Greg and Tim Hildebrandt – All Rights Reserved. © 2023 Middle-earth Enterprises. Tales of Middle-earth and The Lord of the Rings and the names of the characters, events, items and places therein, are trademarks or registered trademarks of Middle-earth Enterprises, LLC used under license by Wizards of the Coast LLC. All rights reserved. ©2023 Wizards of the Coast LLC​
The Lost Caverns of Ixalan® on Magic Online​ – Coming Next Week
We hope you are enjoying preview season for The Lost Caverns of Ixalan®! Our set article will go live on MTGO.com next Tuesday, November 7 at 8:00 a.m. PT (16:00 UTC) – we have some flashy stuff to show off, so be sure to check it out.
---
MTGO BROADCASTS
Super League Rolls On – Wednesdays at 1pm PT
One of Magic Online's most popular streams is back – Super League Season 1 continues every Wednesday at 1 p.m. PT (4 p.m. ET / 20:00 UTC). Catch all the action at twitch.tv/officialmagiconline or twitch.tv/anzidmtg. 16 Magic: The Gathering celebrities compete over 12 weeks to determine who reigns supreme in the ever-evolving Modern format.
As Week 9 began, four players were already safely into the Top 8 starting on November 8th – Nathan Steuer, Jesse Robkin, Jim Davis, and Reid Duke.
In the battle of mono-monikered streamers, Kanister and AspiringSpike did enough to reach the Top 8! Meanwhile, CalebD and d00mwake were eliminated from this season's competition.
We are down to 10 players with 3 shows remaining.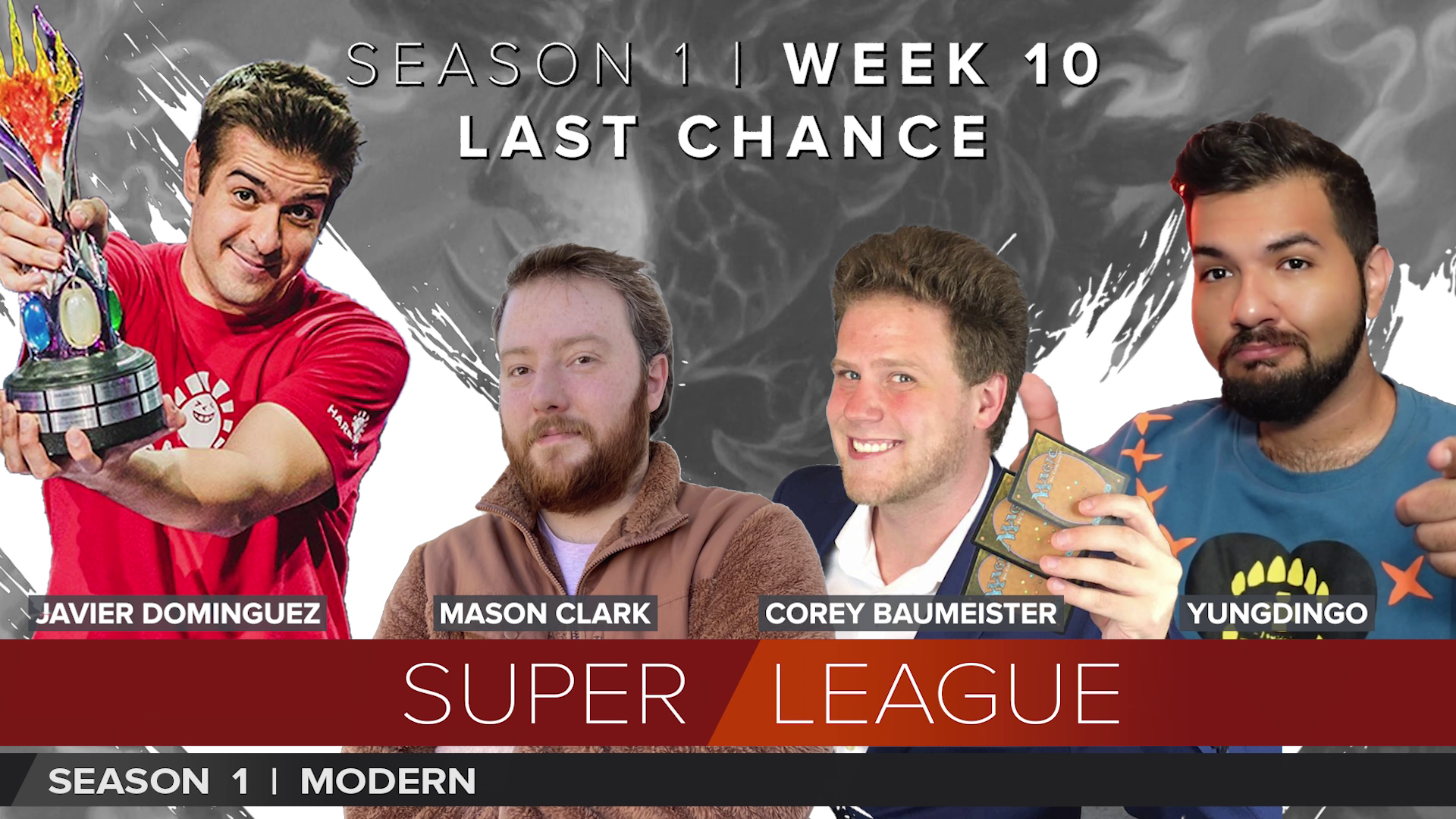 Two places remain in the Top 8 and they'll go to whoever emerges from the second Last Chance Pod tomorrow: Javier Dominguez, Mason Clark, Corey Baumeister, and YungDingo will battle.
Tune in to check out who makes the final bracket and who will be sent packing!
---
PREMIER PLAY
Two More RCQs This Weekend
Four more invitations to next year's first Regional Championship round are at stake across two Qualifiers this weekend:
First up is a Limited Qualifier this Saturday, November 4 at 1 a.m. PT (08:00 UTC). It features Wilds of Eldraine Sealed Deck with Top 8 Draft
Then it's the Modern Qualifier on Sunday, November 5 at 2:30 a.m. PT (10:30 UTC).

Please note: The time for this event has changed due to a conflict with Daylight Savings Time ending in North America.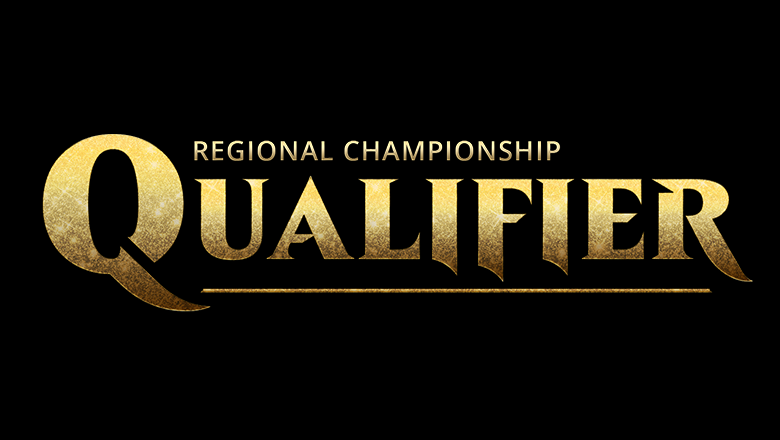 Each Qualifier can be entered only with 40 MOCS Season 3 Qualifier Points. The Top 2 finishers earn seats at the RC early next year.
For more information on these events, click the Premier Play Information link at the top of the Blog.
---
ALTERNATE PLAY
Supreme Wilds of Eldraine Draft Starts Tomorrow
We're kicking Wilds of Eldraine draft up a notch and giving it the Supreme treatment starting tomorrow, November 1 at 10 a.m. PT (17:00 UTC). Like other Supreme drafts, you draft on your own – open a Phantom pack, take two cards, discard the rest of the pack, and repeat until you've seen 18 packs! The power level is through the roof, so catch Supreme WOE Draft during its one-week run.
Entry options are the same as The Brother's War version we ran earlier this year – 8 Event Tickets or 80 Play Points. Prizes are as follows:
3 Match Wins - 120 Play Points and 3 Treasure Chests
2 Match Wins - 80 Play Points
1 Match Win - 40 Play Points
Alternate Play Schedule
Here's a look at the schedule of events coming up between now and The Lost Caverns of Ixalan®. Each description mentions whether or not the Draft is Phantom – cards won't be added to players' collections in Phantom events. All transitions take place at 10:00 a.m. PT (17:00 UTC) unless otherwise noted.
November 8-22 – Draft Leagues featuring The Lord of the Rings: Tales of Middle-earth™ Special Edition kick off following downtime on November 8, but will be featured for just two weeks until November 22.​ Pricing and prizes same as LTR Swiss Draft.
NEW -

When Is Vintage Cube Back?

A new regular feature of the Blog, this item will mention when the next scheduled run of our most popular event will take place:
Current Cube version: 64-Player Events only - November 22-29
Refreshed Cube: Holiday Festival 2023 starting December 20
Time Change Reminder on MTGO Servers

Sunday 

Daylight Savings Time ends in North America this Sunday – at 2 a.m. Pacific time, the hour falls back to 1 a.m. - the main effect seen on MTGO is that queue and Scheduled Events in progress will (likely) have a one hour delay for the start of a round during that 1-2 a.m. (9:00-10:00 UTC) period. 

The MTGO client should display the local start time of Scheduled Events as long as your computer's clock is set to the local time zone. For those in Europe and other areas which had DST ends a couple days ago, this means that many November 5 events will start at their customary local time. 
---
WEEKLY UPDATES
Wilds of

Eldraine

on MTGO

 
Our return to the fairy-tale plane of Eldraine is now available on Magic Online! Check out our traditional set article for information on a ton of new initiatives:
Event Updates - including boosts to core Limited events, a new super-size Modern Challenge, and more
Commander Gauntlet and the shift in events for New Players
Anime Borderless Art Bundles
Commander Decks, Booster Fun, a handful of Unfinity cards, a Treasure Chest update, and more
Redemption Corner
We've updated our Redemption page with new quantity percentages. 
WIlds of Eldraine redemption tokens are now available in the MTGO Store. 
IMPORTANT: As of May 23, all new orders of Redemption Tokens are non-refundable!
Two-Factor Authentication Is Now Live – Protect Your Account Today!
A long-requested security feature is now part Magic Online – check out Ryan Spain's article to learn the why, what, and how to put Two-Factor Authentication into effect to help protect your account!
Magic Online
Format Challenges Every Weekend
Format Challenges are the first step toward qualifying for Premier Play through your favorite Magic formats and provide excellent prizes for those looking to test their mettle in their favorite formats. Learn more about Premier Play qualification to get started today.
Magic Online's Format Challenges run as shown on the schedule below.
On weekends featuring Showcase Challenge events, the Format Challenge that starts at either 6 a.m., 8 a.m., or 10 a.m. Pacific time is pre-empted by the Showcase Challenge; Format Challenges scheduled at other times remain in place.
NOTES:
CONSTRUCTED
In MOCS Season 3, Vintage and Pauper Challenges are never pre-empted.
32-Player events require 32 players to fire and give prizes to the Top 32.

Pauper and Vintage Challenges are always 32-Player tournaments.

All other events listed require 64 players to fire and give prizes to the Top 64.


LIMITED
32-Player Limited Challenge events are 6 rounds with no playoff
64-Player Limited Challenge events are 7 rounds with no playoff
Check out the Magic Online Format Challenges page for further event details. 
---
Patch Notes – November 1, 2023
In the Constructed tab, filtering will work properly when switching between formats
In multiplayer, if a player concedes with an Annihilator trigger on the stack, there will no longer be a game reset
---
NEXT SCHEDULED DOWNTIME – November 8, 9 a.m. to Noon PT
The next scheduled maintenance will be Wednesday, November 8 from 9 a.m. to noon PT (16:00-19:00 UTC). This is to support the release of The Lost Caverns of Ixalan®.