Magic Online Weekly Announcements, July 25, 2023
Posted on Jul 25, 2023
MTGO Community Links: Forums  Discord  Twitter  Facebook  Instagram
---
THE LEAD
Save the Date – Commander Masters Article Next Tuesday
Commander Masters will be added to Magic Online during our next downtime on August 3. We'll spell out all the details on that set and some other special Store offerings when the set article next Tuesday, August 1st at 8 a.m. PT (15:00 UTC).
---
Congratulations MOCS Season 2 Showcase Qualifiers
The MTGO team would like to congratulate these 8 players who have qualified for the next MOCS Showcase event (Vintage Cube and Legacy formats, twitch.tv/magic) on Saturday, August 26th.
| | |
| --- | --- |
| Backoff | Phill_Hellmuth |
| Beenew | Qua4tre |
| Deemagth | sebastianpozzo |
| N01 | slaxx |
---
Freeform with Commander Now Available
We're particularly excited with our newest game mode – Freeform with Commander!
Check out Ryan Spain's article describing the how, what, and why of this wild new play mode, then give it a shot! And what better way to try out cards in a new format than ...
---
ALTERNATE PLAY
Magic 30 Cube Returns Tomorrow
To celebrate Pro Tour Barcelona at MagicCon, we're continuing our celebration of the 30th year of Magic: the Gathering with another round of Magic 30 Cube!
Cube Designer Carmen Handy has thrown in quite the wrinkle for this iteration – in the spirit of the events of March of the Machine and its Aftermath, all planeswalkers have been removed from the Cube!
Card In
Card Out
Ledger Shredder
Nissa, Resurgent Animist
Mirran Crusader
Cemetery Illuminator
The Cruelty of Gix
Outpost Siege
Terror of the Peaks
Ephara, God of the Polis
Third Path Iconoclast
Lorehold Command
Nashi, Moon's Legacy
Elven Chorus
Emeria Angel
Ancient Copper Dragon
Bearscape
Gisela, the Broken Blade
Bruna, the Fading Light
Jace, Vryn's Prodigy
Nissa, Vastwood Seer
Gideon Blackblade
Teferi, Master of Time
Liliana, Death's Majesty
Jaya, Fiery Negotiator
Sarkhan, the Dragonspeaker
Venser, the Sojourner
Ral, Storm Conduit
Ajani Vengeant
Tamiyo, Compleated Sage
Nissa, Ascended Animist
Archangel Elspeth
Chandra, Hope's Beacon
Wrenn and Realmbreaker
Ajani Goldmane
Galepowder Mage
There will be the usual League Draft option as well as the Single Elimination Queue. The entry options for both are 10 Event Tickets or 100 Play Points.
---
PREMIER PLAY
Modern Super Qualifier This Sunday
The pros take on the Modern metagame at Pro Tour Barcelona on Friday and Saturday. Then on Sunday, a Modern Super Qualifier will reward four MTGO players who solve that metagame the best with Regional Championship invitations.
The Super Qualifier begins Sunday, July 30th at 7 a.m. PT (14:00 UTC).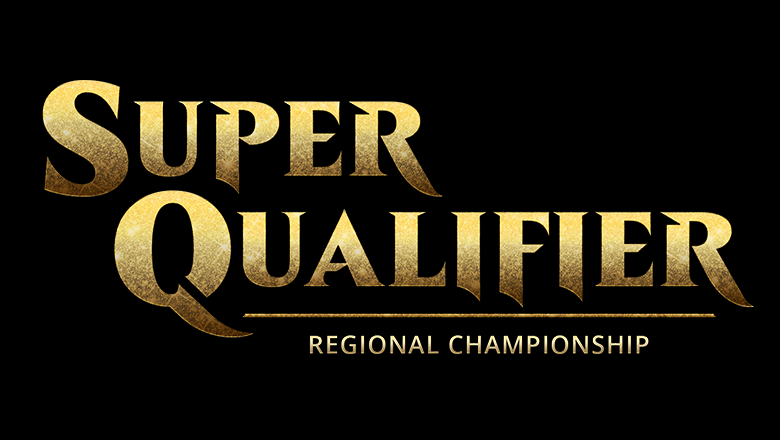 The Super Qualifier's entry options are 40 Event Tickets, 400 Play Points, or 40 MOCS Season 3 Qualifier Points. The Top 4 finishers earn seats at the RC round this fall and prizes pay out to the Top 128!
Click the Premier Play Information link at the top of this Blog for full details. For more details on tabletop Regional Championships, visit magic.gg. 
---
WEEKLY UPDATES
The Lord of the Rings: Tales of Middle-earth™ on MTGO
Check out this article for the scoop on everything on offer:
Art Bundles and other items
Event updates, including special prize structures
Jumpstart's return as a New Player experience
---
Redemption Corner
Redemption Tokens for March of the Machine, Phyrexia: All Will Be One and The Brothers' War remain available – except for Phyrexia: All Will Be One Premium (foil), which are now completely sold out. The Brothers War Premium is nearly sold out as well.
We've updated our Redemption page with that information.
IMPORTANT: As of May 23, all new orders of Redemption Tokens are non-refundable!
For more details on the redemption program, click here.
---
Two-Factor Authentication Is Now Live – Protect Your Account Today!
A long-requested security feature is now part Magic Online – check out Ryan Spain's article to learn the why, what, and how to put Two-Factor Authentication into effect to help protect your account!
---
Magic Online Format Challenges Every Weekend
Format Challenges are the first step toward qualifying for Premier Play through your favorite Magic formats and provide excellent prizes for those looking to test their mettle in their favorite formats. Learn more about Premier Play qualification to get started today.
Magic Online's Format Challenges run as shown on the schedule below.
On weekends featuring Showcase Challenge events, the Format Challenge that starts at either 6 a.m., 8 a.m., or 10 a.m. Pacific time is pre-empted by the Showcase Challenge; Format Challenges scheduled at other times remain in place.
NOTES:
CONSTRUCTED
In MOCS Season 3, Vintage and Pauper Challenges are never pre-empted.
32-Player events require 32 players to fire and give prizes to the Top 32.

Pauper and Vintage Challenges are always 32-Player tournaments.

All other events listed require 64 players to fire and give prizes to the Top 64.


LIMITED
32-Player Limited Challenge events are 6 rounds with no playoff
64-Player Limited Challenge events are 7 rounds with no playoff
Check out the Magic Online Format Challenges page for further event details.
---
NEXT SCHEDULED DOWNTIME – August 3, 9 a.m. to Noon PT
The next scheduled maintenance has been pushed back one day from the original announcement – it will be Thursday, August 3, from 9 a.m. to noon PT (16:00-19:00 UTC). This is to support the release of Commander Masters.