Magic Online Weekly Announcements, June 20, 2023
Posted on Jun 20, 2023
Treasure Chest Information - CHANGES LIVE AT 10 AM PT TODAY
MTGO Community Links: Forums  Discord  Twitter  Facebook  Instagram
---
THE LEAD
The Lord of the Rings: Tales of Middle-earth™ on MTGO TODAY!
The wait is over – the straight-to-Modern set featuring The Lord of the Rings: Tales of Middle-earth™ debuts on Magic Online today at 10 a.m. Pacific time (17:00 UTC). Check out this article for the scoop on everything on offer:
Art Bundles and other items
Event updates, including special prize structures

NEW

:

Prizes have been increased in several LTR Leagues since initial publication, and entry was reduced for Limited Preliminaries

Jumpstart's return as a New Player experience
Treasure Chest update - watch Twitter and Discord for the exact time it takes effect
Alternate Play, including Supreme Draft and Commander Legends in a whole new format
---
Two-Factor Authentication Is Now Live – Protect Your Account Today!
A long-requested security feature is now part Magic Online – check out Ryan Spain's article to learn the why, what, and how to put Two-Factor Authentication into effect to help protect your account!
---
PREMIER PLAY
MOCS Season 2 QPs Expire Soon
Also, this is a reminder that the current season's Qualifier Points expire on July 5th. These are the remaining events that accept Season 2 QPs:
The LTR Limited Qualifier next Friday, June 30
The last round of Showcase Challenges

Modern/Pioneer this weekend: June 24-25
Pauper/Legacy next weekend: July 1-2

The Last Chance events July 2-5

Additional events will be created for Pauper Last Chance

For those of you planning your event calendar for MOCS Season 3, the first event is a Modern Super Qualifier on Sunday, July 30 (the day of Pro Tour Barcelona's Top 8).
---
MOCS Showcase Challenge Events This Weekend
We're into the final stretch of MOCS Season 2, so it's time for the last round of Showcase Challenges feeding the next Showcase Qualifiers in July.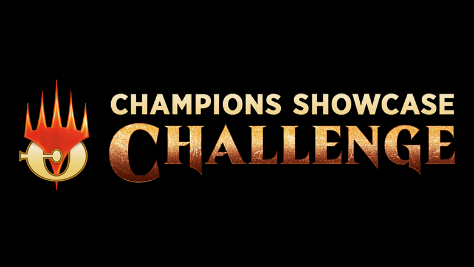 It takes 40 Season 2 Qualifier Points to enter a Showcase Challenge. The Top 8 finishers in each event earn a Championship Entry Token for the event's format plus earn Leaderboard Points toward an At-Large berth in the next Showcase!
Here are the dates and times for this weekend's events: 
| | | | | |
| --- | --- | --- | --- | --- |
| DATE | TIME (PT) | TIME (UTC) | EVENT | FORMAT |
| Saturday, June 24, 2023  | 8:00 a.m.  | 15:00  | Modern Showcase Challenge  | Modern |
| Sunday, June 25, 2023  | 6:00 a.m.  | 13:00  | Pioneer Showcase Challenge  | Pioneer |
For more information on these events, click the Premier Play Information link at the top of the Blog.
---
ALTERNATE PLAY
Upcoming Schedule
Here is the lineup of other play formats that will be available between The Lord of the Rings: Tales of Middle-earth™ and the release of Commander Masters on August 3rd:
June 20-July 5 – As usual, we will provide a Best-of-One Draft league with the newest set.
July 5-12 – It's time for Supreme Draft – Gold Edition: 18 multicolor sets enter, all but 36 cards leave. (Phantom)
July 12-19 – Commander Legends makes its return to digital draft tables in a very different form! Each League course will consist of a 4-player draft pod, followed by a single game of play. Prizes are still awarded by votes with the game's winner receiving an extra vote. (Keeper and Phantom)
July 20-26 – Surprisingly, it's our first return to the plane of innovation - Aether Revolt-Kaladesh Flashback Draft. (Phantom)
July 26-August 3 – Magic 30 Cube returns for its penultimate run. The Cube's designer, Carmen Handy, has some extra special surprises in store for this edition.
---
WEEKLY UPDATES
Redemption Corner
Redemption Tokens for March of the Machine are now on sale in the MTGO Store.
IMPORTANT: As of May 23, all new orders of Redemption Tokens are non-refundable! We've updated our Redemption page with that information.
Tokens for Phyrexia: All Will Be One and The Brothers' War remain available.
For more details on the redemption program, click here.
---
League Update - Pauper
Pauper's next League that starts today will only run two weeks until July 5.  
Once we move to MOCS Season 3 and Pauper rotates away from being a MOCS format (replaced by Standard), we will introduce a lower price point for Pauper Leagues – 6 Event Tickets or 60 Play Points. Prizes will be adjusted to ratios in line with the current prize table – we'll provide more details in two weeks. 
---
Magic Online Format Challenges Every Weekend
Format Challenges are the first step toward qualifying for Premier Play through your favorite Magic formats and provide excellent prizes for those looking to test their mettle in their favorite formats. Learn more about Premier Play qualification to get started today.
Magic Online's Format Challenges run as shown on the schedule below.
On weekends featuring Showcase Challenge events, the Format Challenge that starts at either 6 a.m., 8 a.m., or 10 a.m. Pacific time is pre-empted by the Showcase Challenge; Format Challenges scheduled at other times remain in place.
NOTES:
CONSTRUCTED
In MOCS Season 2, Vintage and Standard Challenges are never pre-empted.
32-Player events require 32 players to fire and give prizes to the Top 32.

Pauper and Vintage Challenges are always 32-Player tournaments.

All other events listed require 64 players to fire and give prizes to the Top 64.


LIMITED
32-Player Limited Challenge events are 6 rounds with no playoff
64-Player Limited Challenge events are 7 rounds with no playoff
Check out the Magic Online Format Challenges page for further event details.
---
PATCH NOTES – June 20, 2023
General
When a player controlling the Monarch or the Initiative leaves or loses the game, the system will correctly revert that status to the active player.
In formats that care about graveyard order, it will be selectable when piles of cards are put into the graveyard (Fact or Fiction, etc)
---
NEXT SCHEDULED DOWNTIME – To Be Determined
The next scheduled maintenance has not yet been finalized. There will definitely be one on Wednesday, August 2 to support Commander Masters, but we may also take one in mid-July if we are able to complete some new features in time.
Also, the MTGO Store will be out of order on Wednesday, June 28 from 6-10 a.m. PT (13:00-17:00 UTC) for maintenance across all of Daybreak's games.