Magic Online Weekly Announcements, December 13, 2022
Posted on Dec 13, 2022
Treasure Chest Information – Updated Today!
DISCORD IS OPEN
Join our new MTGO Discord Server! More than 700 players are already on board, and it has quickly become the MTGO social-media destination for the latest MTGO news and information, meeting other players, and real-time chats with your friends, Magic Online team members, and the Magic Online community at large!
We're excited by the response so far--help us continue to build the Discord community and join today! We look forward to getting to know you! 
---
ADDITIONAL DOWNTIME TOMORROW
Magic Online will take an additional downtime tomorrow morning at 9 a.m. Pacific time (17:00 UTC). This game outage should be shorter than a normal version – estimated two hours or less.
Because of this, the Supreme Pioneer Chaos Draft League will close to new entries at 5 a.m. PT (13:00 UTC) and no new matches can begin after 8 a.m. PT
---
WEEKEND WINNERS – ETERNAL WEEKEND & MOCS SHOWCASE QUALIFIERS
Congratulations to the second pair of players to qualify for next month's Season 3 Showcase event: Demian77 and Diem4x 
Also, our Eternal Weekend champions are mephidro (Legacy, 424 players) and JUJUBEAN__2004 (Vintage, 282 players). 
---
MOCS SHOWCASE OPENS THIS WEEKEND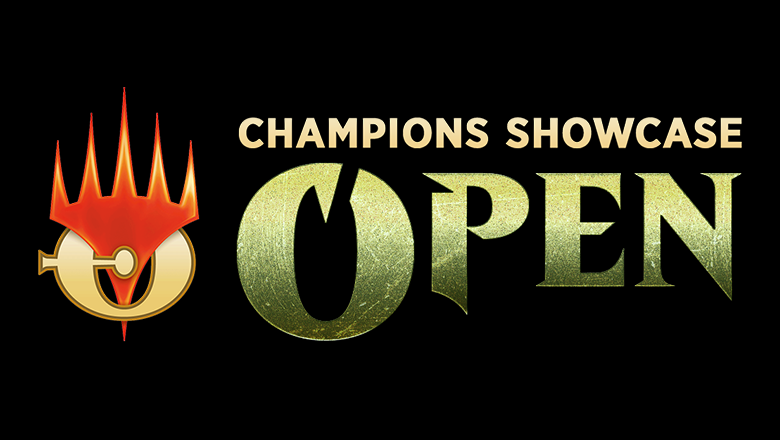 Your final chance to earn a seat at next month's MOCS Showcase event comes this weekend. 
Players don't need to earn points or another qualification to enter, and because these events are Sealed, players don't even need a deck built in advance! Entry options are 40 Event Tickets or 400 Play Points.
The winner of each Showcase Open earns a spot in the final Showcase event in January, where they will battle for their share of $70,000 and compete for two seats at the 2023 Magic World Championship! That Showcase Open winner also gets invited to Pro Tour Minneapolis in May 2023.
The Opens are also the last chance to earn enough Leaderboard points to grab one of two At-Large invites to the Magic Online Champions Showcase.
The schedule for the Showcase Opens are as follows:
| | | | |
| --- | --- | --- | --- |
| DATE  | TIME (PT)  | TIME (UTC)  | EVENT  |
| Saturday, December 17  | 7:00 a.m.  | 15:00  | MOCS Showcase Open  |
| Sunday, December 18  | 7:00 a.m.  | 15:00  | MOCS Showcase Open  |
Click the Premier Play Information link at the top of this Blog for full details. 
Digital Event Coordinators will be available in the in-game #DEC Chat room during the later rounds of both Open events in case of questions or technical issues.
---
FRIENDLY

FLASHBACK IXALAN BLOCK DRAFT LEAGUE STARTS TOMORROW
Welcome back to the jungle! Explore the world where Dinosaurs, Pirates, Vampires, and Merfolk seek the city's blessing and vie for control of The Immortal Sun. 
We're going to experiment with a different set of entry options and prizes for this one-week League that begins once we are up from downtime tomorrow. As with all Flashback drafts, this event is Phantom - cards opened won't be added to players' collections.
Entry Options: 6 Event Tickets or 60 Play Points
Prizes: 
3 Wins: 90 Play Points, 2 Treasure Chests, and 1 Friendly Trophy

(no QPs)

 

2 Wins: 60 Play Points

 

1 Win: 30 Play Points

 
---
ALTERNATE PLAY SCHEDULE
Here's a look at the schedule of events coming up between now and Phyrexia: All Will Be One. All of these Alternate Play events are Phantom – cards won't be added to players' collections.
December 21-January 24 – Vintage Cube makes its annual holiday return – this time for a full five weeks! As usual, there will be a Draft league and a single-elimination Draft queue. This is one of the formats that will test competitors in the Season 3 MOCS Showcase on January 21.
January 26-February 6 –

Dominaria Remastered

Draft League


---
HOLIDAYS 2022 ARTICLE TOMORROW
A sneak preview of our Holidays 2022 activities that start next Wednesday, December 21st, will be live on MTGO.com tomorrow morning. 

UPDATED 12/15: Also, each active, fully-functional account (bought an Account Upgrade Kit or can fully trade/chat/play in paid events) as of December 14 has been granted a Vintage Point usable for one free entry into the Vintage Cube League during its five-week run starting next Wednesday, December 21. Enjoy!
---
TREASURE CHEST UPDATE

– BRO FAST FOLLOW
We are updating the Treasure Chest contents during tomorrow's downtime as promised when The Brother's War released last month. Due to sufficient distribution being reached, we are closing the TC-Only slot until it's needed at a future date. A handful of cards there will move to the main Curated slot. 
Check out the updated list at the Treasure Chest link at the top of this Blog.
---
THE BROTHER'S WAR

REDEMPTION

ON SALE

NOW
Good news - we had originally stated that redemptions of The Brothers' War would not start until January. Fortunately, our system is ready earlier than expected.
Redemption Tokens for The Brothers' War and Dominaria United are now on sale in the MTGO Store.
For more details on the redemption program, click here.
---
TRANSFORMERS BUNDLE ON SALE

NOW – LIMITED TIME ONLY!

 
Your favorite Autobot and Decepticon characters make their debut in a special, unique-to-MTGO Universes Beyond offering – the TRANSFORMERS Bundle! For $24.99, all 15 regular-style, non-foil cards in the set can become part of your Magic Online collection for use in Legacy, Vintage, Commander, and Freeform formats – Optimus Prime, Starscream, Megatron, and more. 
Each card in the Bundle features two modes between which a TRANSFORMERS character can appear – Bot Mode and Alt Mode. Both sides have powerful abilities, many of which cause the card to convert. The More Than Meets the Eye mechanic permits the card's controller to have it enter in Alt Mode for an alternate cost.  
Cards in the TRANSFORMERS Bundle will not be made available in Treasure Chests, and the Bundle is only available until January 31 at 9 a.m. PT – be sure you don't miss out! 
TRANSFORMERS, its Characters (Optimus Prime, Starscream, Megatron, etc.), Autobots, Decepticons, More Than Meets The Eye, and Robots in Disguise are trademarks of Hasbro and © TOMY  [used with permission].  
---
THE BROTHERS' WAR ON MAGIC ONLINE
Our latest set, The Brothers' War, has its events going live today! Check out the dedicated article to learn all about everything new with the release:
The Brothers' War boosters and Commander decks
Updates to the MTGO Store
The latest suite of avatars
---
MAGIC ONLINE FORMAT CHALLENGES EVERY WEEKEND
Format Challenges are the first step toward qualifying for Premier Play through your favorite Magic formats and provide excellent prizes for those looking to test their mettle in their favorite formats. Learn more about Premier Play qualification to get started today.
Magic Online's Format Challenges run once on Saturdays and once on Sundays for each Constructed format! On weekends featuring Showcase Challenge events, the Format Challenge that starts at either 6 a.m., 8 a.m., or 10 a.m. Pacific time is pre-empted by the Showcase Challenge; Format Challenges scheduled at other times remain in place.
NOTES:
Pauper and Vintage Challenges are never pre-empted.
Saturday Legacy Challenges require 32 players and give prizes to Top 32.
Sunday Legacy Challenges require 64 players and give prizes to Top 64.
32-Player Limited Challenge events are 6 rounds with no playoff
64-Player Limited Challenge events are 7 rounds with no playoff

Check out the Magic Online Format Challenges page for further event details.
---
PATCH NOTES - DECEMBER 14, 2022
Treasure Chest contents have been updated.

When multiple cards are discarded at once, the game will allow you to select the order those cards are placed in the graveyard.

Thran Vigil

will correctly trigger just once when a single card leaves the graveyard.

Lands will correctly be unable to be played when a colorless spell is on the stack and

Liberator, Urza's Battlethopter

is in play.

 

Demolition Field

will correctly allow its controller to search for a basic land even if the opponent declines.

A game reset will no longer occur if you try to cast an instant or sorcery from the graveyard with a Pay X life additional cost.
---
NEXT SCHEDULED DOWNTIME -  NOW JANUARY 26, 2023
After tomorrow's additional downtime, the next scheduled downtime is now planned for Thursday, January 26 beginning at 9 a.m. PT (17:00 UTC). This is for the implementation of Dominaria Remastered and Phyrexia: All Will Be One. Note that the latter's events have been pushed back one week – now slated to start February 7.