The Brothers' War: Magic Online Edition
Posted on Nov 08, 2022
As we approach the holidays, what better way to celebrate than a massive sibling rivalry unearthed from the depths of Dominaria's history? Magic Online presents The Brothers' War, a digital spectacle with events kicking off next Tuesday, November 15. 
The downtime to add this set to MTGO will take place tomorrow, November 9 at 9 a.m. Pacific time (16:00 UTC). Between that downtime and the start of events on the 15th: 
Constructed Leagues will be extended until the 15

th

, and reprints from The Brothers' War will become legal in appropriate formats starting at downtime tomorrow. Update 11/10: Due to an issue with commons and uncommons being released early via New Account and other kits, The Brothers' War legality now begins Tuesday 11/15 at 9 a.m. PT.
Treasure Chest contents will

not

be updated until the 15

th

around 10 a.m. Pacific Time

(18:00 UTC)

. Please watch

@MagicOnline

on Twitter for the precise moment the change is made.

 
Features of the upcoming couple months include some of the best new-player products MTGO has ever had, a full five weeks of Vintage Cube, and a special opportunity to bring your favorite TRANSFORMERS characters to Magic Online. 
Robots in Disguise
Your favorite Autobot and Decepticon characters make their debut in a special, unique-to-MTGO Universes Beyond offering – the TRANSFORMERS Bundle! For $24.99, all 15 regular-style, non-foil cards in the set can become part of your Magic Online collection for use in Legacy, Vintage, Commander, and Freeform formats – Optimus Prime, Starscream, Megatron, and more. 
Each card in the Bundle features two modes between which a TRANSFORMERS character can appear – Bot Mode and Alt Mode. Both sides have powerful abilities, many of which cause the card to convert. The More Than Meets the Eye mechanic permits the card's controller to have it enter in Alt Mode for an alternate cost.  
Cards in the TRANSFORMERS Bundle will not be made available in Treasure Chests, and the Bundle is only available until the release of Phyrexia: All Will Be One in January – be sure you don't miss out! 
TRANSFORMERS, its Characters (Optimus Prime, Starscream, Megatron, etc), Autobots, Decepticons, More Than Meets The Eye, and Robots in Disguise are trademarks of Hasbro and © TOMY [used with permission]. 
Store Updates
The virtual shelves of the MTGO Store will be getting a facelift with tomorrow's downtime to help pinpoint what you want to buy faster. 
Featured has the latest releases – everything new since the most recent set release, plus the omnipresent Event Tickets. The Brothers' War booster packs will take up residence here on November 15 at 10 a.m. Pacific time (18:00 UTC).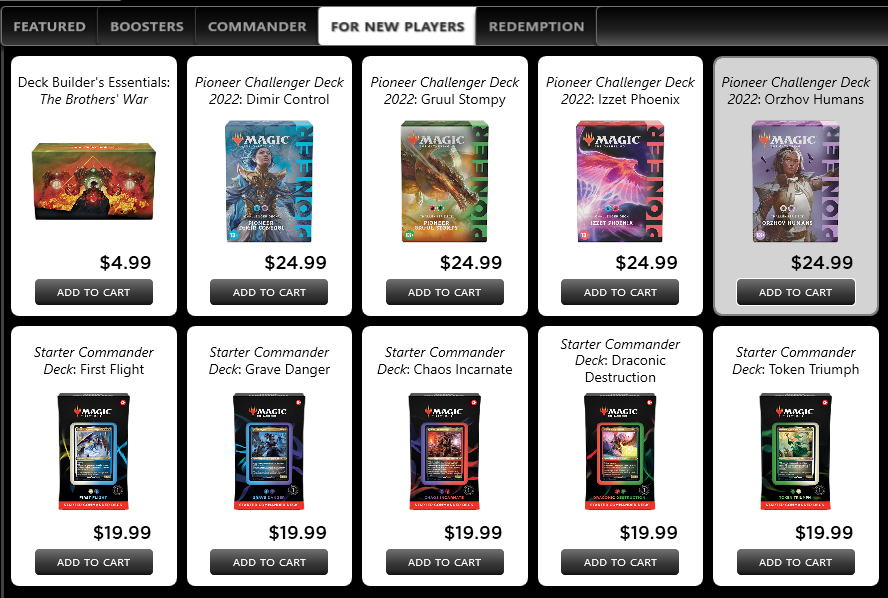 The For New Players tab will house the continuing series of Deck Builder's Essentials kits. It will also be the new home of our evergreen starter products: the four Pioneer Challenger Decks (available in the store following tomorrow's downtime, $24.99) and the five Starter Commander Decks (on sale the same day as in tabletop – December 2nd, $19.99). 
Commander is your home for the decks produced each new set going forward. The Brothers' War Commander features two decks – the Grixis/Maestros-aligned Mishra's Burnishing Banner and the Esper/Obscura-slanted Urza's Iron Alliance. Each deck is $29.99, and they hit the Store on November 15.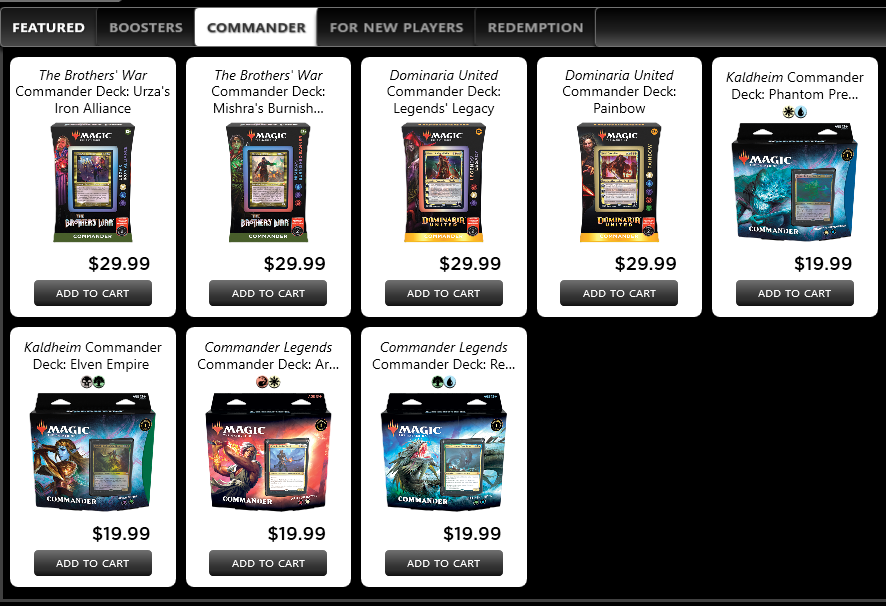 Boosters is exactly that – booster packs going back at least through Standard, plus popular favorites.  
Similarly, Redemption continues to host the Tokens needed to turn completed sets of digital cards into physical sets. Dominaria United redemption remains delayed but will start soon – watch the @MagicOnline Twitter account for live updates. Note that The Brothers' War redemption is due to begin after the holidays on Wednesday, January 4.  
A Prototypical Experience
What happens when two copies of a single card can have two very divergent sets of characteristics? A UI conundrum indeed. 
We solved part of it in the normal way – if you want to cast the card for its alternative cost, choose the bottom option in the menu after clicking the card. 
Here's how prototype cards look on the battlefield: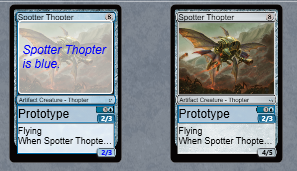 Note that a card having Prototype always has the current power/toughness in the lower-right corner, whether Prototype was used to cast it or not. This can be seen better with the Preview Pane turned on.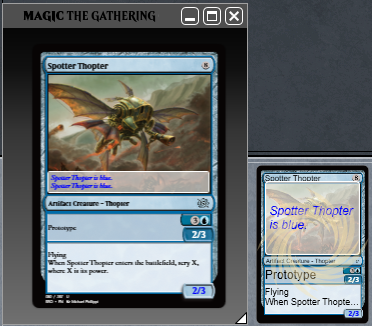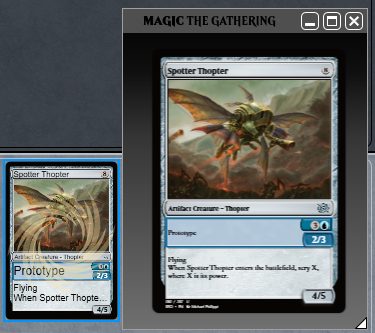 Event Updates
The data is clear – we have not been able to achieve critical mass for Standard, Pauper, or Vintage Preliminaries over a long period of time. Starting with tomorrow's downtime, we are replacing most of the Preliminaries in those three formats with more popular choices – Modern, Pioneer, and Limited. Vintage will retain one time slot on Fridays. The revised Preliminary schedule can be found here. 
Standard, Pauper, and Vintage will continue to be supported via other existing event types at their current levels. Additionally, we are restoring the Standard and Vintage Leagues' prize structures to match other Constructed Leagues – this will take effect next Tuesday when The Brothers' War is on-sale. 
Another data point we found is that a larger-than-expected audience tried out our first regular Best-of-One offering during its two-week trial last set. We found a decent spot with wait times – both to draft and to play matches. So we are going to try the experiment again – this time for three weeks. 
We currently see Best-of-One as an additive, strictly alternate-play experience. Best-of-Three has proven to be the preferred draft method over MTGO's 20 years, and we will continue to emphasize that play style into the future. 
BRO Best-of-One Draft League
Times: Starts November 15 at 10 a.m. PT (18:00 UTC); No New Entries December 7 at 10 a.m. PT (18:00 UTC); No New Matches December at 2 p.m. PT (22:00 UTC) 
Entry Options:  
12 Event Tickets

 

3

The Brothers' War

boosters

and 2 Event Tickets

 

120 Play Points

 
Structure: Draft, then play single-game matches until you reach either 7 wins or 3 losses. 
Prizes: 
| | |
| --- | --- |
| Wins  | Prizes  |
| 7  | 240 Play Points, 3 The Brothers' War boosters, and 2 Qualifier Points  |
| 6  | 150 Play Points, 2 The Brothers' War boosters, and 1 Qualifier Point  |
| 5  | 120 Play Points and 1 The Brothers' War booster  |
| 4  | 90 Play Points  |
| 3  | 60 Play Points  |
Treasure Chest Update
As a reminder, Treasure Chests will not update immediately after downtime. The change will take effect on November 15 around 10 a.m. PT. For full details on the changes to come (there are over 400 total), check out the Treasure Chest information page. 
Commander Backlog
All of the cards listed in the table below are joining MTGO with this release in the TC-Only slot.  
| | |
| --- | --- |
| Baldur's Gate (CLB)  | NEO Commander  |
| White Plume Adventurer  | Aerial Surveyor  |
| Black Market Connections  | Akki Battle Squad  |
| Green Slime  | Ascendant Acolyte  |
| Balor  | Collision of Realms  |
| Beckoning Will-o'-Wisp  | Concord with the Kami  |
| Bothersome Quasit  | Kami of Celebration  |
| Brainstealer Dragon  | Katsumasa, the Animator  |
| Death Kiss  | Kosei, Penitent Warlord  |
| Delayed Blast Fireball  | Myojin of Cryptic Dreams  |
| Eldritch Pact  | One with the Kami  |
| Guardian Naga  | Silkguard  |
| Guildsword Prowler  | Smoke Spirits' Aid  |
| Gut, True Soul Zealot  |    |
| Multiclass Baldric  | AFR Commander  |
| Psionic Ritual  | Midnight Pathlighter  |
| Sarevok's Tome  | Spawning Kraken  |
| Solemn Doomguide  | Tivash, Gloom Summoner  |
| Spectacular Showdown  |    |
| The Council of Four  | Older Sets  |
| Tlincalli Hunter  | Vindictive Lich  |
| Undercellar Myconid  | Fain, the Broker  |
| Unquenchable Fury  | Wedding Ring  |
| Seasoned Dungeoneer  |   |
The Curated slot is gaining extended-art and other promo cards from The Brothers' War, as well as a handful of other in-demand cards. We will do our Fast Follow update of the Treasure Chest on December 14. As always, updates will be in the Weekly Announcement Blog. 
The Brothers' War Avatars
As a reminder, once we come up from tomorrow's downtime, we are granting Prestige avatars from Dominaria United.  
Now let's look ahead to the new set. First up is the avatar included in the New Account Starter Kit and as part of Deck Builder's Essentials: The Brothers' War – it's Teething Wurmlet: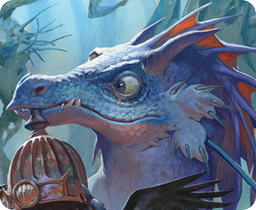 Next up are the seven Treasure Chest avatars available only during this set's run: 
Ashnod, Flesh Mechanist

Evangel of Synthesis

Goblin Blast-Runner

Powerstone Engineer

Queen Kayla bin-Kroog

Tocasia, Dig Site Mentor

Yotian Frontliner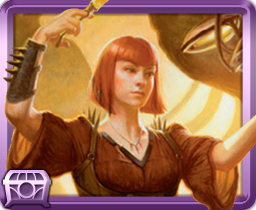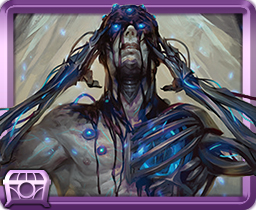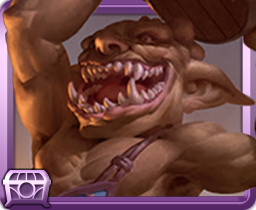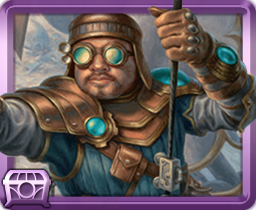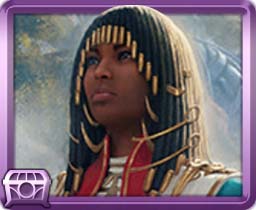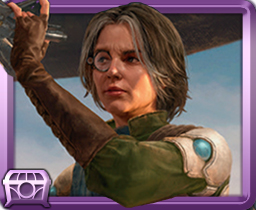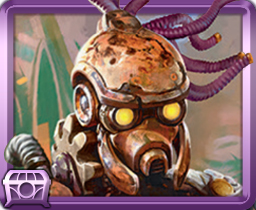 Lastly, we will dole out some Prestige! As usual, you get five points for each Competitive trophy you earn in Leagues and one for each Friendly trophy. At the end of the season, you'll earn every avatar for which you qualify: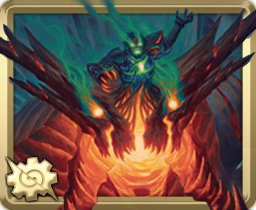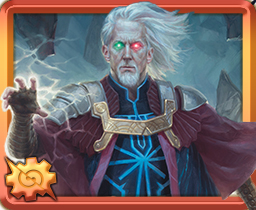 Earning at least five points gets you the uncommon Titania, Gaea Incarnate Prestige avatar.  
Earning at least 20 points nabs you the rare Mishra, Lost to Phyrexia Prestige avatar.  
Earning 40 points or more awards you with the mythic rare Urza, Planeswalker Prestige avatar. 
Alternate Play Schedule
Here's a look at the schedule of events coming up between now and Phyrexia: All Will Be One. All of these Alternate Play events are Phantom – cards won't be added to players' collections. 
November 15-29

– None –

The Brothers' War

is the star attraction.

 
November 30-December 6

– A return to where the Phyrexian takeover was first completed, it's

Scars of Mirrodin

Block Flashback Draft – also featuring

Mirrodin Beseiged

and

New Phyrexia.

 

December 7-13

–

Four words:

Supreme. Pioneer. Chaos. Draft.

Things are gonna get weird!

The Brother's War

represents the 36

th

non-Core expansion in Pioneer. So 36 packs are in the Grab Bag – you get one pack at random, select 2 cards from it, throw the rest of the pack away … and do that 17 more times … with a different set each time! This will be quite the extravagant experiment.

 

December 14-20

– Welcome back to the jungle – it's

Rivals of Ixalan-Ixalan

Flashback Draft.

 

December 21-January 24

–

Vintage Cube

makes its annual holiday return – this time for a full five weeks! As usual, there will be a Draft league and a single-elimination Draft queue. This is one of the formats that will test competitors in the Season 3 MOCS Showcase on January 21.

 

January 25-30 –

We are still considering our options for the last few days prior to the new set – stay tuned!

 
Entry options for Alternate Play Leagues (and single-elimination queues, when available) are 10 Event Tickets or 100 Play Points 
Odds and Ends
The Brothers' War

will be redeemable and its Redemption Tokens are scheduled to go on-sale on January 4, after our team's holiday break. Stay tuned to the Weekly Announcement Blog at

MTGO.com

for details.

 
We'll see you on the battlefield! 
The Magic Online Team