Magic Online Weekly Announcements, March 7, 2023
Posted on Mar 07, 2023
Community Links: Forums - Discord - Twitter - Facebook - Instagram
---
BANNED AND RESTRICTED UPDATE
Yesterday, we implemented bans in the Legacy format announced here for White Plume Adventurer and Expressive Iteration. Per our normal policy, players who had those cards in League decks at the time were refunded their entry and given prizes earned up to that point.
---
TREASURE CHEST UPDATES TOMORROW
As has become tradition, we are updating the contents of Treasure Chests about a month after a new set's release. We will announce the exact timing of the update tomorrow morning on Discord and Twitter (links at the top) - it should be a bit after 10 a.m. PT (18:00 UTC)
The change list is live now – click the link at the top of the Blog. The biggest changes are:
The TC-Only slot has again been removed.
Curated slot ratios have changed.
The Borderless Praetors from Phyrexia: All Will Be One are now available via Treasure Chests.
At Studio X's request, the MTGO team implemented Undermountain Adventurer and Ravenloft Adventurer as possible substitutes for the just-banned White Plume Adventurer. Those cards appear at an elevated rate in Treasure Chests for the next month-plus until the March of the Machine release.
---
MARCH = MODERN HORIZONS MADNESS ON MTGO!
We're celebrating all things across MTGO's Horizons this month! Our two-week Flashback Draft League of the original Modern Horizons begins tomorrow at 10 a.m. PT and runs until March 22. The regular entry options of 10 Event Tickets or 100 Play Points apply.
Following that will be Modern Horizons 2 in both Keeper and Phantom Draft Leagues. More details on that will be in this space in a couple weeks – enjoy!
---
TIME SPIRAL REMASTERED DRAFT ENDS TOMORROW!
If you still have matches remaining in the Time Spiral Remastered Draft League, or want to take one more spin through it, you have until 10 a.m. PT tomorrow.
Note that Time Spiral Remastered boosters will leave the MTGO Store soon after the League ends.
---
STANDARD CHALLENGES NOW 64-PLAYER STARTING THIS WEEKEND
By popular demand, we have changed the Standard Challenge events to use the Large (64-player) prize structure starting on Saturday. We will keep it at this level until we see a weekend where it doesn't fire.
---
MOCS SHOWCASE CHALLENGES THIS WEEKEND
It's the third and final round of Showcase Challenges feeding Season 1's Showcase Qualifiers in a few weeks.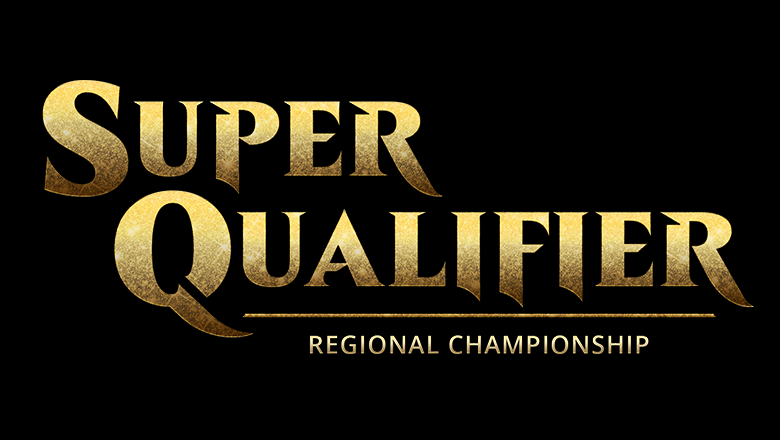 It takes 40 Season 1 Qualifier Points to enter a Showcase Challenge. The Top 8 finishers in each event earn a Championship Entry Token for the event's format plus earn Leaderboard Points toward an At-Large berth in the next Showcase! Here are the dates and times for the next group: 
| DATE | TIME (PT) | TIME (UTC) | EVENT | FORMAT |
| --- | --- | --- | --- | --- |
| Saturday, March 11, 2023 | 8:00 a.m. | 16:00 | Modern Showcase Challenge | Modern |
| Sunday, March 12, 2023 | 6:00 a.m. | 14:00 | Pioneer Showcase Challenge | Pioneer |
Click the Premier Play Information link at the top of this Blog for full details. For more details on tabletop Regional Championships, visit magic.gg. 
---
ALTERNATE PLAY SCHEDULE
Here's a look at the schedule of events coming up between now and March of the Machine. Each description mentions whether or not the Draft is Phantom – cards won't be added to players' collections in Phantom events. All event transitions are at 10 a.m. PT.
March 8-22 – Mid-March = Modern Horizons Madness! We'll kick it off with the original Modern Horizons Flashback (Phantom only) for two weeks …
March 22-April 5 - … then it's two weeks of Modern Horizons 2! (Keeper & Phantom Draft options)
April 5-12 – By popular demand, we will bring back Dominaria Remastered for one week as a Flashback (Phantom only)
April 12 - MOM Release – Still thinking this one through...getting some promising ideas brewing!
Looking a bit further ahead for you Cube aficionados, the plan for upcoming Cubes is as follows:
May 3-10 – With MagicCon Minneapolis  on the tabletop schedule, Magic 30 Cube returns for another go-around.
May 10-24 – Vintage Cube returns for a two-week session in support of the MOCS Showcase on May 20.
---
PHYREXIA: ALL WILL BE ONE ON MTGO
The latest Standard-legal expansion, Phyrexia: All Will Be One, is now available in the MTGO Store. Check out this article for updates on the following:
MTGO's Art Bundles, available for a limited time in the Store
Event schedules and improvements on how they are displayed in the Play Lobby
Magic Online Player Rewards
Alternate Play
The latest suite of Avatars
---
REDEMPTION UPDATE
Redemption Tokens for Phyrexia: All Will Be One will go on sale tomorrow at 10 a.m. PT.
The Brothers' War and Dominaria United are still available in the MTGO Store. The Dominaria United Tokens are down to 10 percent of original stock for Standard and 15 percent for Premium. The Brothers' War is about half-gone – when supplies run out, they are gone for good!
For more details on the redemption program, click here.
---
MAGIC ONLINE FORMAT CHALLENGES EVERY WEEKEND
Format Challenges are the first step toward qualifying for Premier Play through your favorite Magic formats and provide excellent prizes for those looking to test their mettle in their favorite formats. Learn more about Premier Play qualification to get started today.
Magic Online's Format Challenges run as shown on the schedule below.
On weekends featuring Showcase Challenge events, the Format Challenge that starts at either 6 a.m., 8 a.m., or 10 a.m. Pacific time is pre-empted by the Showcase Challenge; Format Challenges scheduled at other times remain in place.
NOTES:
CONSTRUCTED
In MOCS Season 1, Pauper and Standard Challenges are never pre-empted.
32-Player events require 32 players to fire and give prizes to the Top 32.

Pauper and Vintage Challenges are always 32-Player tournaments.

All other events listed require 64 players to fire and give prizes to the Top 64.
LIMITED
32-Player Limited Challenge events are 6 rounds with no playoff.
64-Player Limited Challenge events are 7 rounds with no playoff.
Check out the Magic Online Format Challenges page for further event details.
---
PATCH NOTES – MARCH 8, 2023
Undermountain Adventurer and Ravenloft Adventurer have been added to the game and appear in Treasure Chests.
If a token is bounced to a player's hand, the game will correctly not allow that token to be chosen for a discard effect.
Blast-Furnace Hellkite will be able to be added to decks without causing the game to crash.
Legions to Ashes will correctly exile all tokens the opponent controls with the same name as its target.
Phyrexian Espionage will correctly only force a discard when kicked.
Storm Entity will correctly not count itself when determining the number of counters it gets.
Rona's Vortex will correctly disallow targeting your own permanents if kicked.
Mizzix's Mastery will correctly function if it's not overloaded.
Hidden Strings will resolve properly if the controller chooses No to either optional effect.
---
NEXT SCHEDULED DOWNTIME – APRIL 5, 6 A.M. TO NOON PT
The next scheduled downtime is planned for Wednesday, April 5 beginning at 6 a.m. PT (13:00 UTC). This is slated to last longer than usual – up to six hours – due to changes needed in our internal infrastructure.