Magic Online Weekly Announcements, March 28, 2023
Posted on Mar 28, 2023
MTGO Community Links: Forums - Discord - Twitter - Facebook - Instagram
---
THE LEAD
MOCS Season 1 Postseason Continues This Weekend
It's time once again to qualify players for the next Magic Online Champions Showcase on May 20th! This weekend it's Vintage and Legacy – Top 8 finishers from Showcase Challenges and 5-win players from Last Chance events will battle until one remains as this season's Showcase Champion for that format.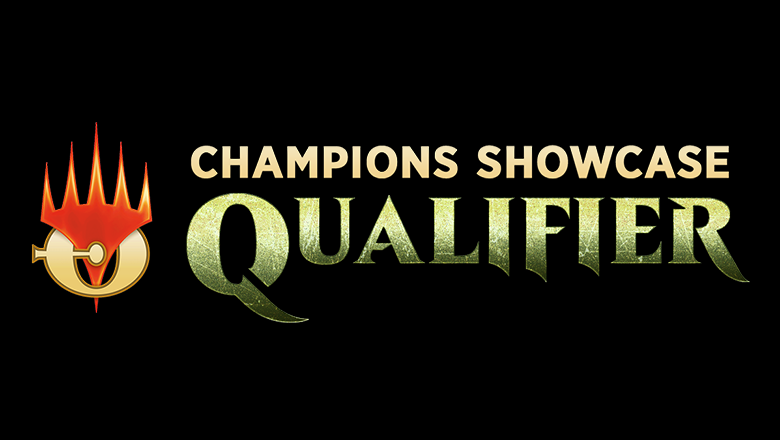 In addition to reaching the Champions Showcase (with its $70,000 prize pool and two Worlds invitations), the winner of each Showcase Qualifier is invited to Pro Tour Barcelona in July plus the Regional Championship round feeding that event in May-June. Leaderboard Points are also on the line as players seek one of two At-Large invites at the end of the postseason.
2023 SEASON 1 POSTSEASON EVENTS
| DATE | TIME (PT) | TIME (UTC) | EVENT |
| --- | --- | --- | --- |
| Saturday, April 1 | 10:00 a.m. | 17:00 | Vintage Showcase Qualifier |
| Sunday, April 2 | 8:00 a.m. | 15:00 | Legacy Showcase Qualifier |
| Saturday, April 8 | 7:00 a.m. | 14:00 | MOCS Showcase Open |
| Saturday, April 9 | 7:00 a.m. | 14:00 | MOCS Showcase Open |
If you did not reach the Showcase Qualifier stage, your chance to reach the Showcase will be the weekend of April 8-9 in the Showcase Opens – events featuring Phyrexia: All Will Be One Limited where the winner earns a Showcase invitation.
For more information on MTGO Premier Play, click the link at the top of the Blog.
---
ALTERNATE PLAY
Modern Horizons 2 Draft Leagues Continue
We're celebrating all things across MTGO's Horizons this month! To close things out, we're bringing back Modern Horizons 2 for two weeks of draft madness … sometimes even drafting a deck with madness!
As usual with this set, we will offer both Keeper and Phantom Leagues. Both start at 10 a.m. PT (17:00 UTC) tomorrow and run until the early downtime on Wednesday, April 5 – no new matches after midnight PT (7:00 UTC) that day. The regular entry options for MH2 Draft apply, that is:
Keeper – 25 Event Tickets, 250 Play Points, or 3 Modern Horizons 2 boosters & 4 Event Tickets
Phantom – 10 Event Tickets or 100 Play Points
---
Alternate Play Schedule
Here's a look at the schedule of events coming up between now and March of the Machine. Each description mentions whether or not the Draft is Phantom – cards won't be added to players' collections in Phantom events. All event transitions are at 10 a.m. PT.
April 5-12 – By popular demand, we will bring back Dominaria Remastered for one week as a Flashback (Phantom only)
April 12-MOM Release – We were going to do Scars of Mirrodin Block Flashback Draft, but we realized it was just run back in November. So instead we are going to experiment with a cheaper version of Supreme Draft featuring The Brother's War! More details next week
Looking a bit further ahead for you Cube aficionados, the plan for upcoming Cubes is as follows:
May 3-10 – With MagicCon Minneapolis on the tabletop schedule, Magic 30 Cube returns for another go-around.
May 10-24 – Vintage Cube returns for a two-week session in support of the MOCS Showcase on May 20.
---
PREMIER PLAY
MOCS Season 2 & Qualifier Schedule
We have updated the Event Calendar on the Premier Play page (click link at top of Blog) with the schedule for MOCS Season 2. Due to the timing of our summer releases and Pro Tour Barcelona, MOCS Season 2 is a bit more compressed than normal:
QP earning lasts until July 5
The Postseason follows July 8-23
The Showcase is on August 26
Also appearing on the Calendar are the first batch of Qualifiers and Super Qualifiers that feed the Regional Championships for 2023-24 Cycle 1 held late this year. For now, only those events taking Season 2 QPs as entry option appear on the Calendar. MTGO's RCQ round for this Cycle lasts until August (a bit longer than normal), so we'll post more events feeding it at a later date.
---
WEEKLY UPDATES
Phyrexia: All Will Be One on MTGO
The latest Standard-legal expansion, Phyrexia: All Will Be One, is now available in the MTGO Store. Check out this article for updates on the following:
MTGO's Art Bundles, available for a limited time in the Store
Event schedules and improvements on how they are displayed in the Play Lobby
Magic Online Player Rewards
The latest suite of Avatars
---
Redemption Update
Redemption Tokens for Phyrexia: All Will Be One are now on sale in the MTGO Store.
The Brothers' War and Dominaria United are still available in the MTGO Store. The Dominaria United Tokens are down to 10 percent of original stock for Standard and 15 percent for Premium. The Brothers' War is about half-gone – when supplies run out, they are gone for good!
For more details on the redemption program, click here.
---
Magic Online Format Challenges Every Weekend
Format Challenges are the first step toward qualifying for Premier Play through your favorite Magic formats and provide excellent prizes for those looking to test their mettle in their favorite formats. Learn more about Premier Play qualification to get started today.
Magic Online's Format Challenges run as shown on the schedule below.
On weekends featuring Showcase Challenge events, the Format Challenge that starts at either 6 a.m., 8 a.m., or 10 a.m. Pacific time is pre-empted by the Showcase Challenge; Format Challenges scheduled at other times remain in place.
NOTES:
CONSTRUCTED
In MOCS Season 2, Vintage and Standard Challenges are never pre-empted
32-Player events require 32 players to fire and give prizes to the Top 32.

Pauper and Vintage Challenges are always 32-Player tournaments.

All other events listed require 64 players to fire and give prizes to the Top 64.
LIMITED
32-Player Limited Challenge events are 6 rounds with no playoff
64-Player Limited Challenge events are 7 rounds with no playoff
Check out the Magic Online Format Challenges page for further event details.
---
Patch Notes - March 29, 2023
Promo cards with Eighth Edition frames will correctly appear in those frames instead of M15 frames.
---
Next Scheduled Downtime - April 5, 2023 - 6:00 a.m. to Noon PT
The next scheduled downtime is planned for Wednesday, April 5 beginning at 6 a.m. PT (13:00 UTC). This is slated to last longer than usual – up to six hours – due to changes needed in our internal infrastructure.
---