Magic Online Weekly Announcements, March 14, 2023
Posted on Mar 14, 2023
MTGO Community Links: Forums - Discord - Twitter - Facebook - Instagram
---
THE LEAD
Additional Step to Fight Win-Trading
Magic Online is an incredible game that's been enjoyed by many players for years. However, like many online games, it has faced many issues with bad actors who try to game the system. One of the most pernicious problems has been "win-trading," where players create multiple accounts and use them to unfairly win prizes in a league.
We've tried various solutions to combat win-trading, but unfortunately, none have been proven to solve the issue for good. Redistributing the prizes to make first place less lucrative has resulted in unhappy customers, and technical solutions have either been insufficient or have been circumvented by the win-traders. So, we are taking another step towards reducing the instances of win trading in our smaller Leagues.
The main vector that bad actors have used to conduct win-trading has been to create a handful of new accounts, then purchase the Account Upgrade Kit (AUK) for $4.99 each. Each AUK included 100 Play Points - enough to directly enter a regular Constructed League. The amount of extra value the Kit provided – combined with tactics to ensure matching up against their own accounts – led to enough prize profit to feed the win-trading cycle.
Therefore, we are reducing the amount of Play Points available in the AUK from 100 to 60 starting today.
The ultimate goal is to improve the experience for legitimate League competitors. This has no actual effect on existing players (you have likely already made that one-time purchase), but it should undercut the profit motive enough for bad actors. The team will continue to monitor this closely and you can provide feedback on our social channels (especially Discord).
Now, we understand that based on current event structures however, taking this action would make it harder for actual new players to have an on-ramp to play in paid Events.
---
Phantom Sealed Returns Tomorrow
To mitigate the AUK changes, we are re-introducing Phantom Sealed as an occasional event offering available to both new and existing players.
The Phyrexia: All Will Be One Phantom Sealed League begins tomorrow at 10 a.m. PT (17:00 UTC) and will run until March of the Machine debuts on April 18. Like our previous offerings, Phantom Sealed will start up approximately three weeks after the release of a draftable Standard-legal expansion.
Prizes for this 3-match League are 30 Play Points per match win with a Friendly Trophy added for players who go 3-0 in a course.
---
ALTERNATE PLAY
March = Modern Horizons Madness on MTGO!
We're celebrating all things across MTGO's Horizons this month! Our two-week Flashback Draft League of the original Modern Horizons continues until next Wednesday, March 22 at 10 a.m. PT. The regular entry options of 10 Event Tickets or 100 Play Points apply.
Following that will be Modern Horizons 2 in both Keeper and Phantom Draft Leagues. More details on that will be in this space next week – enjoy!
---
Alternate Play Schedule
Here's a look at the schedule of events coming up between now and March of the Machine. Each description mentions whether or not the Draft is Phantom – cards won't be added to players' collections in Phantom events. All event transitions are at 10 a.m. PT.
Now through March 22 – Mid-March = Modern Horizons Madness! We'll kick it off with the original Modern Horizons Flashback (Phantom only) for two weeks …
March 22-April 5 - … then it's two weeks of Modern Horizons 2! (Keeper & Phantom Draft options)
April 5-12 – By popular demand, we will bring back Dominaria Remastered for one week as a Flashback (Phantom only)
April 12-MOM Release – Still thinking this one through … getting some promising ideas brewing!
Looking a bit further ahead for you Cube aficionados, the plan for upcoming Cubes is as follows:
May 3-10 – With MagicCon Minneapolis on the tabletop schedule, Magic 30 Cube returns for another go-around.
May 10-24 – Vintage Cube returns for a two-week session in support of the MOCS Showcase on May 20.
---
PREMIER PLAY
MOCS Season 1 Ending Soon!
It is close to that time again – if you have at least 40 Season 1 Qualifier Points, be sure to participate in one of these events before those QPs expire.
This weekend: Vintage and Legacy Showcase Challenges
Next Sunday-Wednesday: Modern, Pioneer, Legacy, and Vintage Last Chance Events

LCEs require 30 Event Tickets or 300 Play Points in addition to 40 QPs
Additional Vintage LCEs will be added to the schedule – more details below
Season 1 Qualifier Points will be cleared from accounts on or after March 22. Click the Premier Play Information link at the top of this Blog for full details.
---
Last Four Cycle 3 Regional Championship Invites At Stake Friday
Your final opportunity to earn an invitation to tabletop's Regional Championship Cycle 3 comes up in the Limited Super Qualifier – this Friday, March 17 at 7 a.m. PT (14:00 UTC).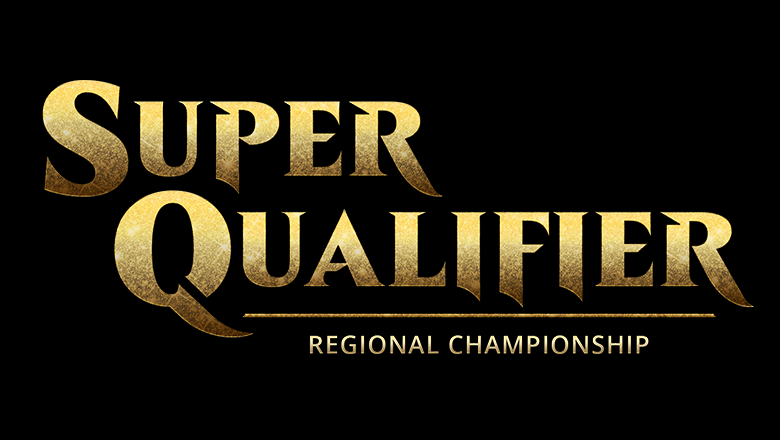 Each Super Qualifier's entry options are 40 Event Tickets, 400 Play Points, or 40 MOCS Season 1 Qualifier Points. The Top 4 finishers earn seats at the second Regional Championship of 2023 serving their country of residence (held in late spring). Prizes pay out to the Top 128!
Click the Premier Play Information link at the top of this Blog for full details. For more details on tabletop Regional Championships, visit magic.gg.
---
MOCS Showcase Challenge Events This Weekend
The last Showcase Challenges feeding Season 1's Showcase Qualifiers take place this weekend!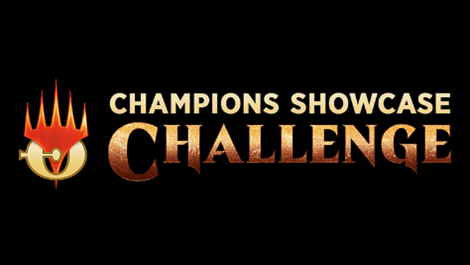 It takes 40 Season 1 Qualifier Points to enter a Showcase Challenge. The Top 8 finishers in each event earn a Championship Entry Token for the event's format plus earn Leaderboard Points toward an At-Large berth in the next Showcase! Here are the dates and times for the next group:
| DATE | TIME (PT) | TIME (UTC) | EVENT | FORMAT |
| --- | --- | --- | --- | --- |
| Saturday, March 18, 2023 | 10:00 a.m. | 17:00 | Vintage Showcase Challenge | Vintage |
| Sunday, March 19, 2023 | 8:00 a.m. | 15:00 | Legacy Showcase Challenge | Legacy |
For more information on these events, click the Premier Play Information link at the top of the Blog.
---
MOCS Last Chance Events Start Sunday
Did you fall just short of a Top 8 Showcase Challenge finish? Did you scrape together that 39th and 40th Qualifier Point at the last second? If so, your ticket to the upcoming Showcase Qualifiers could be earned in a Last Chance Event!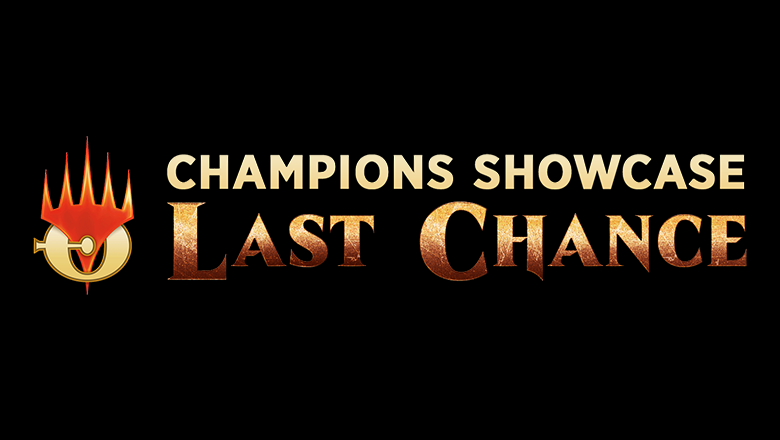 Starting Sunday afternoon Pacific time, all Preliminaries in Modern, Legacy, Vintage, and Pioneer convert to Last Chance Events. In addition, extra Vintage Showcase Challenges will be sprinkled across the schedule. Finish with a 5-0 record in that event to earn an Entry Token to that format's Showcase Qualifier.
Entry options require both 40 Qualifier Points plus either 30 Event Tickets or 300 Play Points.
Here's the schedule of Last Chance Events this round:
| DAY | TIME (PT) | TIME (UTC) | FORMAT |
| --- | --- | --- | --- |
| Sunday | 3:00 p.m. | 22:00 | Vintage |
| Monday | Midnight and 7:00 p.m. | 07:00 and 02:00* | Pioneer |
| Monday | 7:00 a.m. and 3:00 p.m. | 14:00 and 22:00 | Modern |
| Monday | 11:00 a.m. | 18:00 | Legacy |
| Monday | 5:00 p.m. | Midnight* | Vintage |
| Tuesday | 3:00 a.m. and 11:00 a.m. | 10:00 and 18:00 | Modern |
| Tuesday | 5:00 a.m. and 1:00 p.m. | Noon and 20:00 | Vintage |
| Tuesday | 7:00 a.m. and 3:00 p.m. | 14:00 and 22:00 | Pioneer |
| Tuesday | 7:00 p.m. | 02:00* | Legacy |
| Wednesday | 3:00 a.m. | 10:00 | Legacy |
*indicates next day
Last Chance Events pre-empt Preliminaries of the same format normally scheduled at those times.
Click the Premier Play Information link at the top of this Blog for full Last Chance Event details.
---
2023 MOCS Season 2 Initial Info
The full Season 2 schedule will be published in the next couple of weeks – there are still some details to be worked out, but we want to let you know the first two events that will accept Season 2 Qualifier Points will be:
Pauper Qualifier on Saturday, April 15th at 7 a.m. PT (14:00 UTC)
Vintage Qualifier on Sunday, April 16th at 7 a.m. PT
---
EVENT NEWS
Modern Challenge 32 Converts to 64-Player This Weekend
Our most recent additions to the weekly schedule have proven popular. Starting this weekend, the Modern Challenge 32 events on Friday and Saturday evenings Pacific time are being upgraded to 64-player events. Like Legacy and Standard before, we'll monitor attendance and scale back down if necessary.
---
WEEKLY UPDATES
Phyrexia: All Will Be One on MTGO
The latest Standard-legal expansion, Phyrexia: All Will Be One, is now available in the MTGO Store. Check out this article for updates on the following:
MTGO's Art Bundles, available for a limited time in the Store
Event schedules and improvements on how they are displayed in the Play Lobby
Magic Online Player Rewards
The latest suite of Avatars
---
Redemption Update
Redemption Tokens for Phyrexia: All Will Be One are now on sale in the MTGO Store.
The Brothers' War and Dominaria United are still available in the MTGO Store. The Dominaria United Tokens are down to 10 percent of original stock for Standard and 15 percent for Premium. The Brothers' War is about half-gone – when supplies run out, they are gone for good!
For more details on the redemption program, click here.
---
Magic Online Format Challenges Every Weekend
Format Challenges are the first step toward qualifying for Premier Play through your favorite Magic formats and provide excellent prizes for those looking to test their mettle in their favorite formats. Learn more about Premier Play qualification to get started today.
Magic Online's Format Challenges run as shown on the schedule below.
On weekends featuring Showcase Challenge events, the Format Challenge that starts at either 6 a.m., 8 a.m., or 10 a.m. Pacific time is pre-empted by the Showcase Challenge; Format Challenges scheduled at other times remain in place.
NOTES:
CONSTRUCTED
In MOCS Season 1, Pauper and Standard Challenges are never pre-empted
32-Player events require 32 players to fire and give prizes to the Top 32.

Pauper and Vintage Challenges are always 32-Player tournaments.

All other events listed require 64 players to fire and give prizes to the Top 64.
LIMITED
32-Player Limited Challenge events are 6 rounds with no playoff
64-Player Limited Challenge events are 7 rounds with no playoff
Check out the Magic Online Format Challenges page for further event details.
---
Patch Notes - March 15, 2023
Permanents that phase out in response to being targeted by a spell or ability (usually gaining counters) will correctly be unaffected.

Detention Sphere will no longer cause the game to self-reset.
---
Next Scheduled Downtime - April 5, 2023 - 6:00 a.m. to Noon PT
The next scheduled downtime is planned for Wednesday, April 5 beginning at 6 a.m. PT (13:00 UTC). This is slated to last longer than usual – up to six hours – due to changes needed in our internal infrastructure.
---