Magic Online Weekly Announcements, February 28, 2023
Posted on Feb 23, 2023
Community Links: Forums - Discord - Twitter - Facebook - Instagram
---
Players have been understandably expressing concern about account security in light of account-theft reports on social media.
Two-factor authentication for MTGO is in active development, but in the meantime, please remember:
Players with a strong MTGO-only password that they have never shared or exposed aren't targets of account theft—having such a password should be part of every player's account security.
Until we can deploy two-factor authentication, awareness of how passwords are stolen is a player's best defense against account theft. Here are some critical mistakes to avoid:
Password Re-Use: There have been no Magic Online data breaches under Daybreak, but a data breach or bad actors on a website where you have re-used your Magic Online password can lead to bad actors trying the password elsewhere. Never re-use your Magic Online password or one similar to it.
Password Sharing: Whether given intentionally to friends or unintentionally to phishing and social engineering efforts, sharing your password with any person or entity puts your account at serious risk of theft.
Password Strength: Accounts with passwords that are guessable, short, or overly simple are at greater risk of theft. Make your password strong!
Password strength and care are the common threads here. Change your MTGO password today to a unique, complex alternative and never give it to anyone or enter it in anything other than our login screen or Help site. Players who do reduce their risk of account theft to near zero.
Should you suspect your account has been compromised, you can log into help.mtgo.com to file a Customer Service ticket. If you are locked out of the account due to a compromise in progress, you should create a brand-new MTGO account and then log into the Help site with those credentials. Contacting us via social media can help, but that generally isn't quick enough to stop an event in progress.
---
TIME SPIRAL REMASTERED DRAFT STARTS TOMORROW!
Next up on the Alternate Play train – a trip back further into Dominaria's past (and alternate past, and future … weird) - it's Time Spiral Remastered! 

Entry Options are 12 Event Tickets, 120 Play Points, or 3 boosters + 2 Event Tickets. Note that Time Spiral Remastered boosters will leave the MTGO Store soon after the League ends on March 8th at 10:00 a.m. Pacific time (18:00 UTC).
---
KAMIGAWA: NEON DYNASTY DRAFT ENDS TOMORROW
Our first return to one of our most popular recent sets, Kamigawa: Neon Dynasty, is coming to a close. Be sure to get your last matches in before the League closes tomorrow at 10 a.m. PT. 
---
TWELVE REGIONAL CHAMPIONSHIP INVITES AT STAKE THIS WEEKEND
Your next opportunities to earn an invitation to tabletop's Regional Championship Cycle 3 come up in a trio of Super Qualifiers this weekend.
Limited Super Qualifier – Saturday, March 4 at 7 a.m. PT (14:00 UTC)
Limited Super Qualifier – Sunday, March 5 at 1 a.m. PT (9:00 UTC)

Both events feature Phyrexia: All Will Be One

Modern Super Qualifier – Sunday, March 5 at 12 noon PT (20:00 UTC)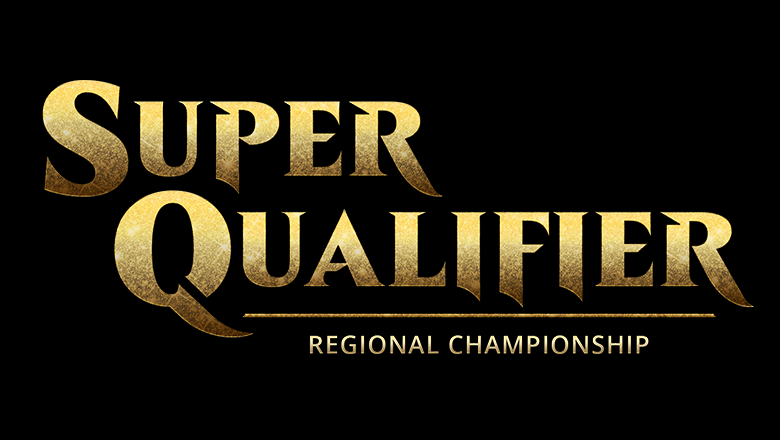 Each Super Qualifier's entry options are 40 Event Tickets, 400 Play Points, or 40 MOCS Season 1 Qualifier Points. The Top 4 finishers earn seats at the second Regional Championship of 2023 serving their country of residence (held in late spring). Prizes pay out to the Top 128!
Click the Premier Play Information link at the top of this Blog for full details. For more details on tabletop Regional Championships, visit magic.gg. 
---
ALTERNATE PLAY SCHEDULE
Here's a look at the schedule of events coming up between now and March of the Machine. Each description mentions whether or not the Draft is Phantom – cards won't be added to players' collections in Phantom events. All event transitions are at 10 a.m. PT.
March 8-22 – Mid-March = Modern Horizons Madness! We'll kick it off with the original Modern Horizons Flashback (Phantom only) for two weeks …
March 22-April 5 - … then it's two weeks of Modern Horizons 2! (Keeper & Phantom Draft options)
April 5-12 – By popular demand, we will bring back Dominaria Remastered for one week as a Flashback (Phantom only)
April 12 - MOM Release – Still thinking this one through...getting some promising ideas brewing!
Looking a bit further ahead for you Cube aficionados, the plan for upcoming Cubes is as follows:
May 3-10 – With MagicCon Minneapolis  on the tabletop schedule, Magic 30 Cube returns for another go-around.
May 10-24 – Vintage Cube returns for a two-week session in support of the MOCS Showcase on May 20.
---
PHYREXIA: ALL WILL BE ONE ON MTGO
The latest Standard-legal expansion, Phyrexia: All Will Be One, is now available in the MTGO Store. Check out this article for updates on the following:
MTGO's Art Bundles, available for a limited time in the Store
Event schedules and improvements on how they are displayed in the Play Lobby
Magic Online Player Rewards
Alternate Play
The latest suite of Avatars
---
REDEMPTION UPDATE
Redemption Tokens for The Brothers' War and Dominaria United are now on sale in the MTGO Store. The Dominaria United Tokens are getting quite low and The Brothers' War is about half-gone – when supplies run out, they are gone for good!
Phyrexia: All Will Be One Redemption Tokens are slated to go on-sale on Wednesday, March 8.
For more details on the redemption program, click here.
---
MAGIC ONLINE FORMAT CHALLENGES EVERY WEEKEND
Format Challenges are the first step toward qualifying for Premier Play through your favorite Magic formats and provide excellent prizes for those looking to test their mettle in their favorite formats. Learn more about Premier Play qualification to get started today.
Magic Online's Format Challenges run as shown on the schedule below.
On weekends featuring Showcase Challenge events, the Format Challenge that starts at either 6 a.m., 8 a.m., or 10 a.m. Pacific time is pre-empted by the Showcase Challenge; Format Challenges scheduled at other times remain in place.
NOTES:
CONSTRUCTED
In MOCS Season 1, Pauper and Standard Challenges are never pre-empted.
32-Player events require 32 players to fire and give prizes to the Top 32.

Pauper, Vintage, and Standard Challenges are always 32-Player tournaments.

All other events listed require 64 players to fire and give prizes to the Top 64.
LIMITED
32-Player Limited Challenge events are 6 rounds with no playoff.
64-Player Limited Challenge events are 7 rounds with no playoff.
Check out the Magic Online Format Challenges page for further event details.
---
PATCH NOTES – MARCH 1, 2023
Mana from Jeweled Lotus will correctly be spendable on casting Commanders and paying the Commander tax.
Jinxed Choker and Plague Boiler will no longer continuously ask to add or remove a counter - halting game progress.
---
NEXT SCHEDULED DOWNTIME – APRIL 5, 6 A.M. TO NOON PT
The next scheduled downtime is planned for Wednesday, April 5 beginning at 6 a.m. PT (13:00 UTC). This is slated to last longer than usual – up to six hours – due to changes needed in our internal infrastructure.