Holidays 2022 on Magic Online
Posted on Dec 14, 2022
After a momentous year in our game's history, the closing weeks of 2022 feature some wonderful play opportunities.  
There's a lot on deck: the Vintage Cube returns for a full 5 weeks, over two dozen invitations to the next Regional Championship are up for grabs, and the All-Access Mythic Event Token is back in the Magic Online store.



Join Our Community
Be sure to check out the new MTGO Discord channel! The Discord features lots of off-topic chats to get you know your fellow gamers, plus rooms for each major MTGO format to delve into metagames and new strategies.
Want to let us know about gameplay issues or reach our suggestion box? Link to our Forums where you can upvote other players' reports and ideas - this help our developers understand which issues are most urgent to our fans.
---
10 Years of Vintage Cube 
We have been celebrating a lot of anniversaries with Magic: The Gathering and Magic Online this year. Another unique-to-MTGO staple is celebrating a landmark birthday. Originally starting out as Holiday Cube in 2012, Vintage Cube celebrates 10 years this month.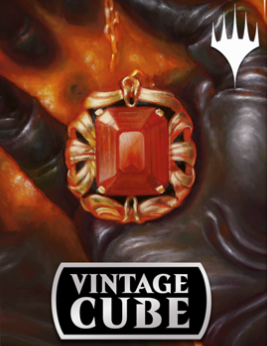 The most powerful cards of all time in an easy-to-draft package – for five full weeks? And the first run is on the house? And the card list has been updated by Wizards' resident keeper of Cube, Carmen Handy, who will have an article on December 20th.  It'll be a great time all around.
---
All-Access Mythic Event Token 
Are you a Mox or five short of your dream Vintage deck? Maybe you want to set up and run through your own Modern playtesting gauntlet. Or perhaps you just want to try out some quirky Commander brews, but you don't have a deep collection. Good news, All-Access Weeks are back! From December 21 to January 4, the Mythic Event Token will be available in the Magic Online Store allowing players to use almost every card on Magic Online.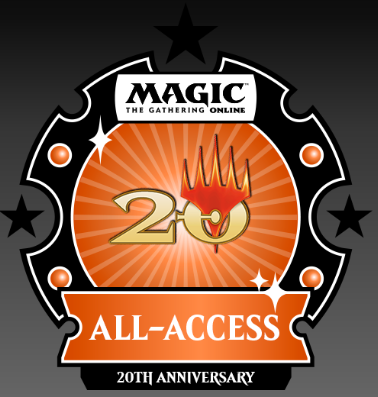 To use the Mythic Event Token, simply purchase it in the Magic Online store, build any legal deck in your chosen format, and enter a game or event. No cards will be added to your collection, but you'll be able to play even if you don't have all the cards in your collection.
The token is $25.00 USD and goes on-sale next Wednesday, December 21 at 10 a.m. PT (18:00 UTC). The access will last from time of purchase until January 4 at 10 a.m. PT. We'll remove all the Mythic Event Tokens from accounts and turn off All-Access at that time. If you're still competing in a Constructed League on that day, you'll be allowed to complete that course. 
You can also enter one of five Constructed Super Qualifiers mentioned below by buying a second Mythic Event Token and spending both as an entry option. Don't worry, you'll still have the access until January 4 even if the Token is no longer on your account in this case.
Note: Just like previous All-Access periods, certain cards (Secret Lair versions, TRANSFORMERS, Battlebond, and old-frame Power Nine) are unavailable. All-Access doesn't apply to Limited events.
---
Week of Super Qualifiers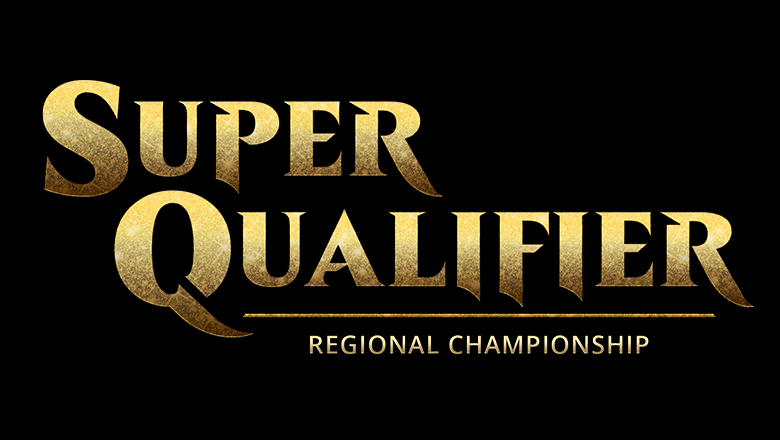 Your last chance to earn a seat at the first Regional Championship of 2023 in your region is coming up. There are six Super Qualifier tournaments in December during the availability window of the All-Access Mythic Event Token (5 Constructed, 1 Limited). Each event costs 40 Event Tickets, 400 Play Points, or 40 Qualifier Points to enter.
MTGO's Premier Play information can be found here.
---
Closing the Year in Style
We hope you're excited to join us for some great gameplay as 2022 draws to an end. Whatever format you love, there's something for you.
Enjoy!